(continued from Part 1 and Part 2)
3rd: Integrate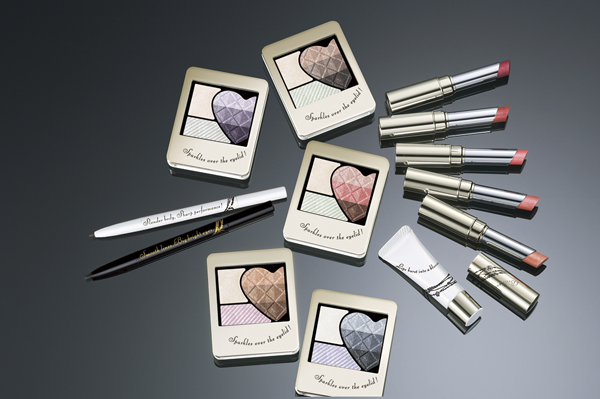 (image from www.nikkei.com)
Integrate has been slowly changing its brand image. (Remember the TV ads starring Angelina Jolie when the brand was first launched several years ago?) Integrate is now a cuter and more girlie line, and the new Rainbow Grade Eyes series from Integrate's fall 2010 makeup collection makes a clear statement regarding how the line wants to be perceived. The message is clear.
2nd: Coffret D'Or
(image from www.kanebo-cosmetics.jp/coffretdor)
Even though Beauty C Curve Eyes from the line's fall 2010 makeup collection is not one of my favorite eyeshadow palette series from Coffret D'Or, I still like how wearable the colors are.  The one I have, 04 Peach Beige, has a very spring-like feel and is suitable for most seasons.
1st: Lunasol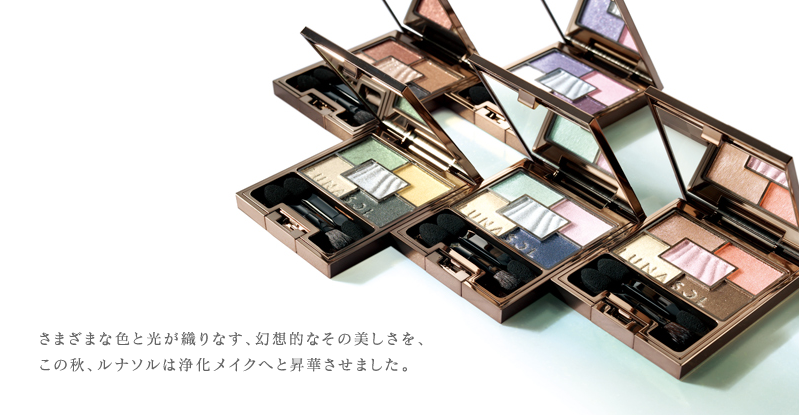 (image from www.kanebo-cosmetics.jp/lunasol)
Again, a stunning collection from one of my favorite makeup brands. The Aurorize Eyes series from Lunasol's fall 2010 makeup collection features beautiful colors with shimmer, sparkles and iridescence. The look of 02 Light Variation is fresh and vibrant, but it is ethereal and elegant at the same time. I think Aurorize Eyes will be among the most popular eyeshadow palette series from the brand.

Related posts:
Integrate Holiday 2010 Makeup Collection
Lunasol Holiday 2010 Makeup Collection
Coffret D'Or Spring 2011 Makeup Collection