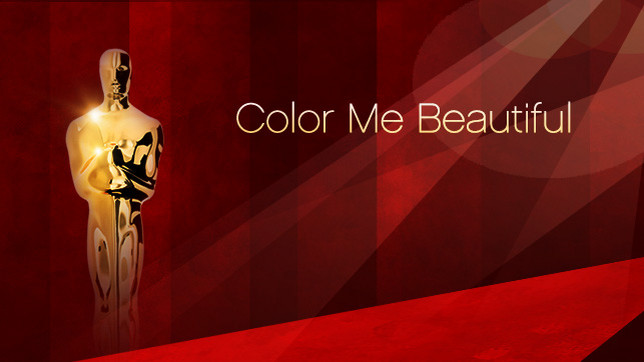 (image from oscar.go.com)
3rd: Helen Mirren (Vivienne Westwood)
How does she do it? She almost always looks great on the red carpet. This regal Vivienne Westwood gown goes well with all the aura that she has. I like the puff sleeves and the color of the dress suits her. I usually like her hair a little longer, but I think the style complements the gown.
2nd: Halle Berry (Marchesa)
There were many white, off-white, and nude gowns last night. Many of them were pretty but a little boring. Halle Berry showed everyone else how to do nude with this floaty Marchesa number. I like how the dress goes from form-fitting to soft and airy so seamlessly. The mermaid gown itself has a romantic flair but the way Halle Berry carries it gives the whole look a bit of an edge.
1st: Cate Blanchett (Givenchy Haute Couture)
I was watching the red carpet coverage on E!, and, halfway through the telecast, I thought to myself, "I want some drama!" Then Cate Blancett appeared in this gorgeous and fashion-forward Givenchy Haute Couture gown (from the spring/summer 2011 collection).
"Thank you," I thought. I know this look won't appeal to everyone, but I love the memorable color combination, the exquisite bead details and the unique silhouette. She was the queen of the red carpet for me last night.
(Read about some of the fascinating facts about the dress here. Also, see the entire Givenchy spring/summer 2011 Haute Couture collection presentation here and the beautiful details of the collection here.)
Related posts:
Oscars 2010 Fashion: Best-Dressed Three
Oscars 2009 Fashion: Best-Dressed Three
Abercrombie & Fitch – "The new way of selling clothes seems to be not wearing them."