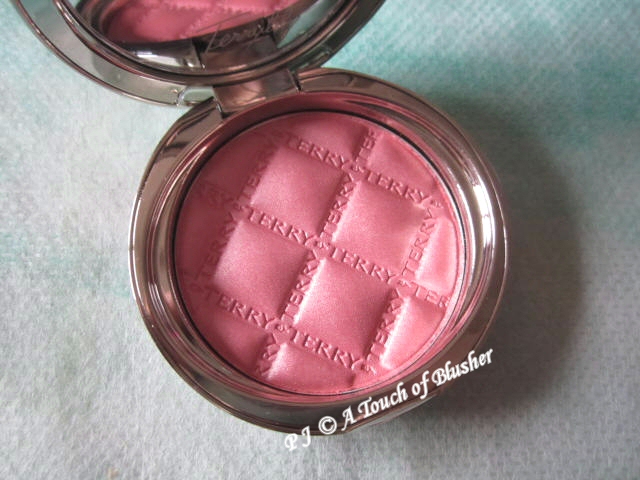 Founded by Terry de Gunzburg in 1998, By Terry is a premium beauty brand that carries base makeup, color makeup, and skincare items. The color makeup range currently includes four blushers (two powder blushers (Blush Terrybly and Blush-Expert), one cream blusher (Blush Velouté), and one liquid blusher (Rose de Rose)), and today I am featuring Blush Terrybly in 100 Torrid Peach (which will be available in some countries as part of By Terry's holiday 2011 makeup collection).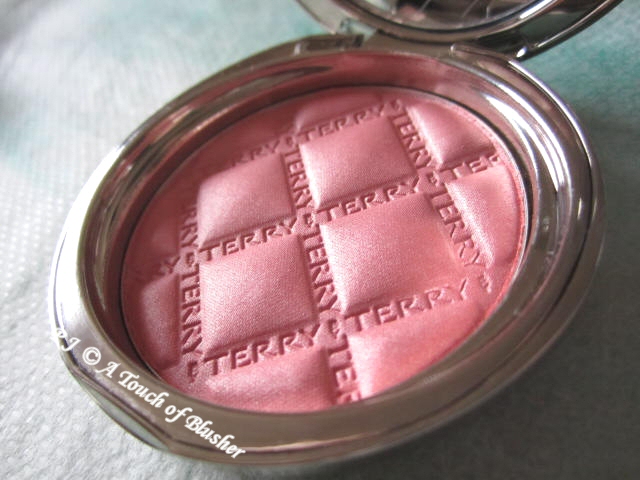 Blush Terrybly Ultimate Radiance Blush Lift & Sculpt Reviver in 100 Torrid Peach is a sheer warm pink which is not overly peachy. The color itself is very wearable. It has very fine shimmery particles and the finish is very glowy. Because the product is quite sheer and the powder is firmly pressed, it takes a bit of layering. I do like the fact that I can slowly layer it to the level of color I want and to a natural and nicely-blended finish, although I personally prefer blushers that are much less glowy and more matte.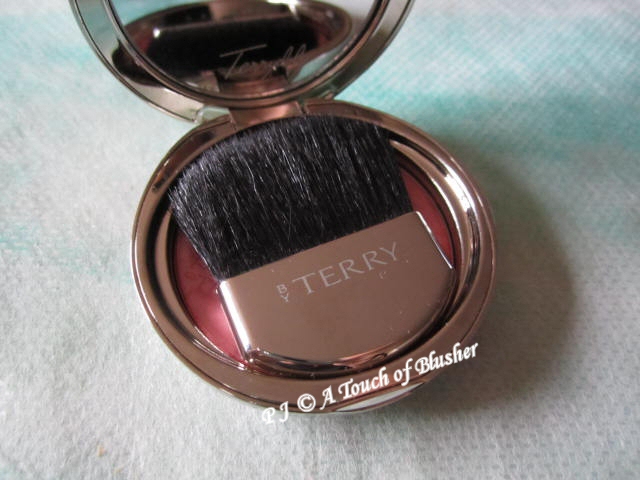 The product comes with a flat tapered brush. The compact doesn't have a separate storage space for it, and the brush and the powder are separated by a plastic film. The brush is on the whole usable, but, compared with most of the other blusher brushes that come with the products that I have come across, this one is not particularly soft.
The product comes in a deep purple drawstring pouch. The case is relatively small, but it feels luxuriously weighty and substantial.
100 Torrid Peach would be very suitable for those who want a touch of color and a glowy complexion. For those who are after a similar color with a slightly less glowy finish, try Chanel's Joues Contraste in 68 Rose Écrin.
In the UK, By Terry is available at Space NK and www.spacenk.co.uk.
(The product featured in this article is provided by By Terry.)
Related posts:
SUQQU Face Color Palette in EX-01 (fall 2011)
Burberry Light Glow in 04 Peony Blush
RMK Ingenious Powder Cheeks in MT-02 Light Pink and P-07 Holographic Pink
A Touch of Blusher talks…blushers!