Happy Holidays, everyone!
(continued from Part 1 & Part 2)
3rd: Paul & Joe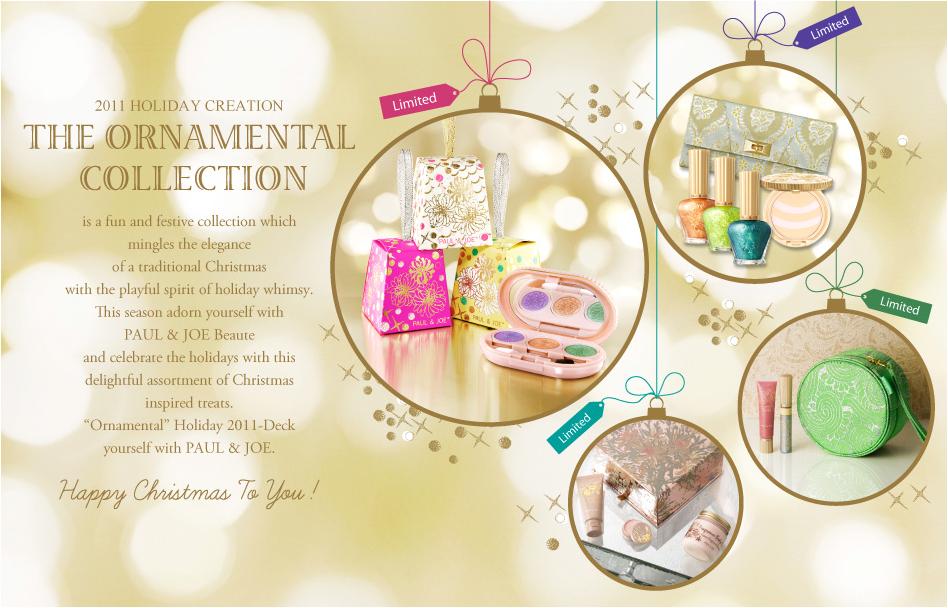 (image from www.paul-joe-beaute.com)
Again, Paul & Joe brings us a dazzling collection for the holiday season. The holiday 2011 collection includes items for face, eyes, lips, body, and nails. The five Ornamental Self Select Eye Colors and  the five Nail Enamels feature matching colors. (Read my review of Ornamental Self Select Eye Colors in 001 & 004. )
2nd: Magie Deco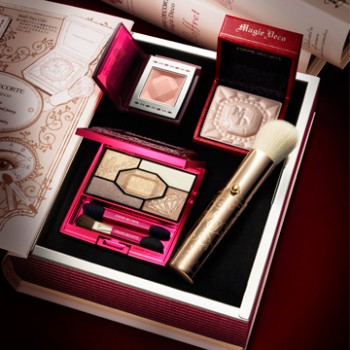 (image from www.biteki.com)
Magie Deco's holiday 2011 Coffret V Princess Jewel looks adorable. The Shadow Brilliance palette contains wearable soft shimmery neutrals great for both everyday as well as glamorous parties, and the warm-toned Cheek Color complements the eyeshadows. The Multi Face Color reveals itself from a ring box, and the retractable Face Brush adds the finishing touch. All these treats come out of a fairytale storybook.
1st: Lunasol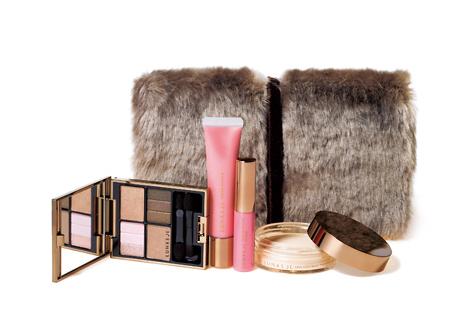 (image from www.kanebo-cosmetics.jp/lunasol)
Lunasol's holiday 2011 Tender Glow makeup collection features Party Coffret 2011, the annual holiday makeup set that many Lunasol fans look forward to. In terms of the items included in the holiday coffrets, the 2011 edition is one of my favorites. I would use all the items in the set, whereas many of the previous versions contain a liquid eyeliner or a nail color (or both), which I probably wouldn't use very much. (See Lunasol's Party Coffrets for 2007, 2008, 2009, and 2010.)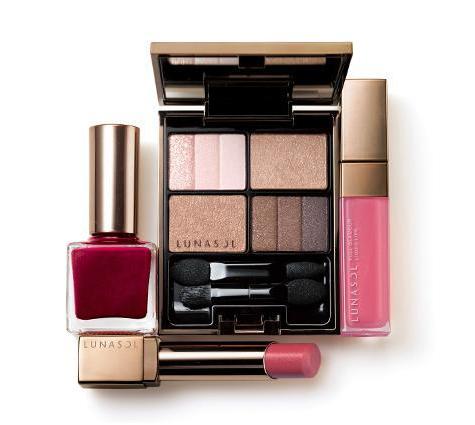 (image from www.kanebo-cosmetics.jp/lunasol)
The rest of the collection includes single items for lips and nails as well as a very pretty Modeling Cheeks in EX03 Coral Pink Red (below). Overall this is a very stunning collection.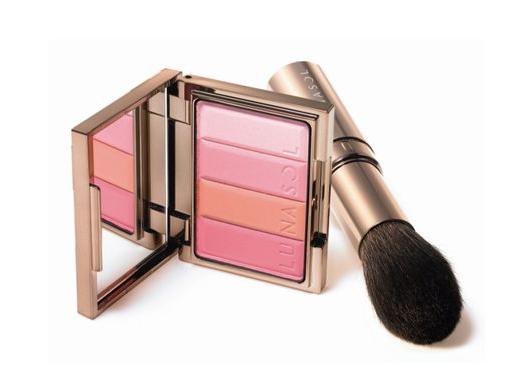 (image from www.nikkei.com)
Related posts:
Lunasol Spring 2012 Makeup Collection
Paul & Joe Spring 2012 Makeup Collection
Stash Focus: Magie Deco Shadow Brilliance II in DC025 Foxy Lady