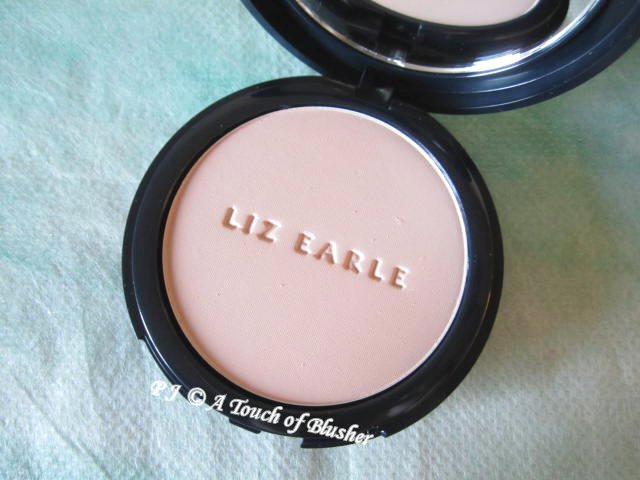 Founded in the UK in 1995, Liz Earle has been a well-established skincare brand for years. Many of its skincare products that I have come across are antioxidant-rich and without the irritating alcohol or fragrant plant oils. In recent years, the brand has branched out into fragrance, haircare, and makeup. In 2011, I reviewed Sheer Skin Tint SPF15, which is one of the first products in the brand's makeup range. Today I am reviewing Natural Finish Pressed Powder in 02 Sheer Ivory and Healthy Glow Powder Blushes in 02 Blossom and 06 Nectar.
Liz Earle currently features two setting powders: Natural Finish Pressed Powder and Natural Finish Loose Powder. Natural Finish Pressed Powder (10g, £19.50) has a talc and silicone base and is available in 7 shades.
02 Sheer Ivory is the second lightest shade. It is a light ivory beige that should look natural for those with a light or light-to-medium skin tone. I like its ample yellow tone, velvety shimmer-less finish, and smooth and creamy texture.
It is more pigmented than many of the other pressed setting powders that I have tried. Since I am used to lightly-pigmented setting powders with a translucent finish, I find that it can look a little too powdered on top of my powder foundation.
The powder contains emollients such as borage seed oil, avocado oil, and soybean oil. (They also offer antioxidant benefits.) I think it should appeal to those with drier skin types (who may find many pressed powders to be drying). Those with combination, oily, or blemish-prone skin may find it to be too emollient. (Even though it has reasonable pore coverage, it has virtually no efficacy in sebum control.)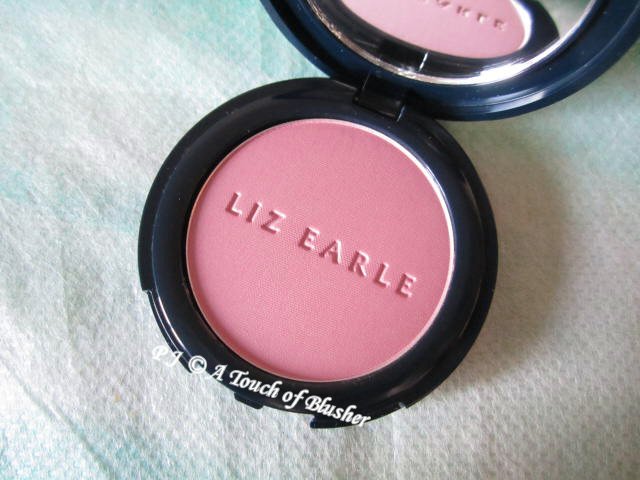 Liz Earle currently carries two blushers: Healthy Glow Cream Blush and Healthy Glow Powder Blush. (They feature (the same) seven shades.) Healthy Glow Powder Blush in 02 Blossom (6g, £16.50) is a moderately pigmented low-key dusty pink rose with a velvety matte finish. It is smooth, silky, and easy to blend, and the color has a good staying power. It is a natural and elegant everyday shade for those with a fair, light, light-to-medium, or medium skin tone.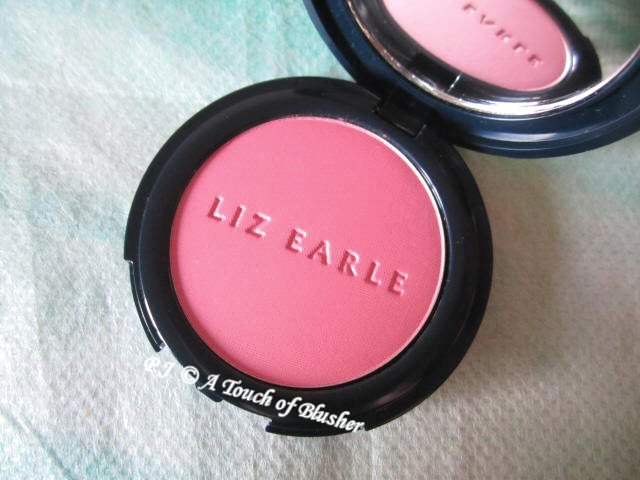 Compared with 02 Blossom, Healthy Glow Powder Blush in 06 Nectar is more vibrant. It is a moderately pigmented medium-toned red pink with a velvety finish and a very slight hint of shimmer. (In the pans, it looks noticeably more shimmery than 02 Blossom, but the shimmer is very fine and is not obvious when worn.) Even though the shade is more dramatic than 02 Blossom, it still looks natural and it creates a healthy flush for the cheeks. It should work well for those with a light, light-to-medium, or medium skin tone.
Both on Liz Earle's website and on the box of the product, Healthy Glow Powder Blush is described as "sheer". Even though these two shades that I am reviewing here can achieve a sheer look when used light-handedly, they are moderately rather than lightly pigmented. They can be quite easily layered to achieve a color-rich finish.
(The products featured in this article are provided by Liz Earle.)
Related posts:
Liz Earle Superskin Moisturiser
Liz Earle Skin Repair Moisturiser Dry/Sensitive