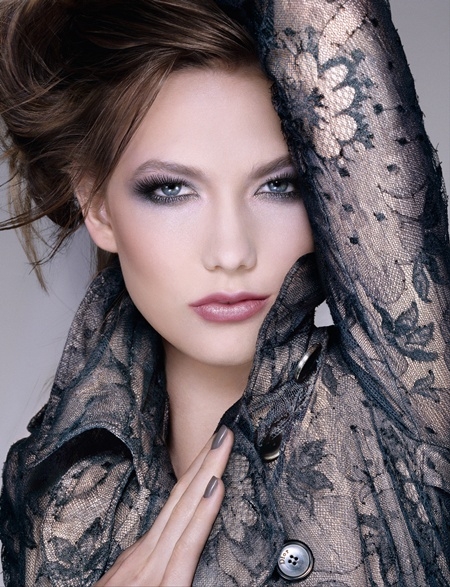 (image from www.iswii.com)
After a few seasons of warm neutrals, grey emerges as one of the hottest shades for spring 2011. The looks that incorporate grey are chic and sophisticated, with a feel of low-key glamour. Meanwhile, surprisingly, purples are still at center stage, and, for this season, they are teaming up with warm neutrals for a natural but defined look.
Silvers & Greys
Dior leads the rest of the field with an ultra-chic Gris Montaigne makeup collection. All the new eye makeup items are grey-toned, and the color theme extends to lip and nail items. You will also find greys in collections from other trend setters such as Guerlain and NARS.
{ 9 comments }