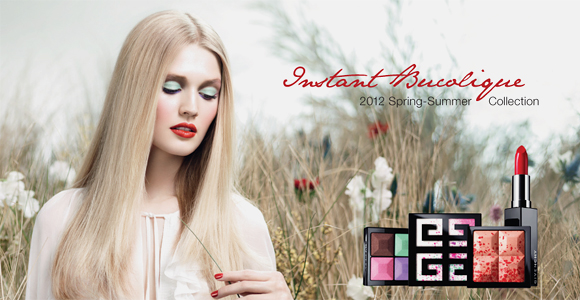 (image from www.parfumsgivenchy.jp)
After purples for spring 2011 and blues for fall 2011 (as well as warm-toned and cool-toned neutrals, which have been taking turns to be on-trend in the last few seasons), we have green in its various hues for spring 2012.
Givenchy's spring 2012 Instant Bucolique makeup collection features a strong visual (above) and makes a statement with a fresh and spring-like minty green in Le Prisme Eyes Quartet in 79 Bucolic Blossoms. A very similar shade is seen in Venis Please in 178 Bucolic Lily.
{ 0 comments }