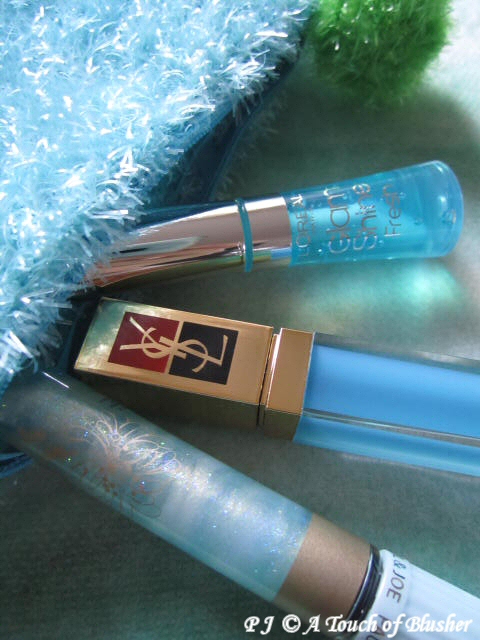 (pictured from top: L'Oréal Glam Shine Fresh in 600 Aqua Curaçao,
YSL Gloss Pur in 11 Icy Effect,
Paul & Joe Lip Gloss B in 001 L'Horizon Bleu)
If you think this photo looks a little familiar, then you may be one of my regular readers!
Back in 2007 (how time flies…), I posted about why I loved blue lip glosses (and why you should try them). I am happy that, over the years, many of you have told me that you also love how they add depth, dimension and transparency to your lips. Now, I bring you the summer 2011 additions of blue lip glosses.
{ 12 comments }