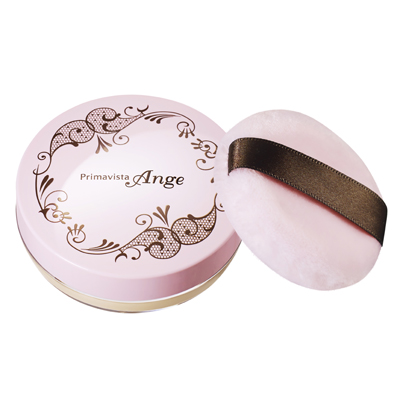 (image/info from beautyplus.iswii.net)
For fall/winter 2014, Kao Sofina Primavista Ange will add a loose powder to its base makeup lineup. The powder (6g, NTD 420 (approx. USD 14.05/ GBP 8.54)) is designed to deliver shine control and pore coverage while creating a natural and translucent finish.
It will be released in Taiwan on September 19th.
(The Primavista Ange line is not available in Japan.)
Related posts:
Stash Debut (2): Sofina Primavista Ange Powder Foundation UV (Long Keep)
Primavista Ange Long Keep Base UV
New Base Makeup Line: Primavista Dea
{ 0 comments }