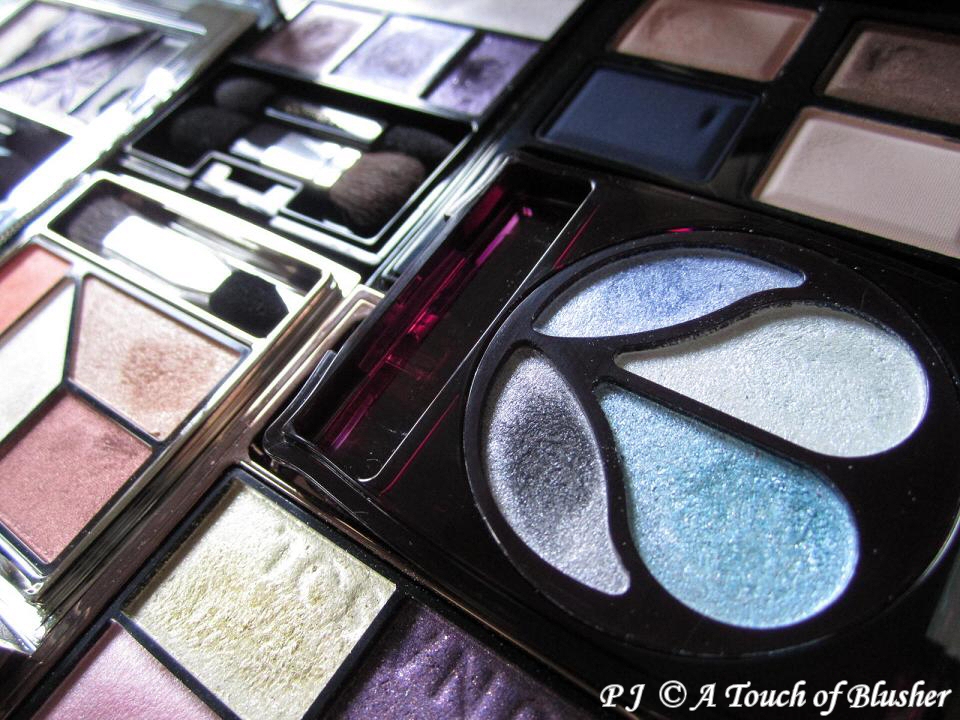 As many of you know, Kanebo (currently part of the Kao Group) is one of the largest beauty companies in Japan. It features department store brands/lines (Coffret d'Or, Blanchir, Lunasol, Impress, Chicca, etc.) as well as drugstore lines (Lavshuca, Kate, Media, etc.). In addition, it ultimately owns brands like SUQQU, RMK, and Lissage.
Over the years, I have tried eyeshadows from many Japanese brands/lines, and it seems to me that there is something common among many of the eyeshadows from Kanebo-owned brands/lines: the shimmer.
I am certainly not saying that all of Kanebo's eyeshadows have the same shimmery finish or that non-Kanebo eyeshadows (Japanese or not) look nothing like Kanebo ones, but there is a shared trait regarding the shimmery finish and that is the way the shimmer creates dimension.
{ 10 comments }