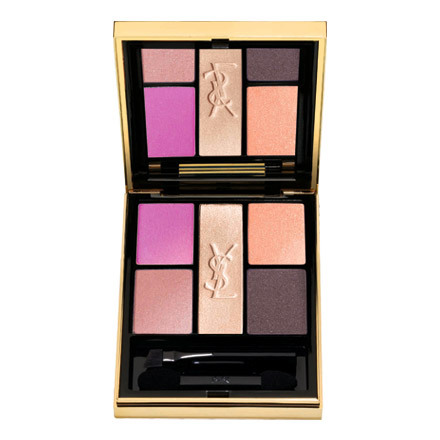 (images from www.cosme.net,
info from www.yslbeauty.co.uk & www.cosme.net)
Here is a look at some of the items from YSL's spring 2014 makeup collection. The collection features fresh vibrant pinks and deep violets. The seasonal limited-edition collector's item is Palette Flower Crush Face (called Rosy Blush Collector Palette in the UK, picture below).
{ 0 comments }