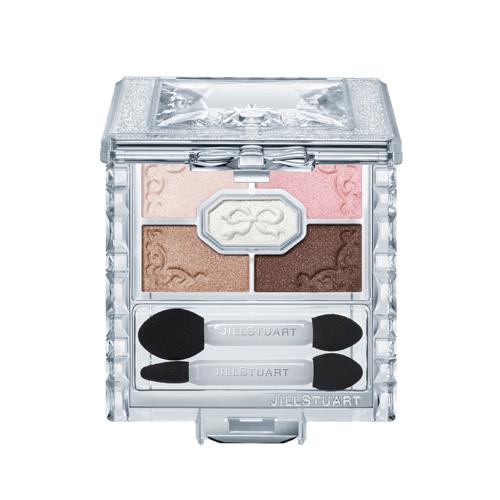 (Ribbon Couture Eyes in Engagement Lace)
(images & info from www.fashion-press.net)
Jill Stuart will release its spring 2015 Ribbon Couture makeup collection in Japan on January 9th.
There will be a new eyeshadow palette series, Ribbon Couture Eyes, which is the brand's first series of five-color eyeshadow palettes. The five variations feature mostly neutral (not pink, surprisingly) shades. I am liking Gemmy Cashmere at the moment. (Hydrangea Chiffon looks lovely and spring-like but is probably too pastel-y for me.) I think the case looks quite pretty too.
The new variation of Layer Blush Compact includes milky cinnamon pinks, which have a quaint and elegant feel.
The collection includes:
{ 0 comments }