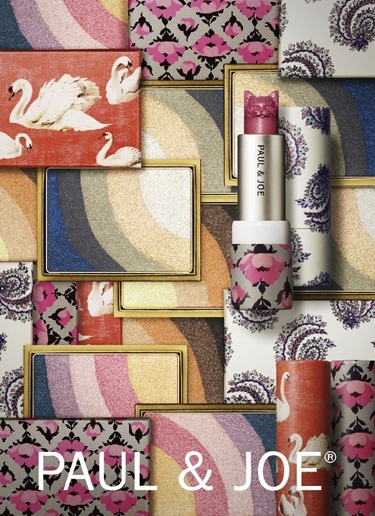 (image from www.iswii.net)
Some thoughts after the visit to Harrods and Selfridges a few days ago:
Paul & Joe
I tested some of the items from the fall 2010 Clair de Lune collection. The colors in the limited-edition Face & Eye Color CS palettes look as pretty as they do in the promotional images. However, even for me, many of the colors are too sheer. The three lighter shades in Paper Moon (the neutral palette) are mainly shimmer and don't have much pigment.
Burberry Beauty
The line was launched on July 12th in Harrods, which is the line's only retail point in the UK at the moment. All the powder-based items (powder foundations, blushers, bronzers, and eyeshadows) have a beautifully silky texture and a velvety matte finish. (None of the eyeshadows has visible shimmer.) I also like the classy packaging. (I will post a more detailed review of the line later on.)
SUQQU
One of the sales assistants confirmed that the fall 2010 collection would be launched in the UK in September. Since Powdery Cheeks is one of the products to be discontinued next month, I decided that it was time to pick up 11 Ashibi, which caught my eye during my first encounter with SUQQU in 2006 . I have a feeling that it will soon be among my favorite blushers. I also went for 14 Oshiroibana, which is more vibrant. Even though they will be discontinued soon, I am still planning to post my thoughts on them for those who are interested in this exquisite Japanese beauty brand.