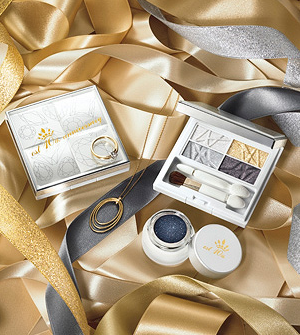 (images/ info from www.kao.co.jp/est)
To celebrate the 10th anniversary, Kao Est has been releasing a couple of limited edition sets. After releasing a base makeup set (Active Aura Moist Special Kit) on September 11th and a skincare set (Skincare Best Selection) on September 18th, Est will release the Makeup 10th Anniversary Kit in Japan on October 23rd.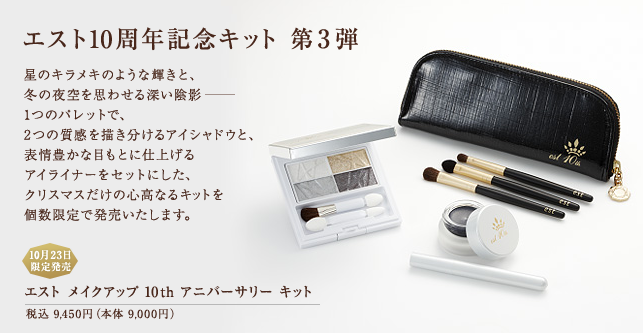 The kit includes:
– Dual Emotion Eyes in EX 11
– Eyelash Shade in EX13 (eyeliner)
– Original Brush Set
Dual Emotion Eyes in EX11 and Eyelash Shade in EX13 are also sold separately. The combined retail price of the two items is the same as the price of the kit (9450 JPY).
Related posts on Est:
Fall/ Winter 2009 Base Makeup Release
(information on Cream Make Up Active Aura Moist)
Fall 2010 Makeup Collection
(with links to swatches)