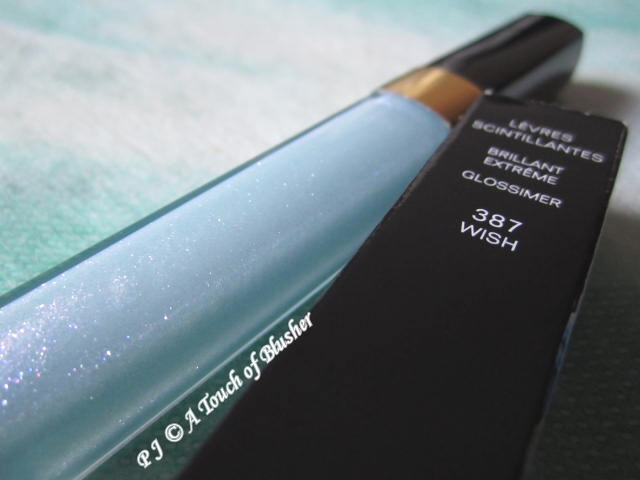 I didn't think I would be able to get this……
Chanel's Lèvres Scintillantes Glossimer in 387 Wish is from the brand's limited-edition Tokyo Happening collection in summer 2009. The initial news I came across was that the collection was exclusive to Japan and Taiwan. There was then further news that it would be available in America.
I didn't spot the collection in either Harvey Nichols or Selfridges around the time of the US release. (The Chanel Studio, which sometimes carried Asia-exclusive products, was in the process of moving from Harvey Nichols to Selfridges at the time.) Later on, one of my readers, CedriCeCCentriC, told me that the collection was available in Selfridges, but it was in Harvey Nichols that I bought (the last, according to the SA) Lèvres Scintillantes in Wish.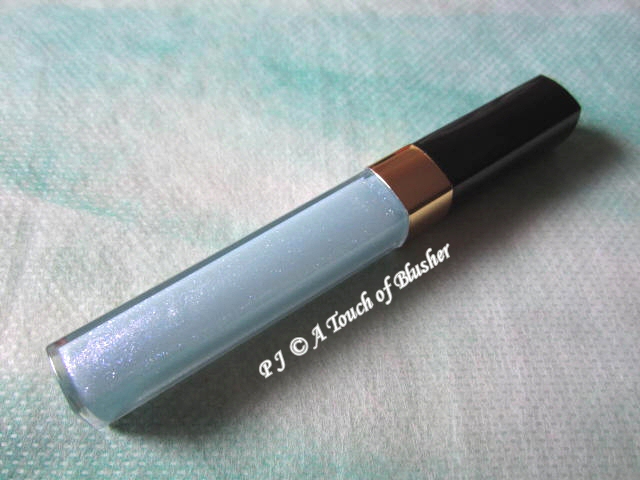 This is actually my first ever Lèvres Scintillantes, and I am very pleased that it is a blue-tinted one. 387 Wish is a sheer warm blue-toned gloss with sparse sparkles. The sparkles are multi-hued but they are primarily blue-toned.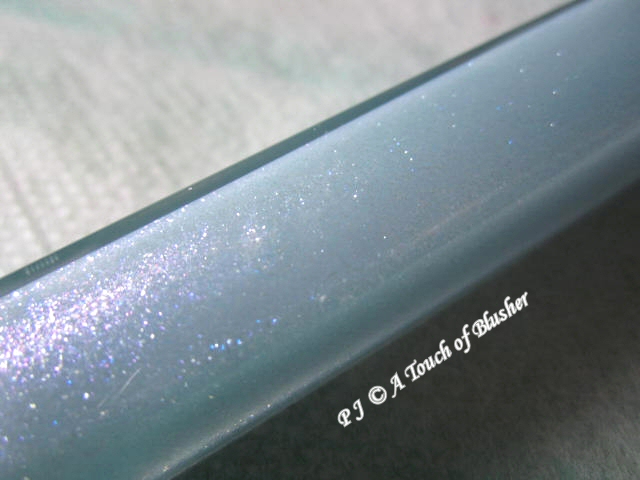 Some might think the consistency of Lèvres Scintillantes is a little too thick, but I don't usually mind thick lip glosses. I love the very glossy finish as well as the blue-toned shimmer, and the shimmery glossy look stays well.
By the time I got this, the Tokyo Happening collection wasn't widely available anymore, which is mainly why I didn't feature it straight away. I will continue to bring you my treasured beauty items in the series!
Related posts:
From My Treasure Chest (1): Dior Princess Ring
From My Treasure Chest (2): Aube Dressious Rouge in RS376