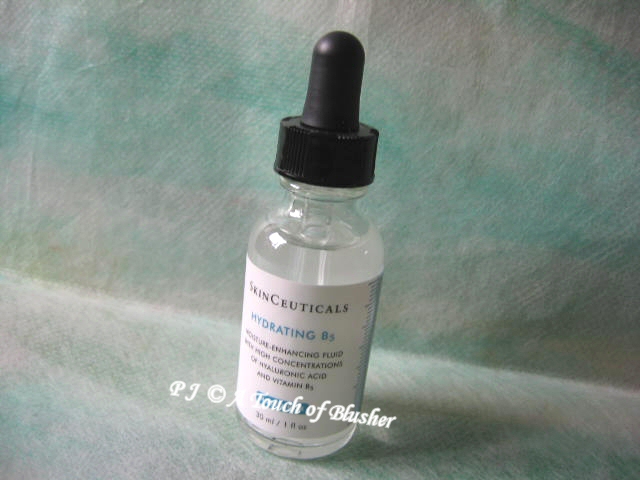 Founded in 1997, SkinCeuticals is a skincare brand currently owned by L'Oréal. The brand features cleansers, toners, serums, moisturizers and sunscreens, but it is perhaps SkinCeuticals' serums that are the most noted. Today I am featuring three of them, each of which has its own specific purpose.
– Hydrating B5 (Moisture-Enhancing Fluid)
As the name suggests, Hydrating B5 is a moisturizing serum. It has a watery-gel consistency and has a lot of slip. (The consistency and texture slightly resemble those of aloe vera juice.)
It contains moisturizing agents such as glycerin, sodium hyaluronate, calcium pantothenate, sodium PCA, urea and trehalose. It is alcohol-free and paraben-free. (The "B5" in the name of the product refers to calcium pantothenate (also called pantothenic acid), which is vitamin B5.)
The product takes a bit of time to massage/pat into the skin. The skin feels hydrated once the product is absorbed. However, since the moisturizing agents in this product are mainly humectants (water-binding agents) and there is very little occlusivity, a subsequent moisturizer is strongly recommended to help maintain the level of moisture in the skin. (Some serums can double as lightweight moisturizers, but not this one.)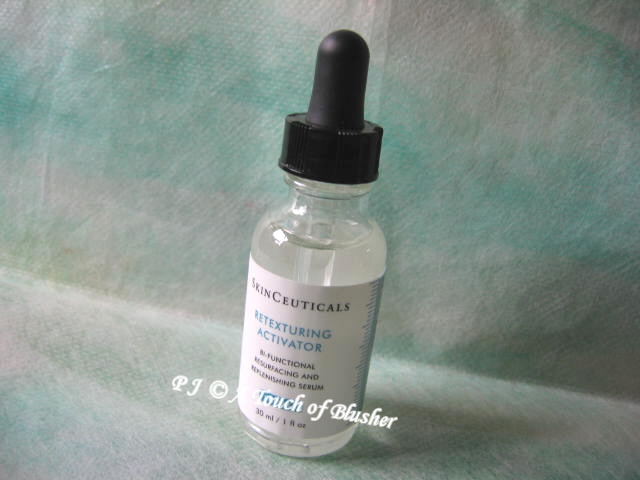 – Retexturing Activator (Bi-Functional Resurfacing and Replenishing Serum)
Retexturing Activator is essentially an exfoliating serum. Its consistency is lighter than that of Hydrating B5 but it still has a lot of slip and it takes a bit of time to be absorbed.
One of the main ingredients in this product is hydroxyethyl urea (a variation of urea), which is second on the ingredient list. It has both water-binding (hydrating) and exfoliating properties, and I presume this is one of the reasons why the product is described as "bi-functional". The product contains other moisturizing ingredients such as pentylene glycol, glycerin and sodium hyaluronate. It is alcohol-free.
According to the application directions, the product should be used twice daily, and, since it is an exfoliant, they correctly suggest using a sunscreen over it in the morning.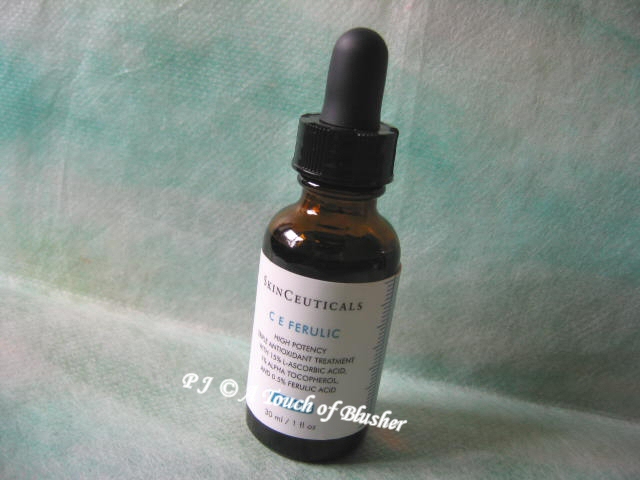 – C E Ferulic (High Potency Triple Antioxidant Treatment)
C E Ferulic is mainly an antioxidant serum. Its consistency is the lightest of the three and it is absorbed more easily than the other two. It is alcohol-free and paraben-free.
Carried in the base formula of hydrating ingredients such as dipropylene glycol, glycerin and sodium hyaluronate are three antioxidants: (15%) ascorbic acid (vitamin C), (1%) tocopherol (vitamin E) and (0.5%) ferulic acid (hence the name of the product). Ferulic acid, an antioxidant in itself, is also able to strengthen the stability of topical applications of vitamin E, so it serves two purposes in this product.
All these three products are generally well-formulated, and they should suit most skin types. One issue I have is with the dropper dispenser of C E Ferulic. Because the container is not entirely opaque and the content is exposed to air every time the dropper dispenser is removed from the bottle, the efficacy of the antioxidants (which deteriorate in light and oxygen) can lessen overtime. The much more ideal packaging would be an air-tight opaque bottle with a pump dispenser.
(Some of the information on skincare ingredients are based on Paula Begoun's Cosmetic Ingredient Dictionary.)
(The products featured in this article are provided by SkinCeuticals.)
Related posts (on other facial serums):
Chanel Sublimage Essential Revitalizing Concentrate
Origins Dr. Andrew Weil for Origins Mega-Mushroom Skin Relief Advanced Face Serum