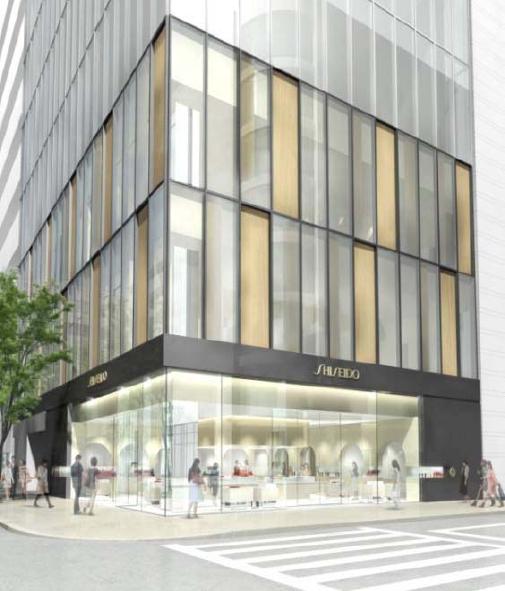 (images/info from www.nikkei.com)
Shiseido will open Shiseido The Ginza, a flagship store in Tokyo's Ginza area, on May 14th.
The three-story store will offer a variety of services, including Beauty Marché (retail), Bihada Lounge (counseling & retail), Dressing Table (private spaces for product sampling and relaxing), Shiseido Photo Studio, Beauty Boost Bar (hair & makeup salon), Personal Beauty Session (counseling service), and Espace Clé de Peau Beauté (beauty treatments).
Except the two retail areas (Beauty Marché and Bihada Lounge), the various departments offer paid services and run mainly on a booking-only basis.
The store's opening is partly to celebrate Shiseido's 140th anniversary in 2012.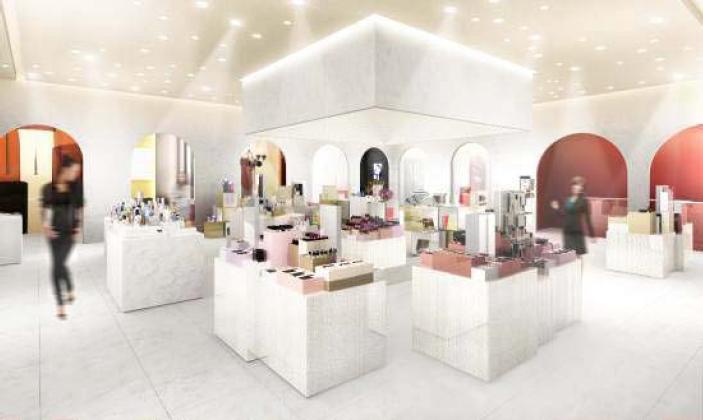 (Beauty Marché, 1F)
This new store reminds me a little bit of Shiseido Cosmetic Garden, which used to be on Omotesando in Tokyo but was closed a few years ago. But the concepts of the two stores are very different. With no retail service, Shiseido Cosmetic Garden was essentially a product showroom where visitors could sample all the Shiseido products. Shiseido The Ginza offers paid services, some of which are at a premium rate.
(Prices range from 840 JPY (approx. 6.2 GBP/ 10.1 USD) for 30 minutes in one of the Dressing Table spaces to 52500 JPY (approx. 389 GBP/ 634 USD) for a 100-minute Personal Beauty Session with a Shiseido Beauty Top Specialist.)
If you are a fan of Japanese cosmetics and if you are planning to visit Tokyo, I think Shiseido The Ginza is worth a visit. You certainly don't have to sign up for any of the paid services to enjoy the unique retail atmosphere that the store provides.
Related posts:
Beauty City Shopping Guide (1): Tokyo
Time-Travel Through Japanese Cosmetics