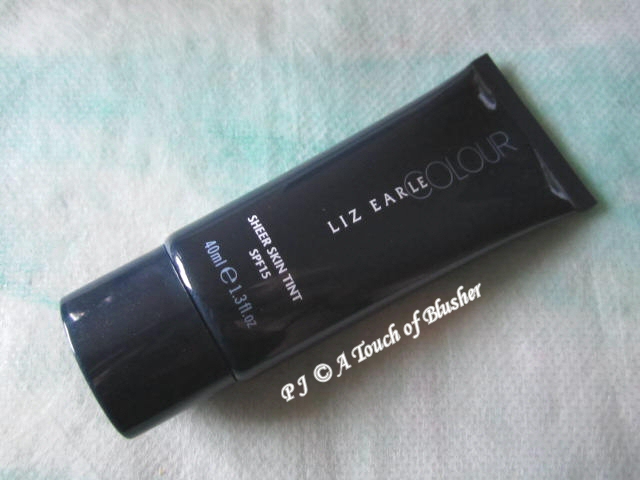 With the launch of Botanical Essence No.1 and the haircare range, Liz Earle has been branching out from skincare and bodycare. Now, the new Sheer Skin Tint SPF15 marks the beginning of Liz Earle's new Colour range.
Sheer Skin Tint SPF15 is marketed as a foundation, not a tinted moisturizer. The insert that comes with the product suggests the cleanse-tone-moisturize routine before the use of this product. Based on that, it also stresses that makeup with SPF benefits "should never be used as a replacement for sunscreens", which in itself is a correct statement.
The product uses silicones (cyclopentasiloxane, dimethicone, triethoxycaprylylsilane, and methicone) and emollients (such as C12-15 alkyl benzoate, sorbitol, isononyl isononanoate, squalane, borage seed oil, and avocado oil) to help create a creamy consistency and a smooth texture. It uses zinc oxide and titanium dioxide as the anti-UVA ingredients.
Borage seed oil and avocado oil also have antioxidant efficacy, and the product also contains tocopherol (vitamin E, antioxidant). It does not contain alcohol, fragrance (parfum) or other scenting agents.
The product features three shades: 01 Bare, 02 Beige, and 03 Beach. 01 Bare, a light beige, is the lightest of the three. It is slightly lighter than my light-to-medium skin tone, but, because it offers a very sheer coverage, I can easily wear it with no mismatch issues.
It gently evens out and brightens my complexion in a subtle and natural way (it will only even out very minor imperfections), and it creates a dewy finish (without the use of shimmer or iridescence). I also think the natural look it creates is partly due to the fact that the pigment is neither too pink/peachy nor too yellow/sallow.
Ingredient-wise, this is another very well-formulated product from Liz Earle. As a makeup product, it is unlikely to give you the level of coverage you get from most of the other foundations, but it should naturally enhance the look of your skin (particularly if you are after a dewy finish). Even though Liz Earle claims that this product is for all skin types, I think that, due to the emollients in the product, the creamy consistency, and the dewy finish, it will appeal to those with normal or dry skin a lot more.
Liz Earle Sheer Skin Tint SPF15 will be launched in the UK on September 8th.
(The product featured in this article is provided by Liz Earle.)
Related posts:
Natural Makeup Recommendations (3 of 3): Base Makeup
Foundation Face-Off (4): Dior vs. Esprique Precious
Makeup Review: RMK Powder Foundation EX