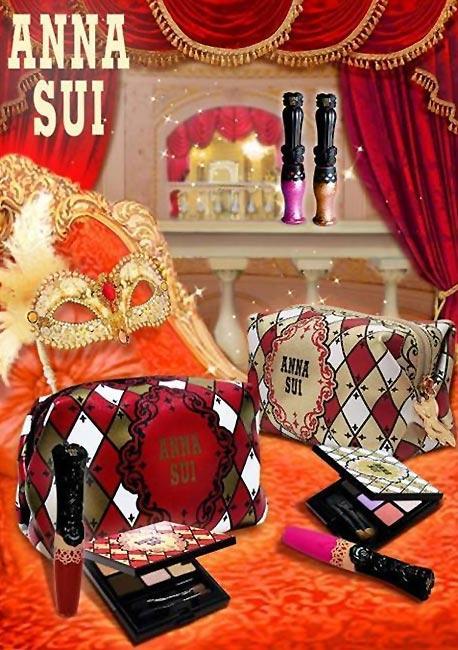 (images from www.urcosme.com,
info from www.cosme.net,
www.urcosme.com & www.iswii.net)
Here is a look at Anna Sui's holiday 2011 makeup and bodycare collection. The collection includes:
– Eye Color Palette & Lip Gloss Set (2 sets, with Eye Color Palette 2011, Lip Gloss 2011, and original pouch)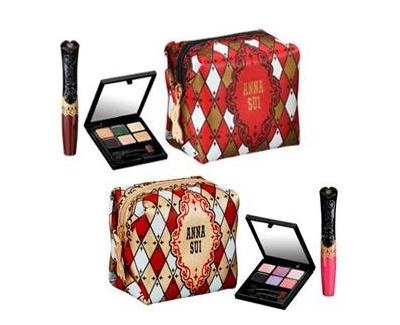 – Metallic Color (liquid eye color, 6 shades)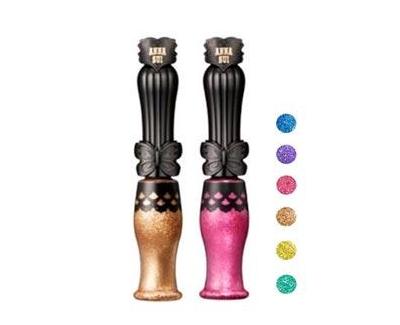 – False Eyelash (2 sets)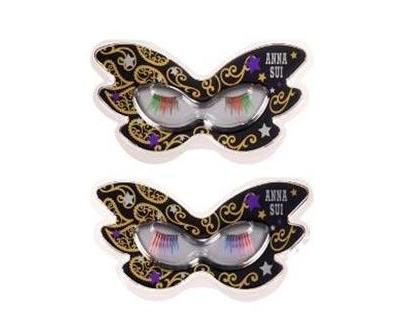 – Bath Set (with six bath pearls (featuring three fragrances, two bath pearls for each fragrance) presented in a Cinderella slipper)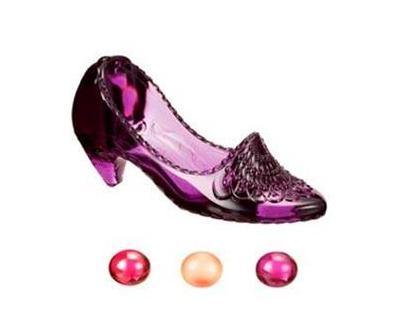 – Body Sticker (2 sets)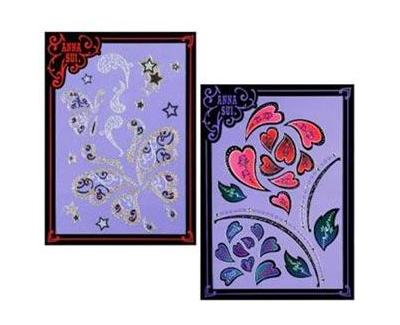 – Beautiful Hair Kit (with hair mist, satin hair scrunchy, and presentation box)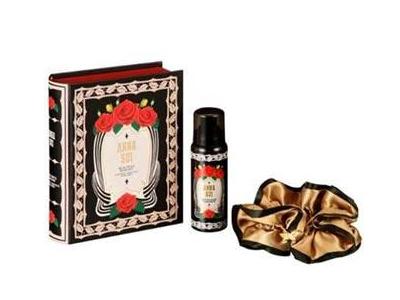 – Beauty Mirror L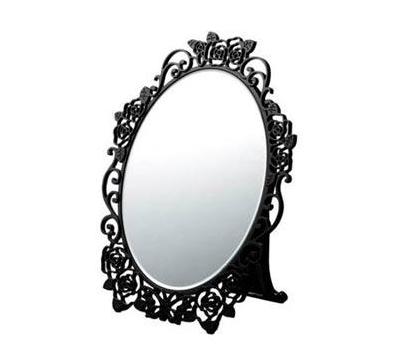 – Limited Beauty Mirror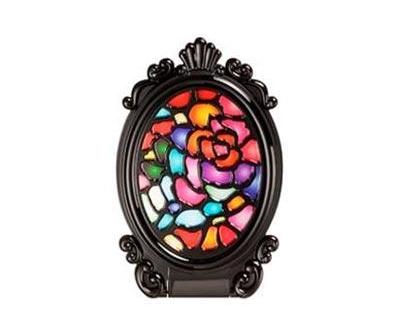 According to Cosme.Net, Eye Color Palette & Lip Gloss Set, Metallic Color, False Eyelash, Beauty Mirror L and Limited Beauty Mirror will be released in Japan on November 3rd. According to Iswii, all the items in this collection are limited editions except Metallic Color.
See more images of the collection here.
Updated on October 12th, 2011:
According to Voce, Bath Set, Body Sticker and Beautiful Hair Kit will be released in Japan on December 1st.
Related posts:
Anna Sui Fall 2011 Makeup Collection
Anna Sui Fall 2011 Nail Color Collection & Limited Keep Box