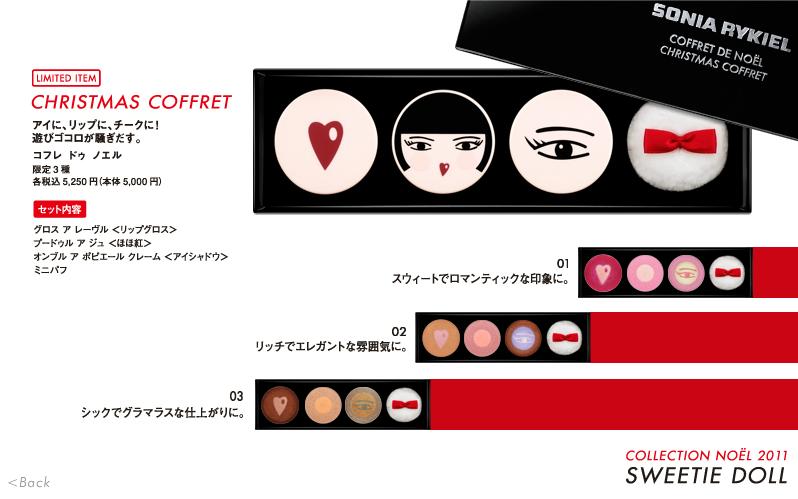 (image/info from www.soniarykiel-cosmetics.com)
For the holiday 2011 season, Sonia Rykiel will release Sweetie Doll Coffret de Noël in Japan on November 1st. The limited-edition set, available in three variations, includes:
– Ombre à Paupière Crème (cream eyeshadow)
– Poudre à Joue (powder blusher)
– Gloss à Lèvres (lip gloss)
– mini puff
Here is a photo from Cosme.Net, showing that the items in the set are stackable.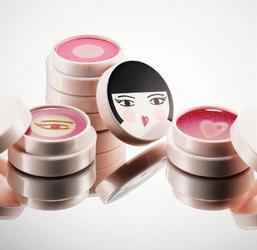 (image from www.cosme.net)
The pre-ordering started on October 1st.
Updated on October 14th, 2011:
See photos of the three variations and swatches here.
Related posts:
Sonia Rykiel Fall 2011 Makeup Collection
Sonia Rykiel Summer 2011 Makeup Collection