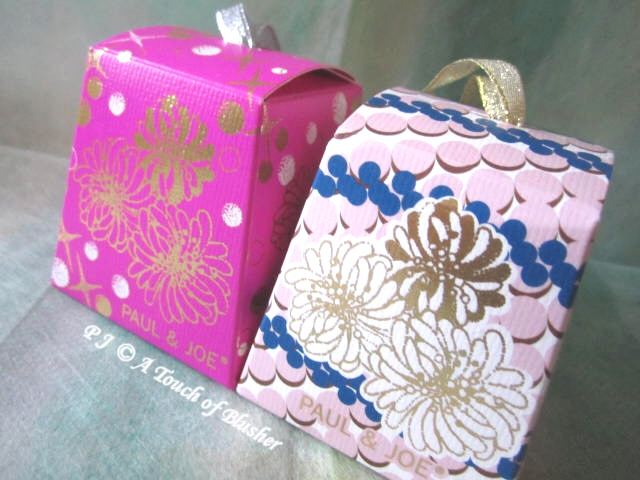 For the last few years, Paul & Joe has been releasing a wide range of items for the holiday season. For holiday 2011, there are makeup and bodycare products as well as a clutch bag. Among the collection are 5 Ornamental Self Select Eye Colors, each of which is packaged in a decorative box of a different design. Today I am highlighting 001 and 004.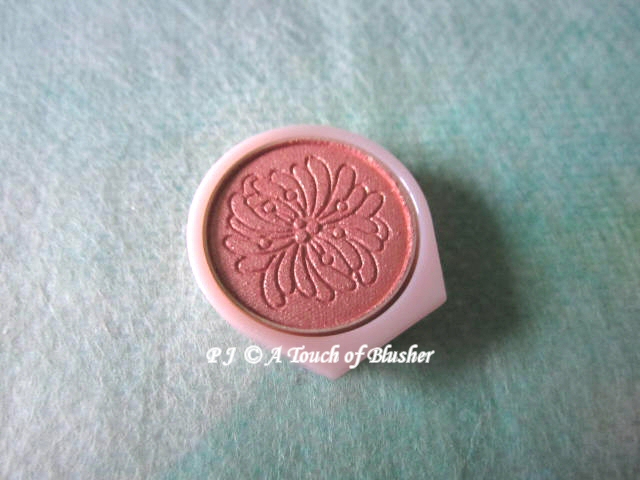 Ornamental Self Select Eye Color in 001 Fa-La-La-La-La is a moderately pigmented peachy beige with a soft pearly finish. The fine shimmery particles are multi-hued. Paul & Joe's eyeshadows are generally quite sheer, and I find 001 to be pleasantly more pigmented than many of the Paul & Joe eyeshadows I have tested.
Color-wise, it is slightly too warm and peachy for my liking, but it is still a relatively easy-to-wear shade. It adds a touch of depth to the eyes and has a lovely finish.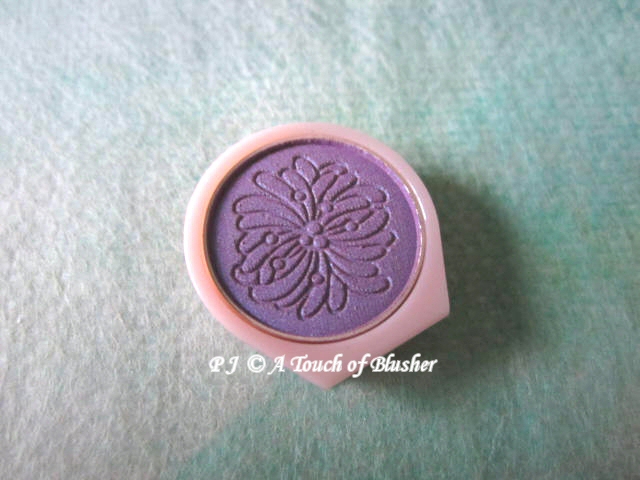 Ornamental Self Select Eye Color in 004 Silent Night is back to Paul & Joe's typical pigmentation level. It is a semi-sheer violet with a velvety finish and a hint of iridescence. It takes quite a bit of layering for the color to show up.
The powder of both shades is soft and fluffy. 001 feels slightly creamier and has a better adherence to the skin. Both shades have a decent staying power. Personally I prefer 001, as I like its soft pearly finish and the gentle depth it creates for the eyes.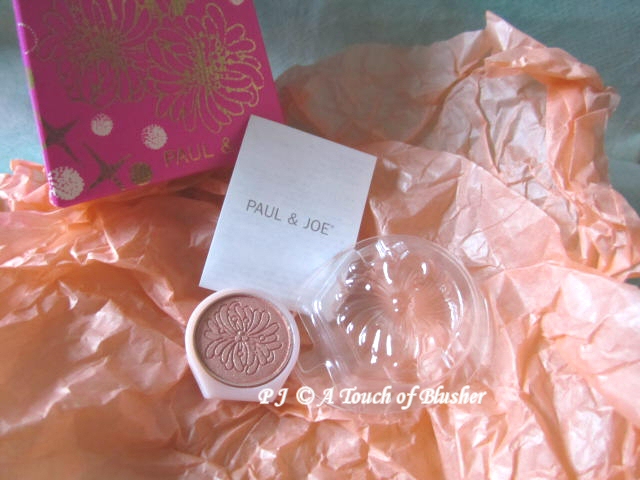 The packagings of Ornamental Self Select Eye Colors have some nice touches. Apart from the different outer boxes (which look like Christmas tree decorations), each eyeshadow is contained in a plastic case with Paul & Joe's chrysanthemum motif, which is wrapped in a piece of tissue paper in a shade that corresponds to the shade of the eyeshadow.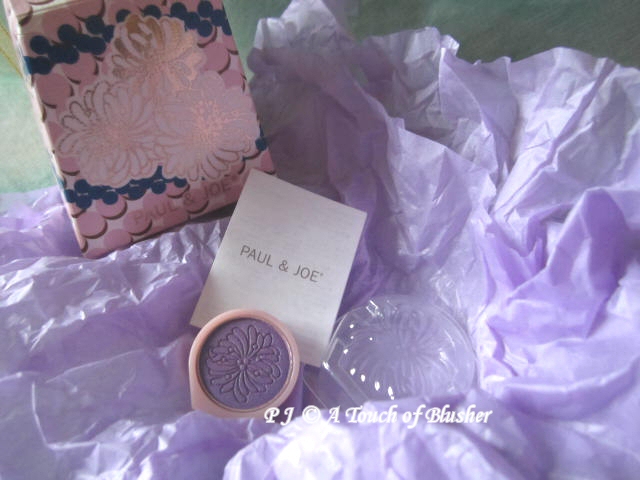 (Self Select Eye Color is a range of single eyeshadows. There are currently 25 shades available (not including the 5 limited-edition shades for holiday 2011). Eye Color Palette (with a double-ended applicator), which holds three Self Select Eye Colors, is sold separately.)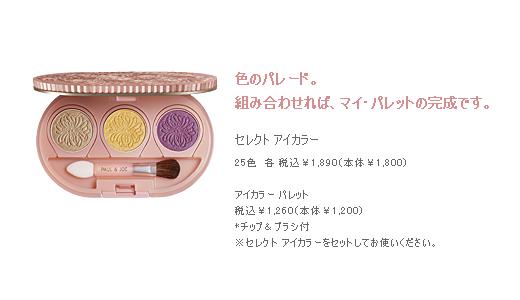 (image from www.paul-joe-beaute.com)
(The products featured in this article are provided by Paul & Joe.)
Related posts:
My Personal Take on Paul & Joe
Paul & Joe Spring 2012 Makeup Collection
Review: Paul & Joe Face & Eye Color CS in 073 42nd Street & Lipstick C in 072 SoHo