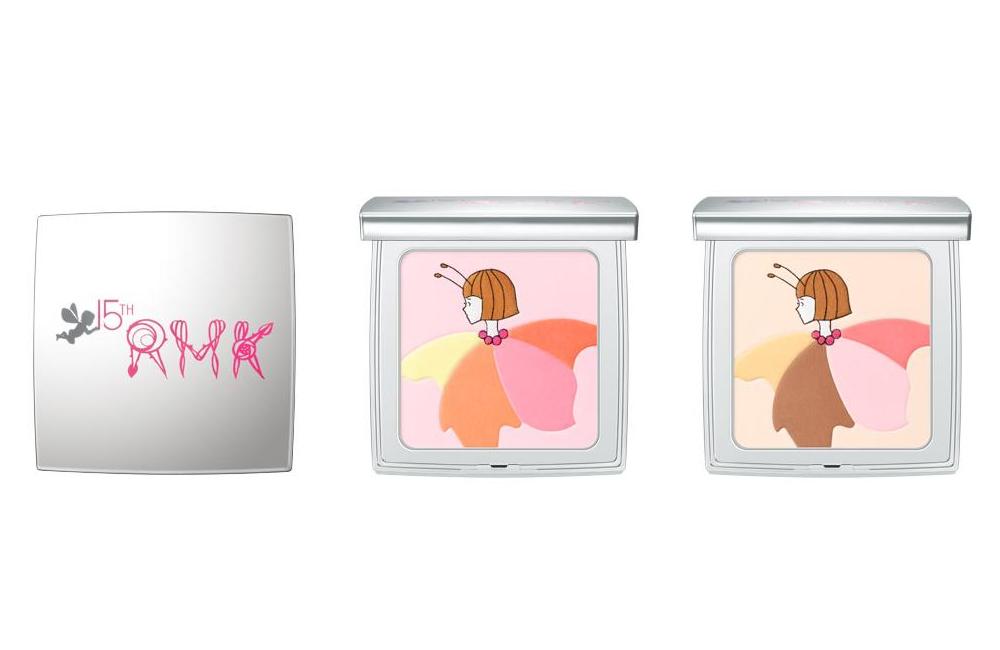 (images/info from www.rmkrmk.com)
RMK has released RMK 15th Anniversary Cheek Palette (above, 2 variations, 001 Pink Coral and 002 Brown Beige, ¥5250) on March 2nd in Japan as the first part of a limited-edition collection to celebrate the brand's 15th anniversary.
On March 23th, RMK 15th Anniversary Base Makeup Kit will be released to join the anniversary collection. The kit (¥9030~11340, depending on items chosen) includes: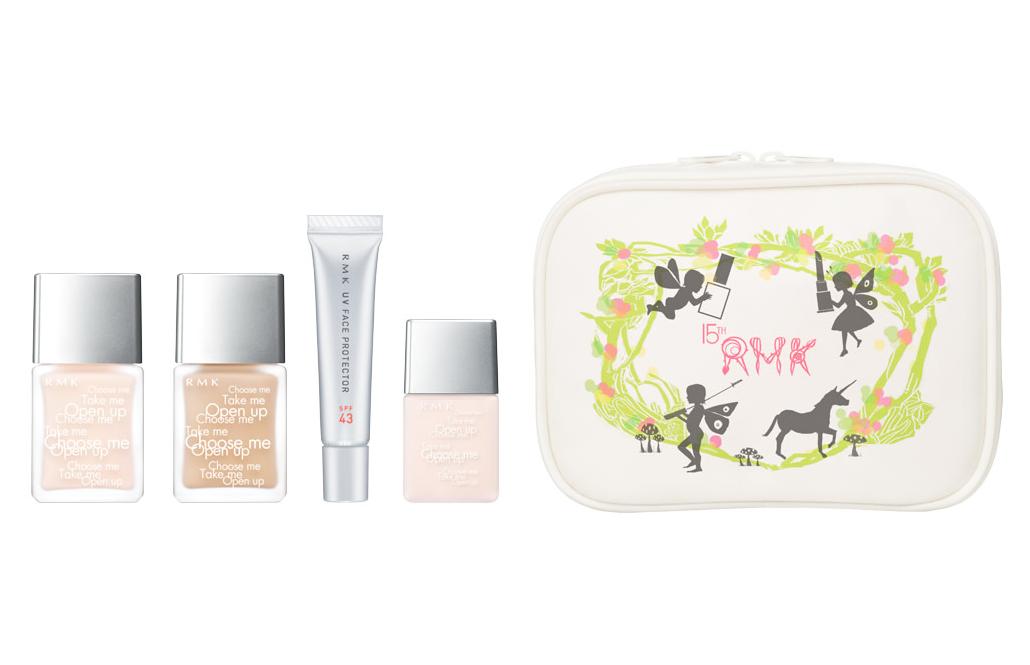 – (any) makeup base (primer)
– (any) foundation
– UV Face Protector (SPF 43, PA+++, 8g mini-size)
– Control Color N in 01 (SPF 13, PA+, 15ml mini-size)
– 15th Anniversary Original Pouch
It is great to see that the quality of RMK's products has been consistently good throughout the years and to see that the brand has kept its sleek and sophisticated packaging, which still looks current today.
Updated on April 23rd, 2012:
See additional items from RMK's 15th Anniversary Collection here.
Related posts:
Review: RMK Ingenious Powder Cheeks
Review: RMK Powder Foundation EX
Review: RMK Spring 2012 Makeup Collection
(Sprinkling Eyes in 01 Brown, Ingenious Natural Eyes N in 07 Purple & Sprinkling Cheeks in 03 Brown)