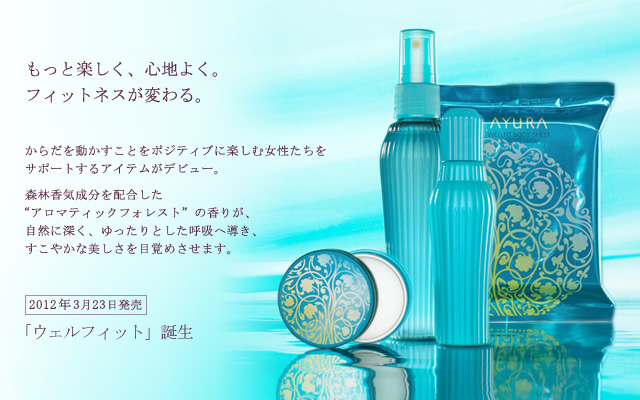 (image/info from www.ayura.co.jp)
Ayura has released Wellfit, a new range of fragranced bodycare products, in Japan on March 23rd. The range includes:
– Wellfit Body Mist (100ml, ¥2940)
– Wellfit Block (sunscreen for face and body, 50ml, SPF 50, PA+++, ¥3150)
– Wellfit Body Sheet (15 sheets, ¥787)
– Wellfit Aroma Balm (14g, ¥2625)
When Ayura releases a new scent, it always gets my attention. This time, the Wellfit range features notes of forest woody accord, leafy green accord, bergamot, apple, rosemary, chamomile, rose, orange flower, jasmine, sandalwood, cedarwood, and musk.
Related posts:
Loving Japanese Brands (1 of 7): Ayura