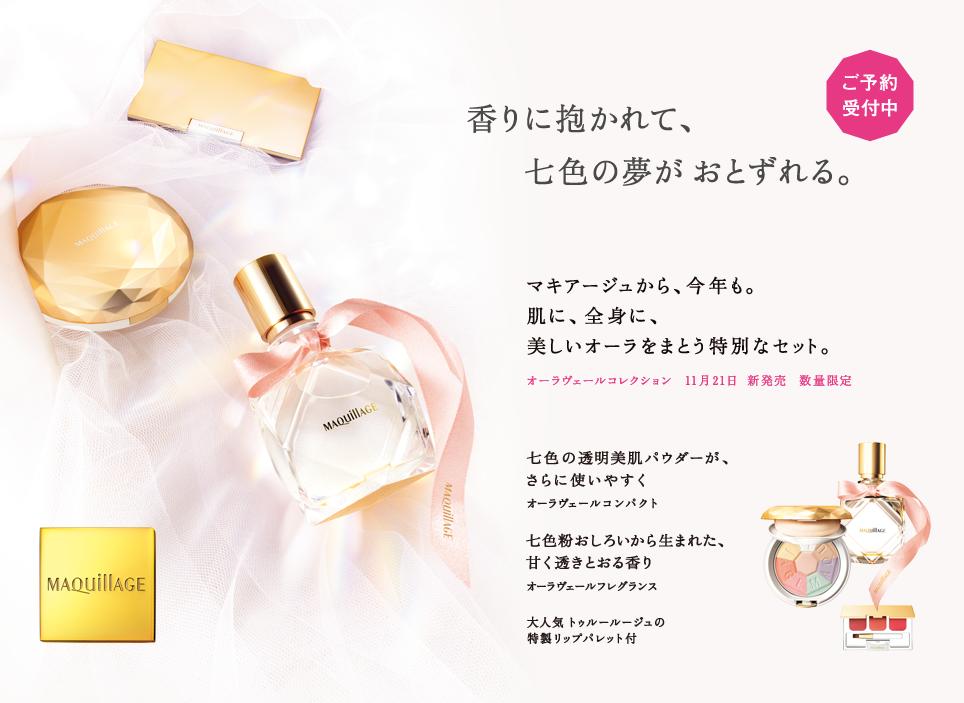 (image from www.shiseido.co.jp/mq/,
info from www.shiseido.co.jp/mq/ & cosmetics-medical.com/mcs/)
Shiseido Maquillage will release Aura Veil Collection as the line's holiday 2012 makeup collection in Japan on November 21st. The limited-edition set includes:
– Aura Veil Compact
– Aura Veil Fragrance
– Lip Palette (featuring three shades of True Rouge)
The collection reminds me of Kanebo's Milano Collections, but Aura Veil Collection is sold as a set and the individual items are not available separately.
The set is priced at ¥8925. Pre-orders can now be made at Maquillage retail points in Japan.
Related posts:
Maquillage Fall 2012 Makeup Collection
Maquillage Holiday 2011 Makeup Collection
Maquillage 5th Anniversary Makeup Collection for Holiday 2010