(images/info from www.sofina.co.jp)
Sofina Aube Couture has updated its official website to feature the line's holiday 2012 makeup collection. Four variations of Designing Jewel Compacts (limited editions, ¥5250 each) will be released in late September, and each variation comes in one of the two cases.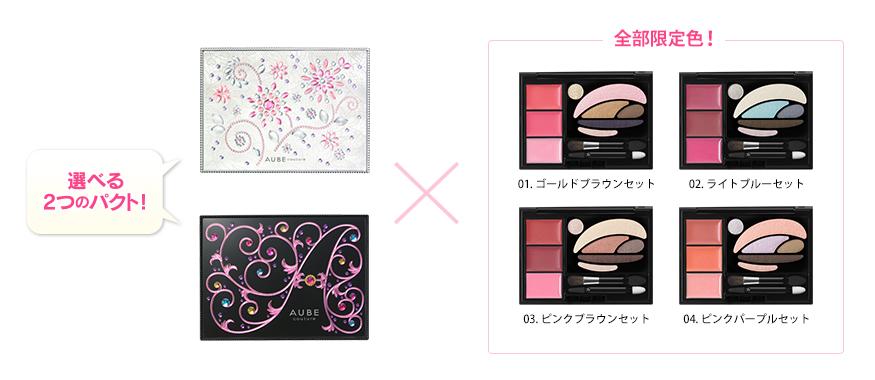 Each of the four variations (01 Gold Brown Set, 02 Light Blue Set, 03 Pink Brown Set, and 04 Pink Purple Set) includes six eyeshadows and three lip colors.
Related posts:
Stash Debut 2012 (5): Aube Couture Designing Impression Eyes in 553 Purple
Aube Couture Fall 2012 Makeup Collection