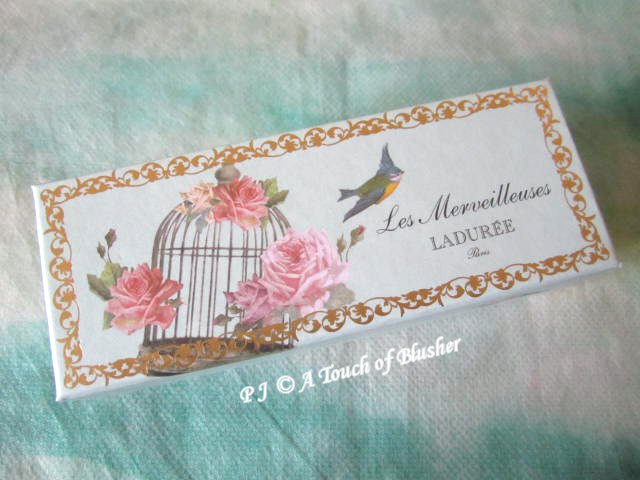 I was walking past the Ladurée store at Burlington Arcade in London and I saw this gift box in the window. For a second, I thought Ladurée's makeup line was finally available in the UK!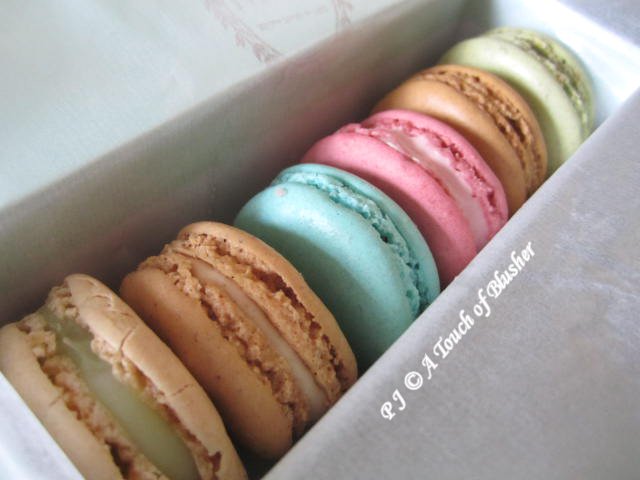 Well…not really (at least not yet, I hope). The design of this limited-edition gift box is the same as that of the container of Les Merveilleuses de Ladurée's limited-edition Mini Face Color Trio for spring 2013, which is why the box caught my eye.
A customer's own selection of six macarons presented in this gift box retails for £12. I thought I had to get the box and I chose six different flavors (from left to right in the picture above): Orange Blossom, Hazelnut Marshmallow, Marie Antoinette (tea infused with rose, citrus fruit, and honey), Rose, Caramel with Salted Butter, and Pistachio. (Hazelnut Marshmallow and Marie Antoinette are seasonal flavors.)
I liked all of them, especially Orange Blossom (surprisingly lovely) and Caramel with Salted Butter. I was slightly disappointed with Pistachio because the flavor of the filling was way too subtle, but it was nice to taste the almond flavor in the shells.
The macarons are gone but I get to keep the lovely box!
Related posts:
Les Merveilleuses de Ladurée Summer 2013 Makeup Collection
Les Merveilleuses de Ladurée Holiday 2012 Makeup Collection