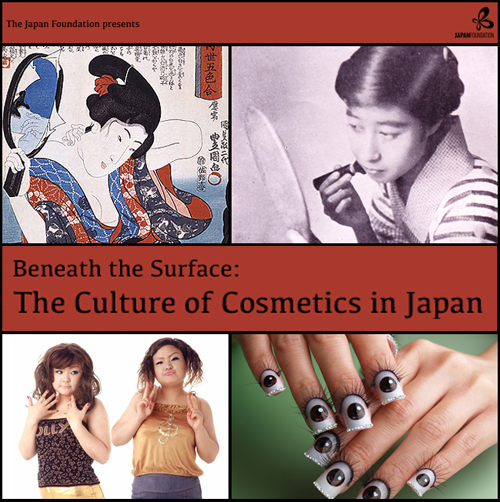 (Images via The Japan Foundation (credits in the flyer below))
If you live in London or happen to be in London this week and if you are a fan of Japanese cosmetics and the culture of beauty and personal grooming in Japan, you might be interested in the two events taking place at The Japan Foundation in London this week.
On the 7th and the 8th of November, Noriyo Tsuda, Chief Curator of POLA Research Institute of Beauty and Culture, will give two talks that explore the history and development of cosmetics in Japan. The events are free to attend but booking is essential. Please see the event information below for details.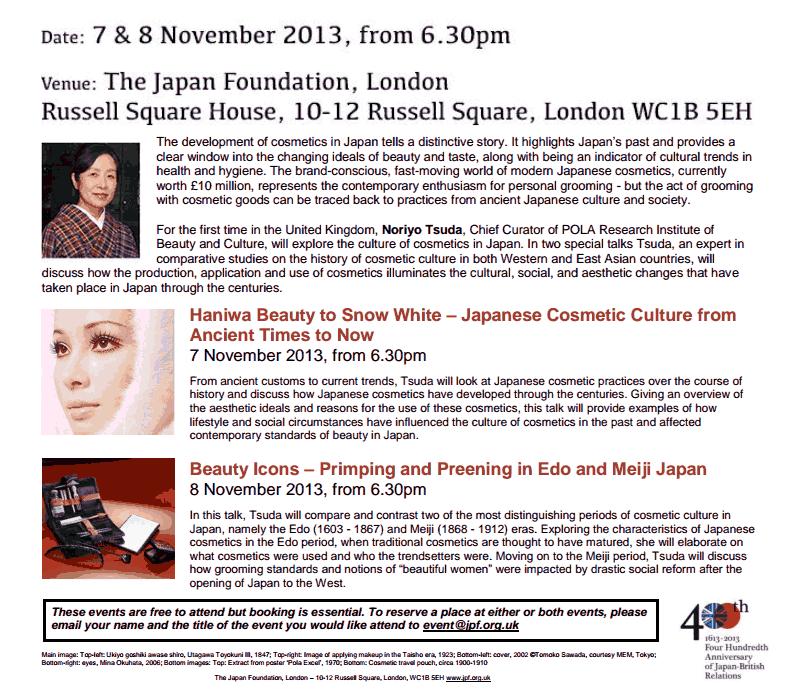 (info from The Japan Foundation)
Related posts:
Japanese vs, Western…Who's Winning?