Happy Christmas, everyone!
(continued from Part 1 & Part 2)
3rd: Visée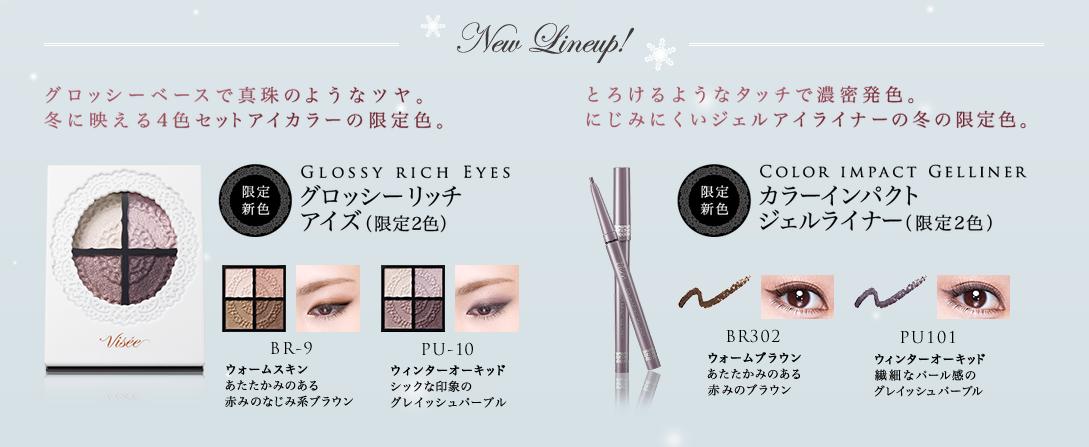 (image from www.visee.jp)
When it comes to eyeshadows, purples and warm neutrals are the two color groups I go for the most, so it is great to see that the eye color items in Visée's holiday 2014 makeup collection feature nothing but my favorite colors. Some of the Matte Nails shades are looking appealing as well, particularly PU100, a light lilac, and PK802, a lilac-toned pink.
{ 2 comments }