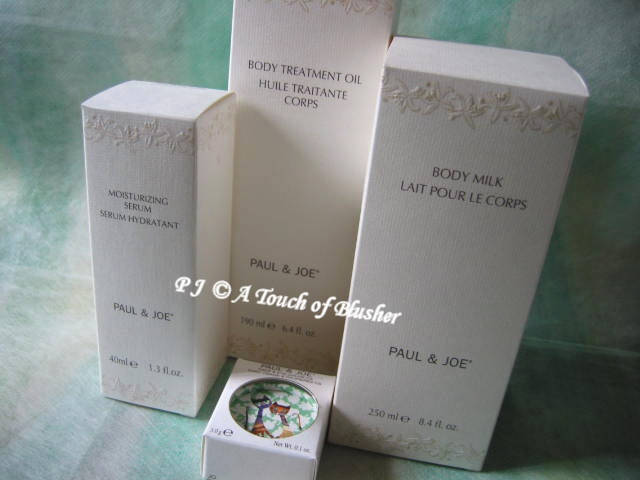 Joining the winter sale madness, I stopped by Paul & Joe at Harrods and Fenwick a couple of days ago.  (Paul & Joe's sale items are usually recently discontinued products, soon-to-be discontinued products, and surplus stock, and they are usually (almost always) 50% off their full retail prices. (Have a look at this post for more information on seasonal sales on cosmetics in the UK.))
All the items I got this time are 50% off retail prices. I would not have purchased these items at their full prices (possibly with the exception of the Body Milk), but, with the considerable discounts, I was very happy to bring home and try these products:
(Towards the end of this post, there is a list of items that I remember are on sale in Harrods and Fenwick.)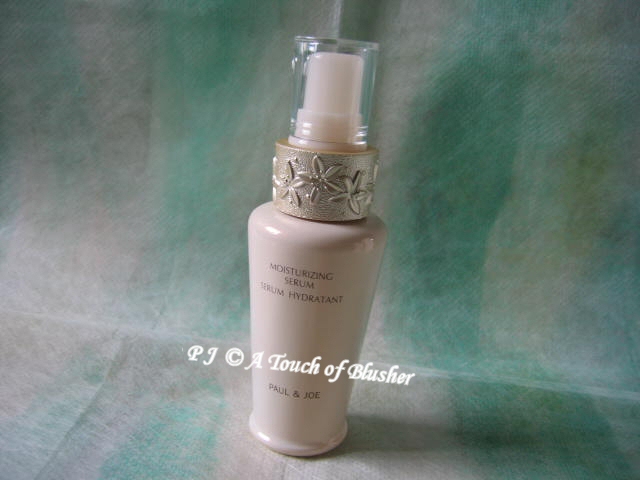 – Moisturizing Serum (£13 from £26): a lightweight milky serum that contains squalane, horse chestnut seed extract, orange flower water, orange oil, honey, and jojoba seed oil. It contains alcohol but it is among the second half of the ingredient list. I don't plan to use this on my face, as alcohol and fragrant plant oils can irritate my facial skin. Also, squalane (fifth on the ingredient list) can be too occlusive for my face. I bought it as a handcare item (to be used before my hand cream at bedtime).
(This is a discontinued item. It is replaced by Treatment Serum.)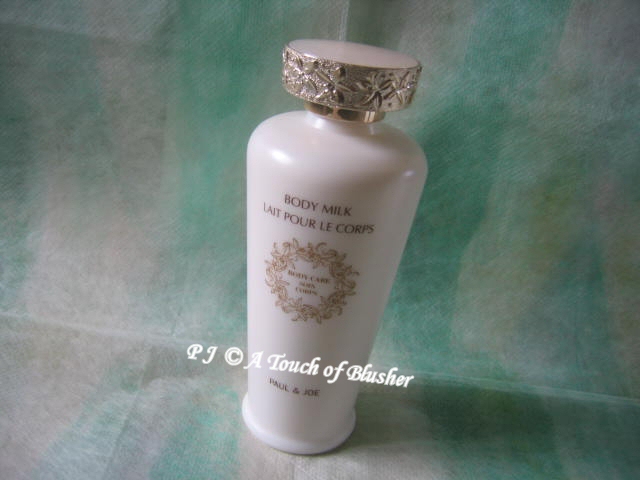 – Body Milk (£12.50 from £25): a body moisturizer that has a light watery-milky consistency. It contains orange flower water, orange oil, honey, meadowfoam seed oil, avocado oil and sweet almond oil.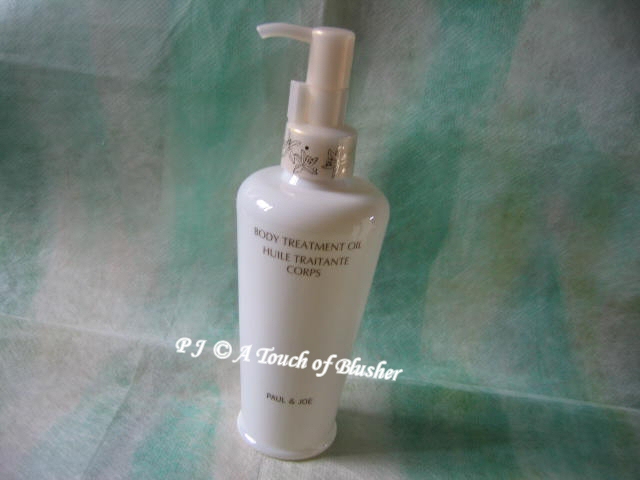 – Body Treatment Oil (£13 from £26): a body oil that contains mineral oil, olive fruit oil, meadowfoam seed oil, orange oil, avocado oil, sweet almond oil, jojoba seed oil and grape seed oil.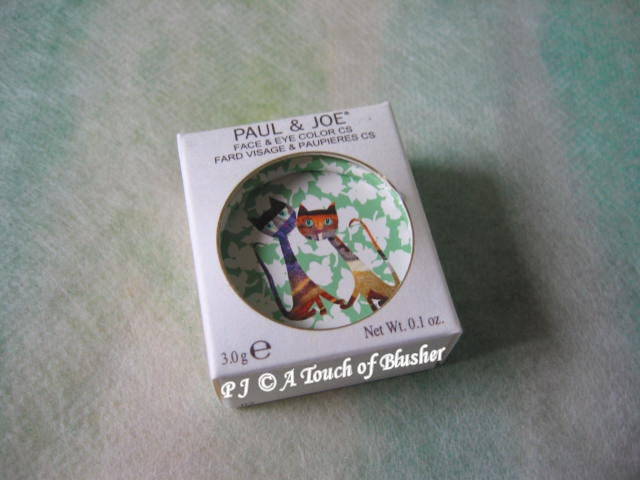 – Face & Eye Color CS 064 (£7 from £14): a limited-edition item from the brand's spring 2010 makeup collection. You can click on the image below to have a closer look at the design details of the case.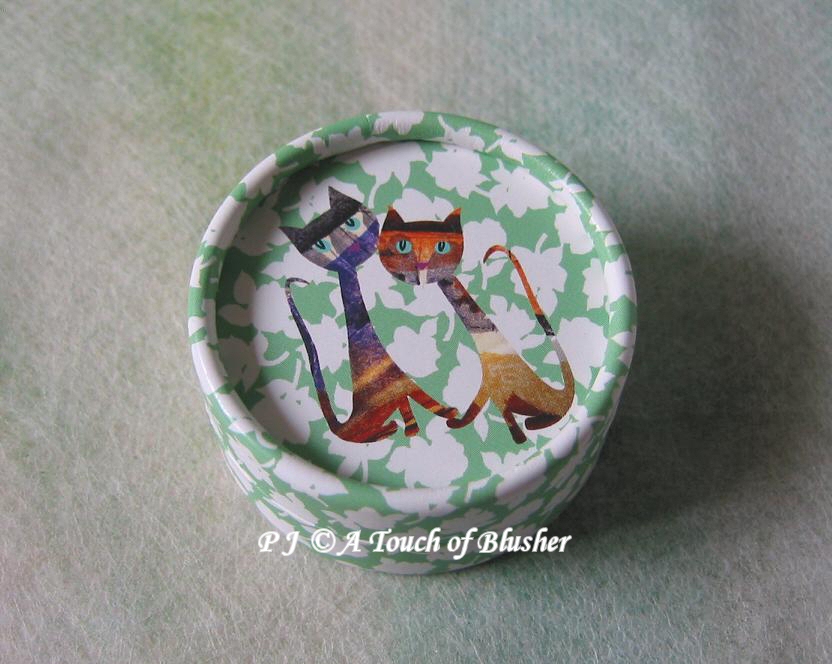 This variation contains a creamy white and a medium golden brown. Both shades have multi-colored shimmer.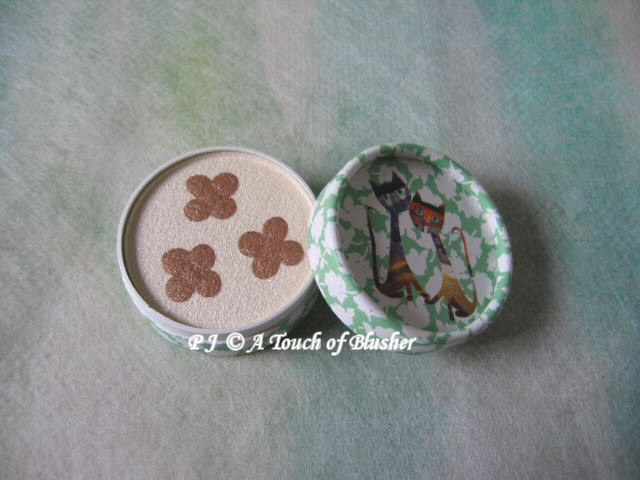 (I won't be reviewing these items in-depth. If you have any question, please do leave a comment or send me an e-mail.)
This time, there are quite a lot of products on sale. Here are the other sale items that I can remember:
Skincare/bodycare:
– Moisturizing Mist N
– Facial Gommage
– Moisture Gel (possibly)
– Eye Treatment Cream
– Body Mask
Base makeup:
– Moisturizing Foundation Primer
– Compact Concealer
– Under Eye Concealer
– Protective Fluid Foundation N
– Creamy Powder Compact Foundation
– Moisturizing Compact Foundation
– Pressed Powder N 01
Point makeup:
– Pearl Powder (05, I think)
– Pencil Eye Liner
– some of the various mascaras
– Lipstick N (some shades)
– Lip Lacquer (some shades)
– Face Color 12
– Lipstick L from The Red Velvet Collection from the holiday 2008 makeup collection
– Lip Gloss (a couple of shades)
Bronzer:
– Bronzer from the summer 2009 makeup collection
Fragrance:
– Blanc Eau de Toilette
– Bleu Eau de Toilette
Accessories:
– Makeup bag (Pouch C IV) and makeup case from the holiday 2009 makeup collection (See a photo of the makeup bag here.)
There are testers for all sale items (including all shades of primers/foundations/concealers) at both counters. While the sales assistants at both counters are all very friendly and helpful, the counter at Fenwick is more spacious and it is easier to browse around. (Harrods tends to be a lot more crowded.) But if you have enough time, do stop by both counters. You never know what you might come across!
Related posts (on the Paul & Joe items I picked up during the winter sale in 2007):