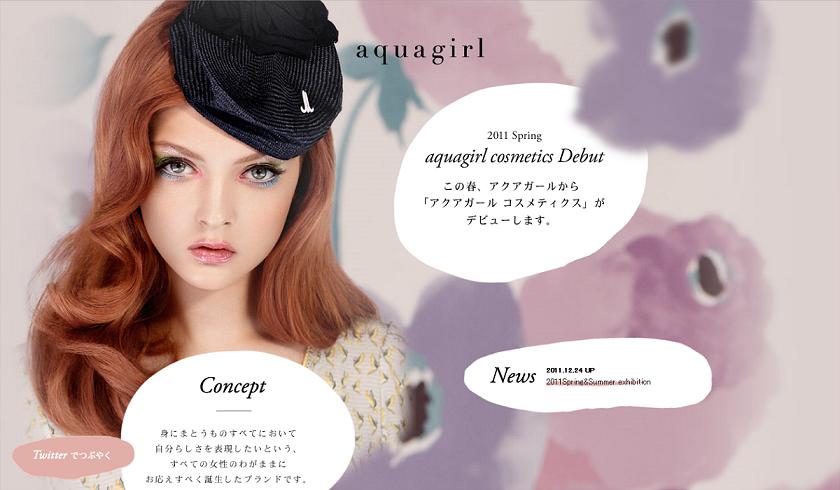 (images from aquagirl-cosmetics.jp)
There is a new Japanese beauty line in town…
Aquagirl is a Japanese fashion brand that includes a few sub-lines. On February 18th (according to Voce), Aquagirl Cosmetics will debut in Japan. The line features base and point makeup, and the packaging style is youthful and girlie. (The big bows are quite Hello Kitty-esque.)
Aquagirl's launch collection for spring 2011 features: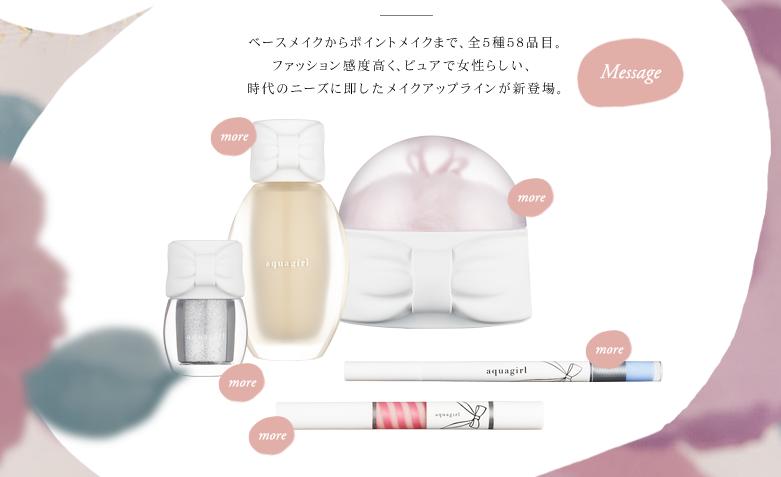 – Color Language (20 shades)
– Lasting Dual Eye Fix (8 variations)
– Elegant Kiss Rouge (20 shades)
– Brightup Foundation (2 shades, SPF 27, PA++)
– Neo Graphic Pressed Powder (8 variations)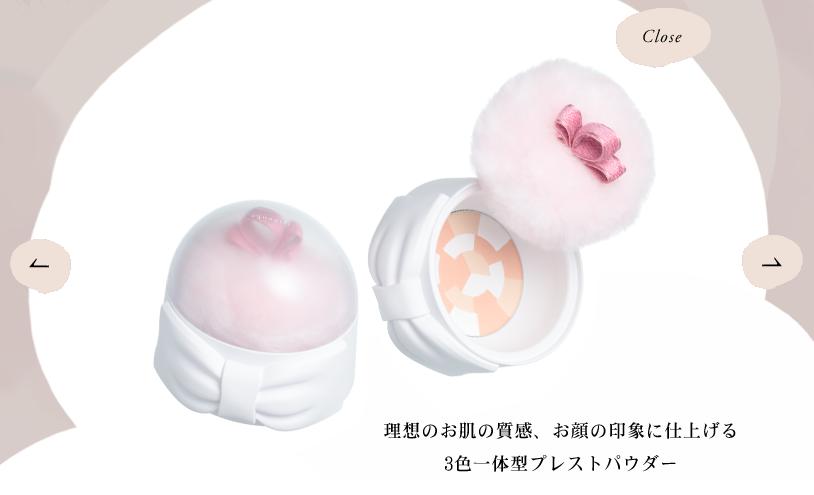 (Neo Graphic Pressed Powder)
According to Aquagirl's official website, one of the line's appeals is that many of the products are multi-purposed. For example, different shades of Color Language can be used as eyeshadows, eyebrow powders, eyeliners, blushers, lip colors and parts of the base makeup. Also, depending on the variation, Lasting Dual Eye Fix can be used as an eyebrow powder or as a concealer.
See additional images of the products at a press event here and here.
The packaging does look cute, but I think it is a little too juvenile for my liking. (I do like girlie-looking products like those from Lavshuca, Anna Sui, and Jill Stuart, but I think they also have a feel of elegance to them.) While none of the items appeals to me at the moment, sometimes the packaging of a Japanese beauty line slightly morphs and evolves over the seasons and I will still keep an eye on their future releases.
Related posts:
New Japanese Base Makeup Line: Cosme Decorte Maquiexpert
Cult Product in the Making: Mamew Mascara Kit