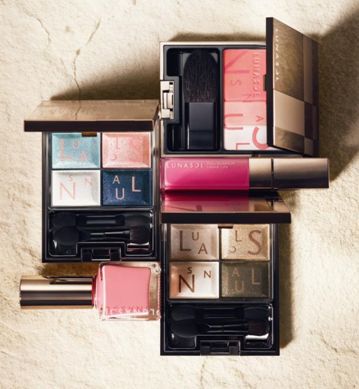 (images/info from www.nikkei.com)
Lunasol will release its summer 2011 makeup collection in Japan on May 13th. In recent years, along with other items, Lunasol releases two eyeshadow palettes for summer in keeping with the spring makeup theme. (For spring 2011, the theme is Aquatic Purification.) Here is the first look at the two palettes, which I was really looking forward to.
The new items include:
– Ocean Scene Eyes (2 new variations)
– Eye Pencil N (2 shades)
– Full Glamour Liquid Lips (4 new shades)
– Coloring Cheeks (1 new variation)
– Nail Finish (4 new shades)
– Pore Covering Base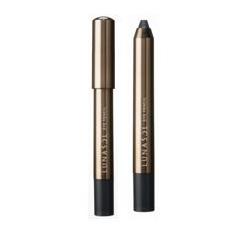 (Eye Pencil N)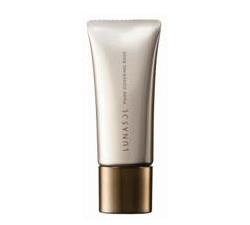 (Pore Covering Base)
All the items in this collection are limited editions.
After the release of the five Ocean Scene Eyes palettes for spring 2011, I thought I would wait for the summer releases and then decide whether I would pick up any of them. I was hoping that there would be a somewhat similar palette to Nature Color Eyes in EX-01 Summer Nature Blue from summer 2010.  (I like the combination of soft beige and dark blue.) There won't be one this time, but, at the moment, I am interested in the neutral-toned one since the colors don't seem to have an orange or a bronze tone.
Updated on April 4th, 2011:
Have a look at the images of the collection items here and here. It seems that the two limited-edition Ocean Scene Eyes palettes (EX01 Shelly Ocean & EX02 Vacation Ocean (information from Cosme.Net)) will feature unique design details. They greatly increase the collectibility of the palettes since almost all of Lunasol's eyeshadow palette cases since the packaging revamp in 2003 are identical.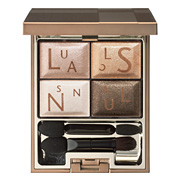 (image from i-voce.jp)
Also (regarding my earlier speculation), it appears that the neutral-toned EX01 Shelly Ocean will have one orange/peach-toned shade.
Updated on April 13th, 2011:
Lunasol's official website has been updated with information on the collection. Also, Biteki.com has photos of the collection items, including a close-up of the limited-edition Ocean Scene Eyes case.
Updated on May 25th, 2011:
See swatches and FOTDs of some of the items in the collection here.
Updated on May 30th, 2011:
More swatches and FOTDs here and here.
Related posts on Lunasol:
Summer 2009 Makeup Collection
(with 2 new Layer Bloom Eyes palettes)
Summer 2008 Makeup Collection
(with 2 new Sheer Contrast Eyes palettes)