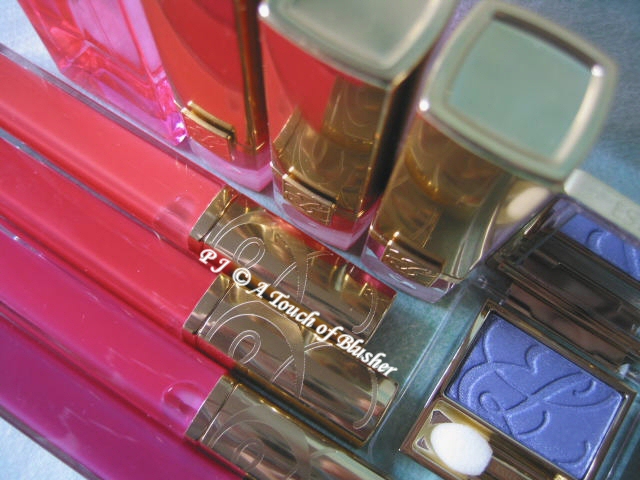 For spring 2011, Estée Lauder released the Wild Violet makeup collection, which features purples and muted neutrals for the eyes, vibrant shades for the lips and an on-trend grey for the nails.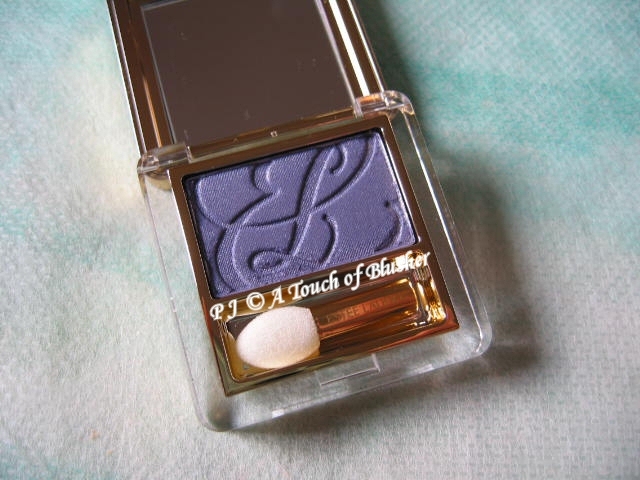 Pure Color EyeShadow in Untamed Violet (above) is one of the key items in the collection. It is a moderately pigmented muted blue with a hint of purple and a soft veil of multi-hued shimmer. Overall it has more of a velvety finish than a shimmery finish. I don't find it as blendable as the ultra-blendable eyeshadows from many of the Japanese brands, and it may take a bit of layering if you want a highly color-rich finish. But the powder has a very good adherence on the skin and the finish lasts reasonably well.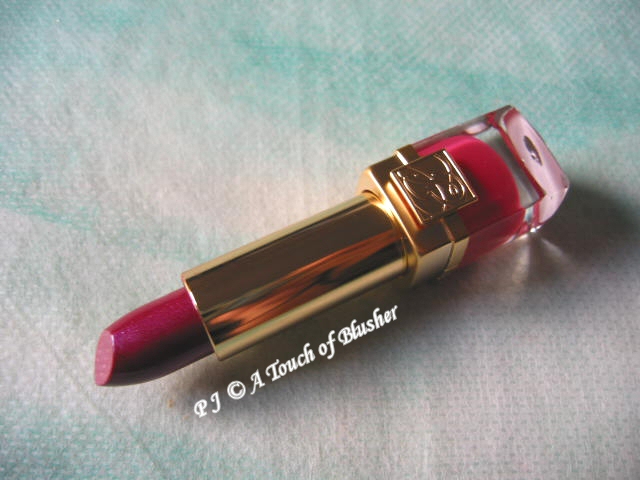 (Pure Color Long Lasting Lipstick in Wild Violet)
Pure Color Long Lasting Lipstick is one of Estée Lauder's main lip color ranges, and four new shades are included in this collection. (The only shade not featured here is Wild Fire.)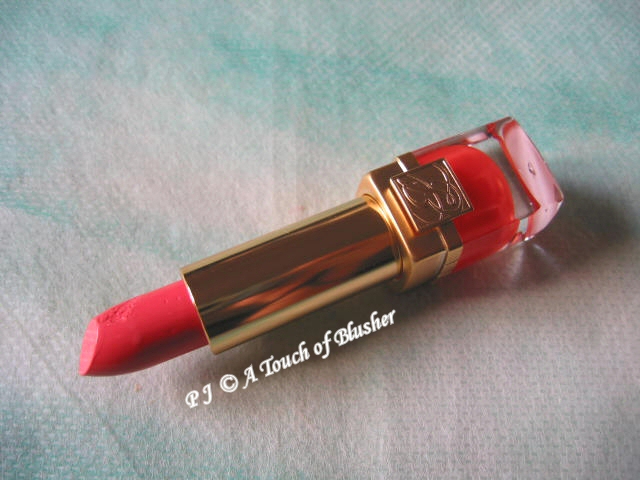 (Wild Coral)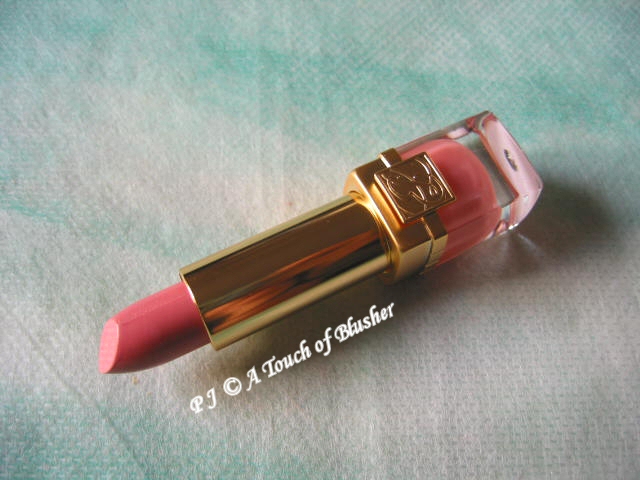 (Wild Blossom)
Both Wild Violet and Wild Coral are quite dramatic colors. Wild Violet looks like a deep grape but it applies lighter and more vibrant as a deep magenta. Wild Coral goes on as it looks and it is a very vivid orange-toned coral. Wild Blossom, a pale warm pink with a hint of beige, is perhaps the most wearable of the three for many people.
All the shades are pigment-rich and have a satiny finish. They glide well and are decently nourishing for the lips. Out of the three, Wild Violet is my preferred one. I like gently dabbing in onto the lips to create a berry-toned look.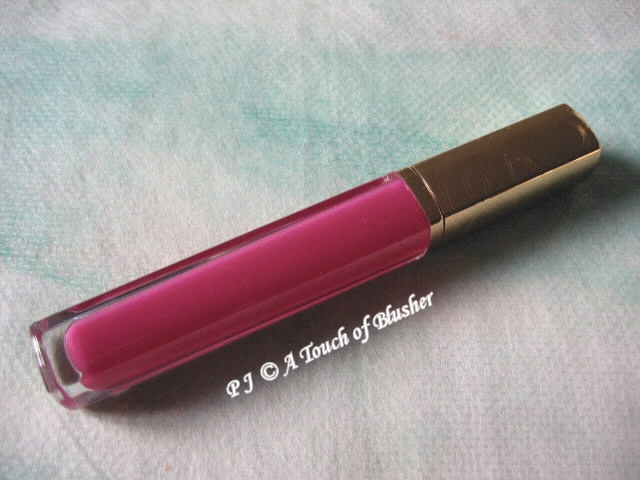 (Pure Color Lip Gelée in Electric Violet)
Pure Color Lip Gelée is a limited-edition product only available in this collection. Four shades are available (from coolest to warmest): Electric Violet (soft grape), Electric Pink (strawberry pink), Electric Cherry (cool-toned red) and Electric Coral (tangerine coral).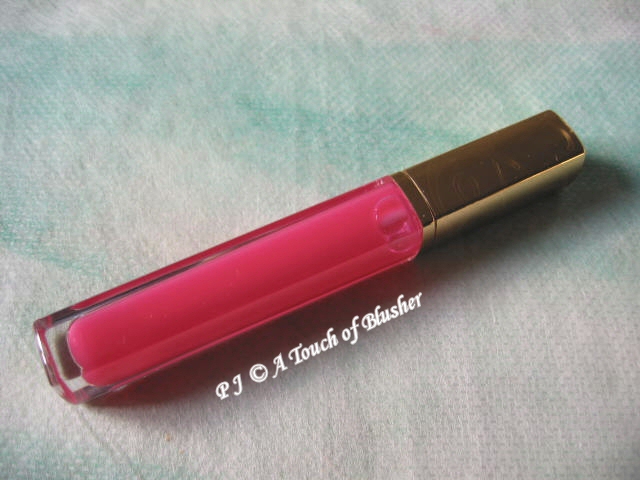 (Electric Pink)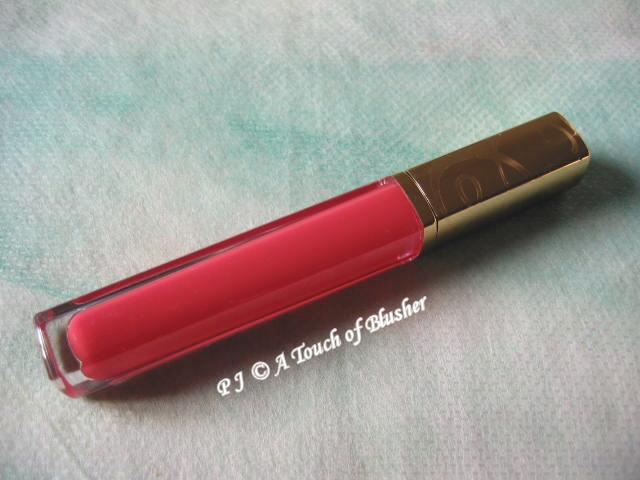 (Electric Cherry)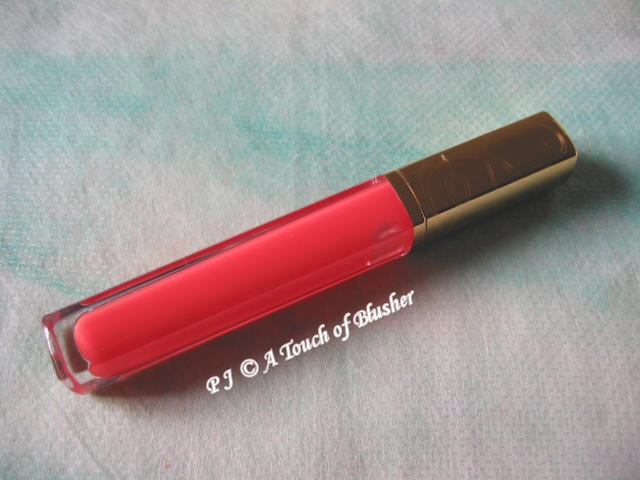 (Electric Coral)
All the shades are semi-sheer and have no shimmer. They have a small amount of color pay-off but the colors do show up on the lips with a couple of layers. One layer gives the lips a natural shine and a few more layers create a more luscious wet-gloss look. What I like the most about them is that the glossy finish is very long-lasting.
As I tend to like slightly cooler shades for the lips, I particularly like Electric Violet and Electric Pink. (As Electric Pink (among the four) is the closest to my natural lip color, Electric Violet seems to show up a little more on my lips.)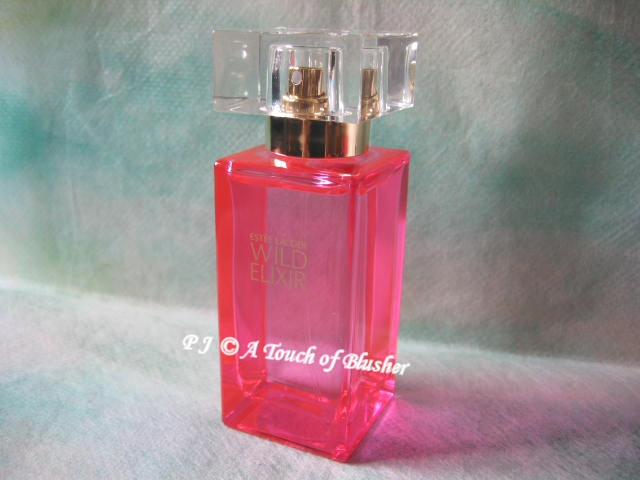 To complement the makeup items in this collection, Estée Lauder also released Wild Elixir, a limited-edition fragrance (EDT, 50ml).
Top notes: mandarin, marigold, purple freesia, violet leaves
Middle notes: wild gardenia, pink muguet, blue jasmine, dewy waterlily, genet flower
Base notes: orris, amberwood, musk, sandalwood
This is a rich floral fragrance with a hint of fruitiness at the top. The vibrant and sparkling character of the scent makes it very suitable for spring and summer. To me, the predominant notes are freesia and gardenia. The musky and woody drydown is very subtle and the scent remains floral and relatively effervescent (without being too syrupy) throughout the wear.
The collection also includes other purple-toned items for the eyes, such as Pure Color Five Color EyeShadow Palette in Wild Violet and Double Wear Stay-in-Place Eye Pencil in Untamed Violet. The collection is completed by Pure Color EyeShadow in Sugar Cube (off-white) and Pure Color Nail Lacquer in Storm (charcoal grey).
(All the items in this collection, except Pure Color EyeShadow in Sugar Cube, are limited editions.)
(The products featured in this article are provided by Estée Lauder.)
Related posts:
RMK Spring 2011 Makeup Collection
Coffret D'Or Eyes Appeal Shadow in 01 Sweet Brown
Revlon ColorStay Ultimate Lipcolor