10th: Jill Stuart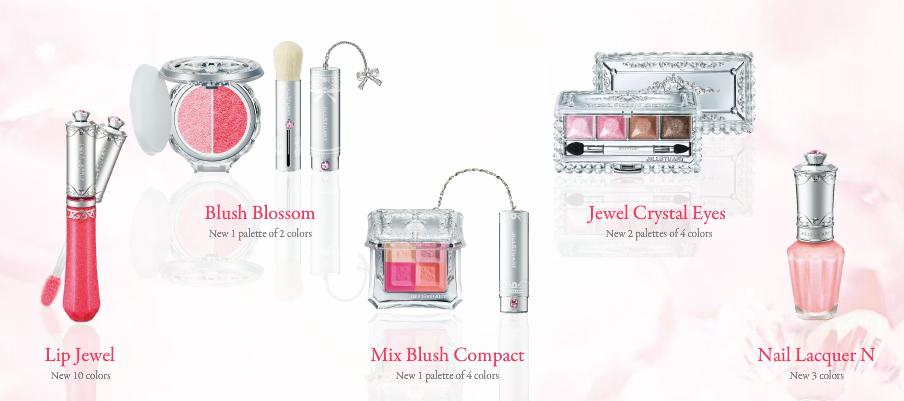 (image from www.jillstuart-beauty.com)
Another season, another pink collection from Jill Stuart. Not surprisingly, the new Blush Blossom, launched in fall 2010, has proven to be a popular product, and there is one new color variation this season. Lip Luster was re-packaged to become Lip Jewel, which looks even prettier.
9th: Elégance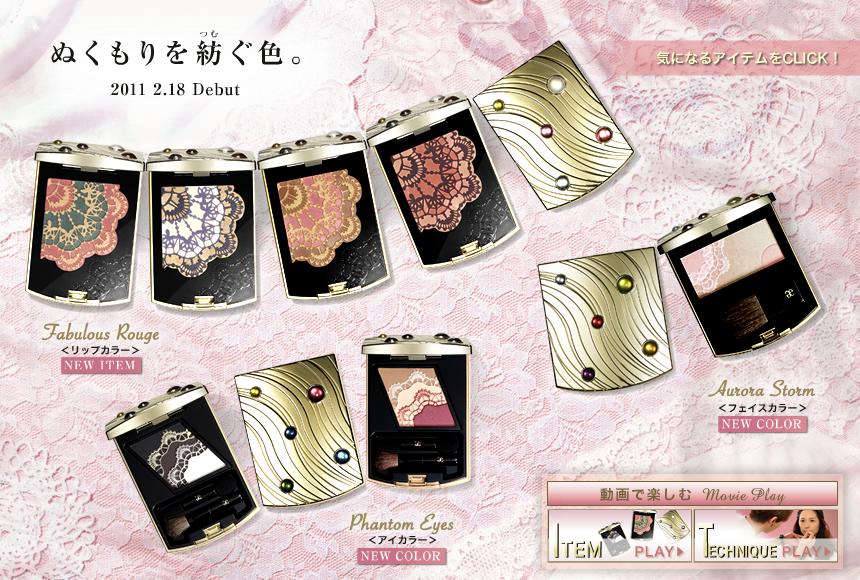 (image from www.elegance-cosmetics.com)
Elégance's spring 2011 makeup collection is so visually stunning. All the new color makeup items (Phantom Eyes, Fabulous Rouge and Aurora Storm) feature intricate lace-like motifs. They look too precious to use!
8th: Kate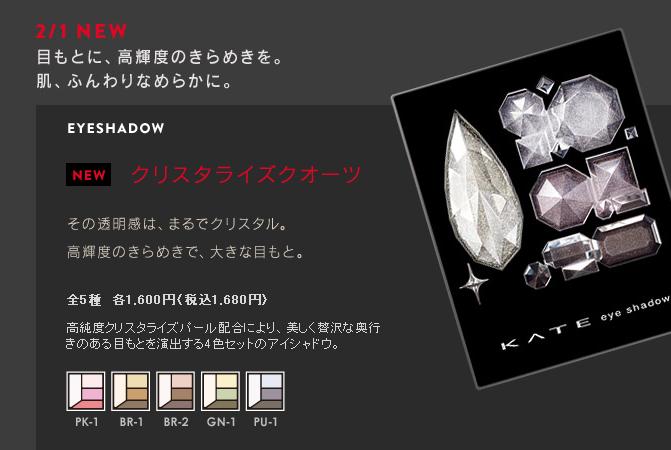 (image from nomorerules.net)
Kanebo Kate's spring 2011 makeup collection introduces a new eyeshadow palette range, Crystallize Quartz, which I am sure has grabbed the attention of many Kate fans. But the palette in this collection that I am the most interested in is Gradical Eyes A in PU-1, a new variation this season. (Please refer to the link above to see an image of the palette.)
7th: Sonia Rykiel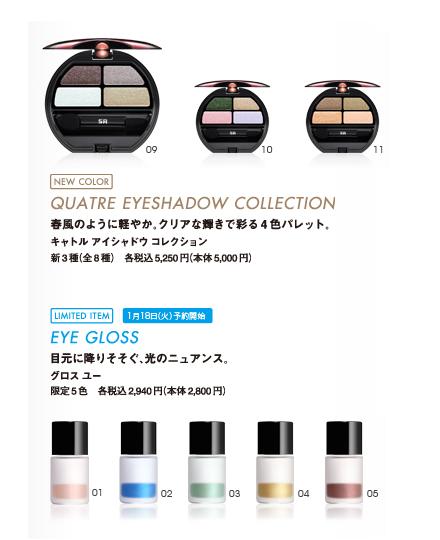 (image from www.soniarykiel-cosmetics.com)
Sonia Rykiel's spring 2011 makeup collection has a good combination of wearable colors from Quatre Eyeshadow Collection and more vivid shades from the limited-edition Eye Gloss. The collection also includes elegant hues for lips, face and nails.
The countdown continues in Part 2 and Part 3.
Related posts:
Holiday 2010 Makeup Top 10 Part 1, Part 2 and Part 3
Stash Focus: Jill Stuart Mix Blush Compact in 01 Baby Blush