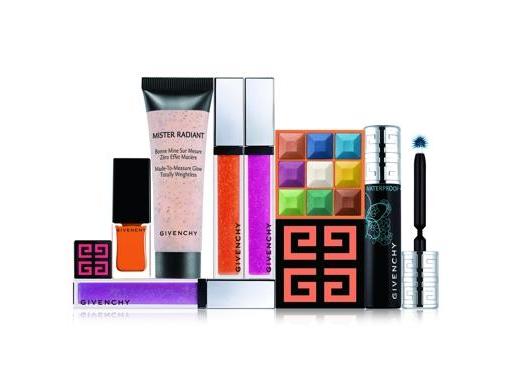 (Givenchy summer 2011 makeup collection)
(image from iswii.net)
Summer makeup colors are usually a mixture of earthy bronze-toned hues and more vibrant shades, so rich colors are always around for summer. But, looking at some of the upcoming summer 2011 makeup collections, I think the last time when there was such a full-on array of dazzling colors was probably back in 2005.
(It was the year of Dior's Duo Couleurs in 265 Diormambo (fuchsia pink & yellow) & 355 Diortropic (green & warm blue), YSL's Bayadère Eyeshadow & Bayadère Pressed Powder, Chanel's Lumières Facettes in 58 Lagons, and Givenchy's Summer Eyes Cream in 31 Summer Pastel (more photos here).)
This year, apart from blue, which has always been a staple color for summer, there are also green, yellow, peach, fuchsia, and purple. Givenchy's summer 2011 makeup collection is probably one of the most colorful makeup collections for this summer. Bright and saturated colors are also picked up by various items in NARS' summer 2011 makeup collection.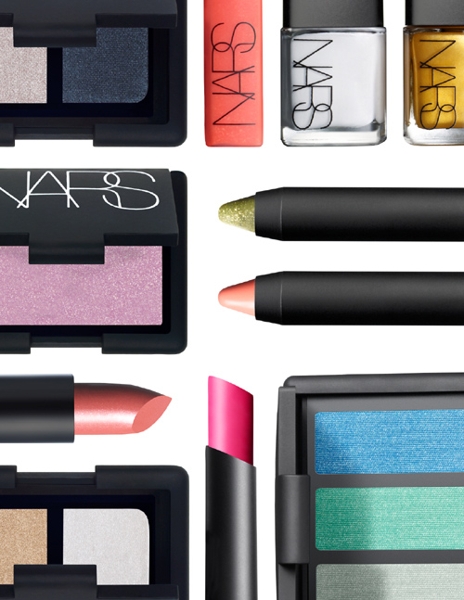 (NARS summer 2011 makeup collection)
(image from iswii.net)
Estée Lauder's Pure Color Metamorphosis collection, mainly available in Asia, features turquoise, pink, and lilac.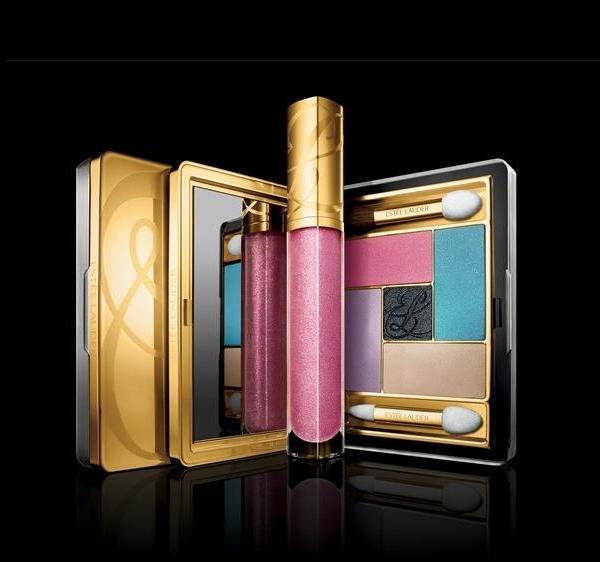 (Estée Lauder summer 2011 makeup collection)
(image from iswii.net)
As for Japanese cosmetics, RMK's Mix Colors for Eyes (Shiny) and Mix Colors for Cheeks (Shiny), Sonia Rykiel's Ombres Multicos and Elégance's Phantom Eyes are also offering a pop of color for the warmer months.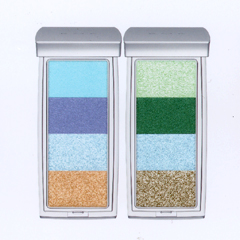 (image from woman.excite.co.jp)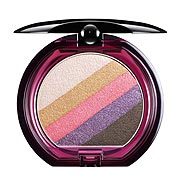 (image from www.cosme.net)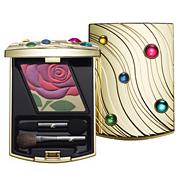 (image from i-voce.jp)
Even though some of these colors might not be very wearable for me, it feels refreshing and uplifting just to look at them. I am certainly ready for summer!
Related posts:
Spring 2011 Makeup Trend Round-Up
Lunasol Summer 2011 Makeup Collection