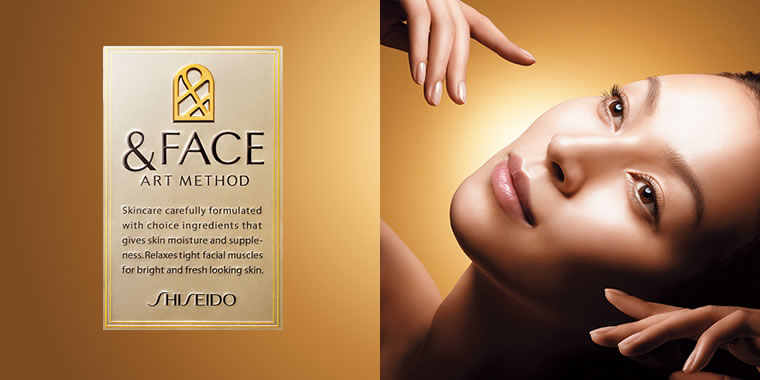 (images/info from www.shiseido.co.jp/andface)
Today, in my Japanese Cosmetics Focus series, I will be highlighting &Face, a slightly less known line from Shiseido.
&Face carries skincare, base makeup, point makeup, and beauty supplements. The line has three main ranges:
– &Face Art Method carries skincare and base makeup items. The skincare items are categorized into Basic Care (daily cleansing, toning, and moisturizing) and Personal Care (mainly facial serums).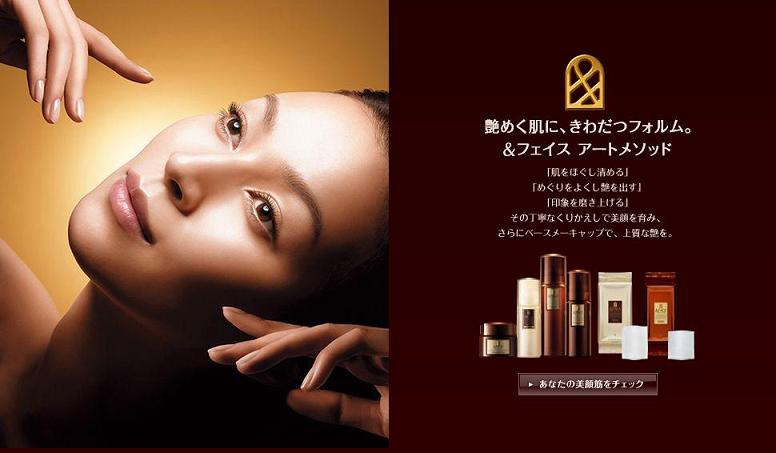 – &Face Smart Method features more targeted skincare items, such as eyecare and pore-care items. It also includes beauty supplements.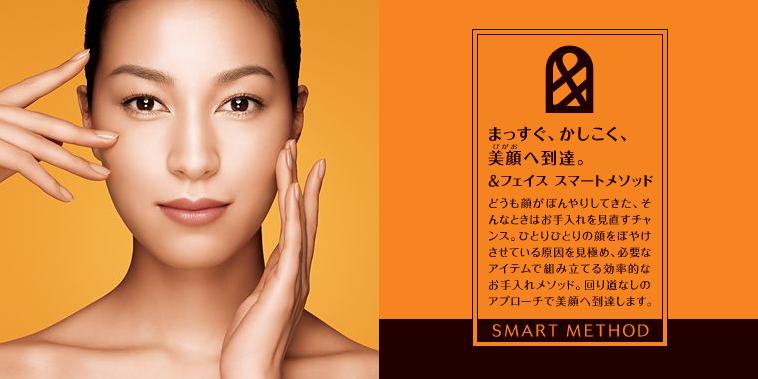 – &Face Dress Method carries point makeup items for eyes, cheeks, lips, and face. The products are categorized into Face Appeal Items (such as eyeshadows, lipsticks, and blushers) and Form Fix Items (such as Eyebrow Foundation (eyebrow powder) and Lip Form Guide (lip liner)).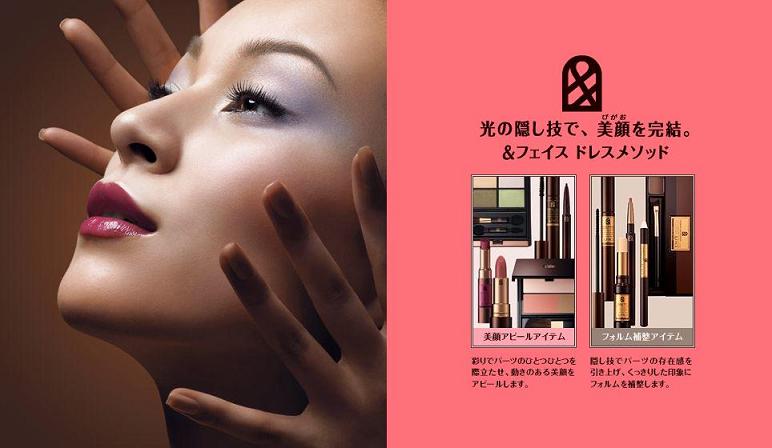 I like the low-key, elegant, and sophisticated look of the line, and I am particularly interested in some of the base and point makeup items. Here are some of the products that have caught my attention:
– Eye Color (4 variations)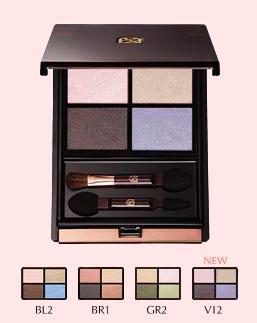 – Lip Color (9 shades)
– Gloss Stick (3 shades)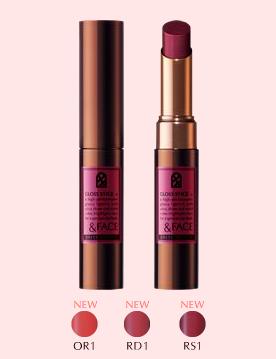 – Face Color N (3 variations)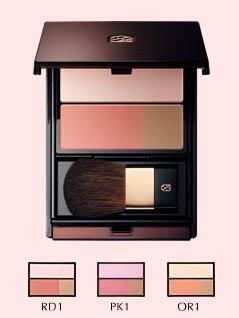 – Final Perfection (concealer)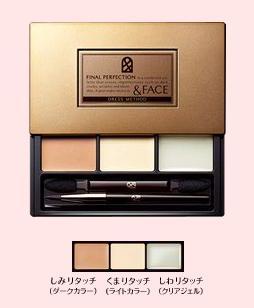 – Focus Control Foundation (emulsion-type foundation, 5 shades (SPF 15, PA++) plus one translucent shade (SPF 10, PA+))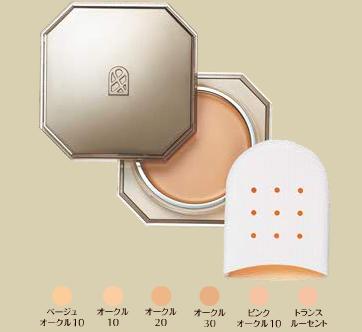 – Round Design Pact (5 shades, SPF 20, PA++)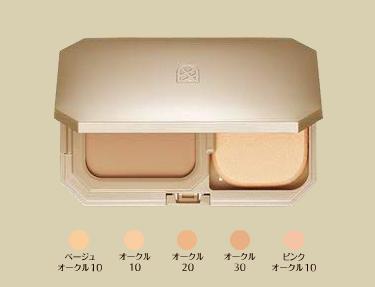 – Brilliant Lustre (1 shade, it is applied all over the face with gentle patting motions with the puffy side of the applicator and then, with the buffer side, the forehead and cheek areas are buffed in circular motions to create extra glow and dimension for the face)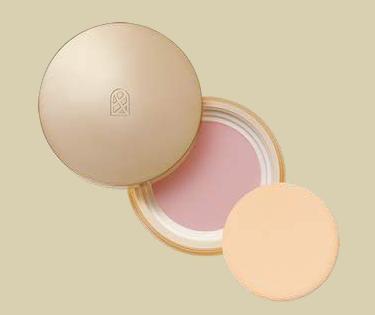 – Dual Powder (3 shades, it can be used as a powder foundation (when applied with the sponge side of the applicator) or as a setting powder (when applied with the puffy side))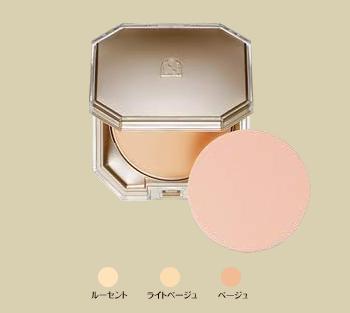 The price range of &Face's products is generally higher than those of Lunasol's and Magie Deco's. For example, Eye Color is priced at 5880 JPY and Round Design Pact is priced at 8400 JPY.
Even though &Face is a high-end line, it is not usually sold in department stores in Japan. It is mostly available in drugstores (such as Matsumoto Kiyoshi) and pharmacies. The line's website has a list of retail points in Japan. (The website is for information only and does not offer on-line ordering. As far as I know, the line is available in Japan only.)
Other Japanese Cosmetics Focus posts: