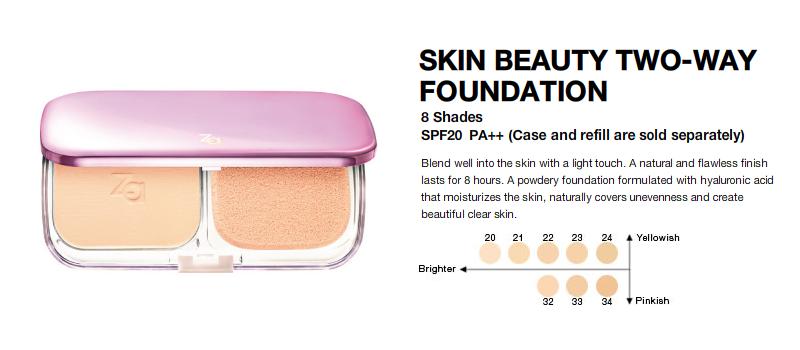 (images/info from www.za-cosmetics.com)
This is certainly by no means a timely update. I almost always have quite a few refills of my trusted Shiseiso ZA Two-Way Foundation and I wasn't immediately aware of the new versions until I was told about them by a friend some time ago.
The new version of ZA's Two-Way Foundation is Skin Beauty Two-Way Foundation (8 shades, SPF 20, PA++). Also, ZA features True White Plus Two-Way Foundation (4 shades, SPF 20, PA++), which is one of the latest editions to ZA's base makeup lineup.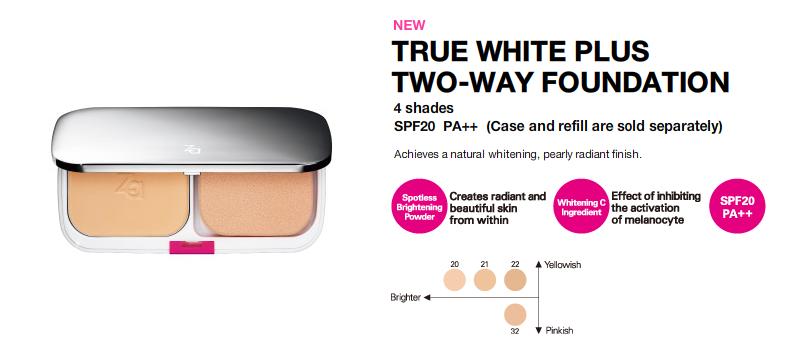 My plan is to try both foundations and see which one is a better replacement for me. I will definitely keep you all posted!
Related posts:
Creating Your Own New(ish) Foundation Refill