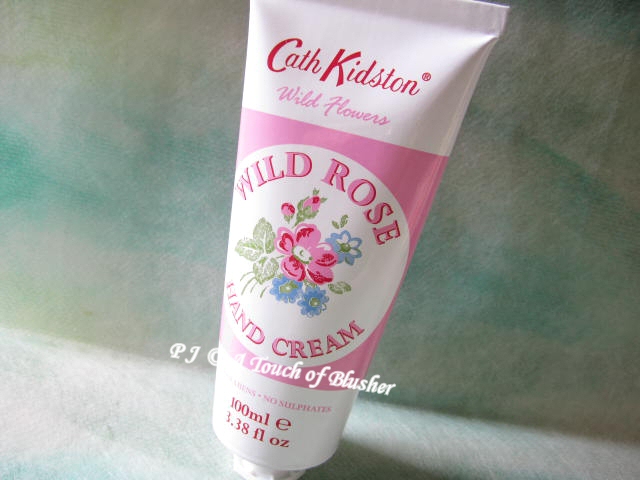 Launched in London in 1993, Cath Kidston has been a big hit in many countries. The signature Cath Kidston look is all about vintage floral prints which are colorful and sometimes with a bit of quirk. The brand also features a range of bodycare products (which are made by British toiletry brand Heathcote & Ivory, whose website also carries them), and today I am highlighting Wild Rose Hand Cream and Honeysuckle Hand Cream.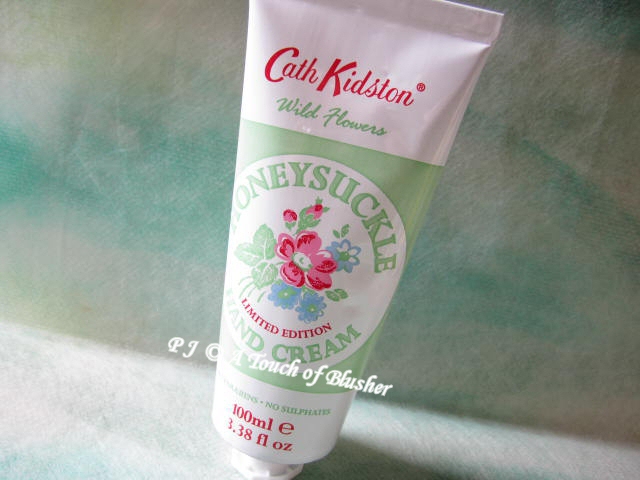 The two products (both 100ml) have a thick and creamy consistency. They are absorbed relatively quickly and don't leave an oily residue.
Some of the moisturizing ingredients in these two products are paraffinum liquidum (mineral oil), cetearyl alcohol, stearic acid, glycerin, propylene glycol, isopropyl palmitate, and shea butter. They contain tocopheryl acetate (vitamin E) as an antioxidant.
They are free from alcohol and parabens.
Even though they feel pleasantly thick and creamy during application, I don't find them to be very moisturizing. After the cream sinks it, the hands almost feel a little bare (with very little emolliency) and tight. A second application is essential for the hands to feel a little more hydrated.
Both products have a relatively long-lasting scent, but I personally find both scents to be a little artificial. Between the two, I marginally prefer the scent of Honeysuckle Hand Cream.
If your hands are not particularly dry and if you like their fragrances, they may be decent products for you. If you need a heavy-duty hand cream that soothes and nourishes the hands, then there are many better options.
(The products featured in this article are provided by Cath Kidston via Heathcote & Ivory.)
Related posts:
Can't Live Without – Garnier HandRepair Intensive Restoring Hand Cream
L'Occitane Pivoine Flora Hand Cream
Heathcote & Ivory Mimosa & Pomegranate Hand & Nail Cream and Blueberry & White Tea Hand Cream