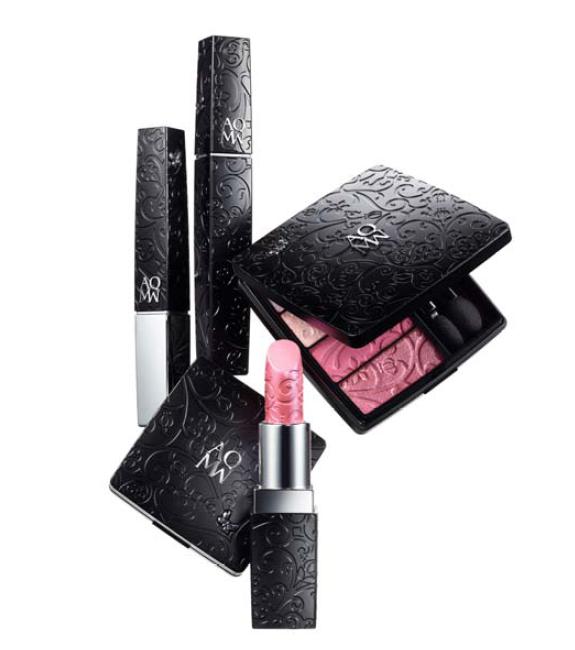 (images/info from www.nikkei.com)
Kosé Cosme Decorte's AQ MW was launched last November to mark Cosme Decorte's 40th anniversary. It was launched with a skincare line, and, on February 16th, AQ MW will debut its first seasonal makeup collection (for spring 2012). The collection includes:
- Eyeshadow (5 variations)
- Liquid Eyeliner (2 shades)
- Soft Pencil Eyebrow (3 shades)
- Mascara (2 shades)
- Blend Blush (4 variations)
- Face Brush
- Lipstick (14 shades)
- Rouge Balm (5 shades)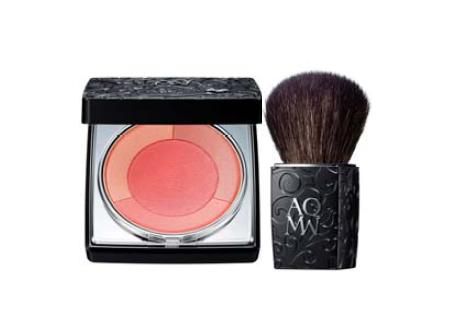 (Blend Blush & Face Brush)
AQ MW's packaging is designed in collaboration with Dutch industrial designer Marcel Wanders, who has also designed a series of products for Marks & Spencer, including several makeup items.
Related posts:
Cosme Decorte Magie Deco Holiday 2011 Makeup Collection
Cosme Decorte AQ Fall 2011 Makeup Collection