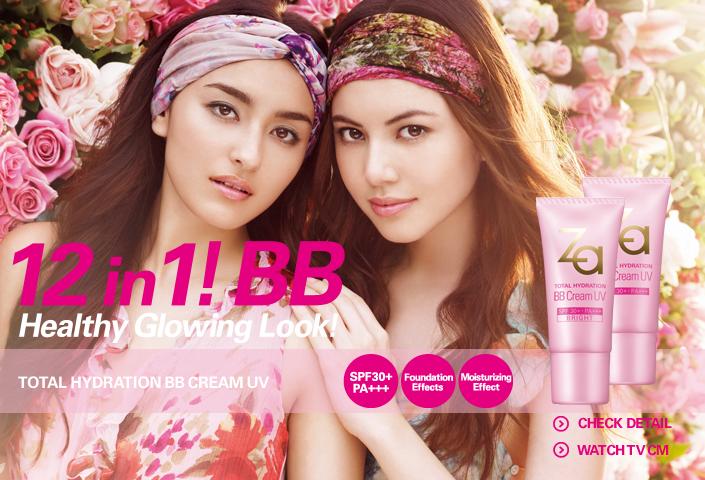 (image from www.za-cosmetics.com,
info from www.nikkei.com)
Currently available at 6000 retail points in China, Hong Kong, Taiwan, Vietnam, Thailand, Singapore, Malaysia, Indonesia, and New Zealand, ZA is certainly one of the best-known Japanese drugstore beauty lines in Asia. However, since its launch in 1997, the Shiseido-owned line has not been available in Japan.
This is about to change in the coming fall. According to Nikkei, ZA will be launched in Japan in September 2012. It will be sold at 300 retail points in Japan in the first year. The launch lineup will feature skincare, base makeup, and point makeup items.
ZA's current brand ambassadors, Emma Pei, Jun Hasegawa, and Davika Hoorne, will continue their roles in Japan.
It seems that the line's image and packaging will be unaltered in the Japanese market, but it will be interesting to see how the line might evolve in the next couple of years.
Related posts:
Foundation Face-Off (5): ZA Skin Beauty vs. ZA True White Plus
Natural Makeup Recommendations (3 of 3): Base Makeup