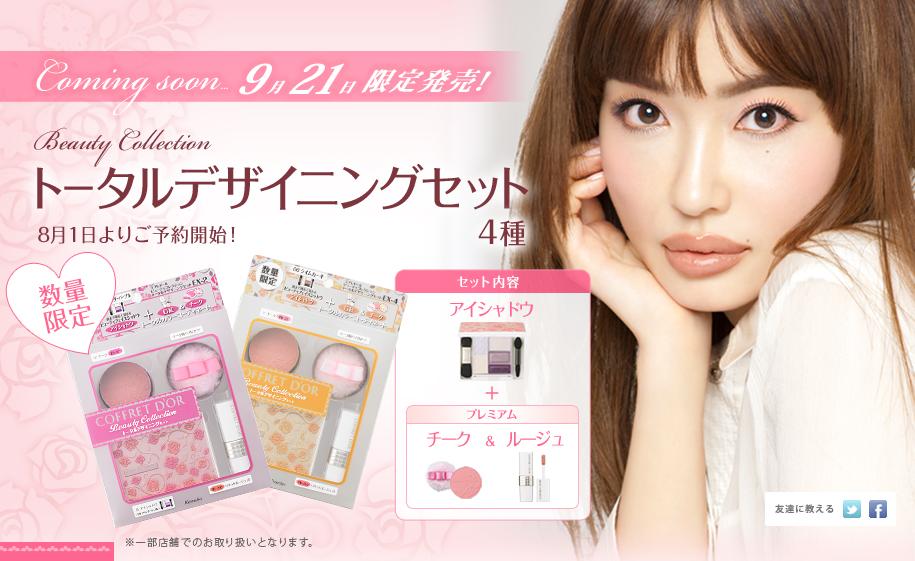 (images/info from www.kanebo-cosmetics.jp/coffretdor/)
Kanebo Coffret d'Or will release its fall 2012 makeup collection in Japan on September 21st. The collection includes:
– Total Designing Set (4 sets, limited editions)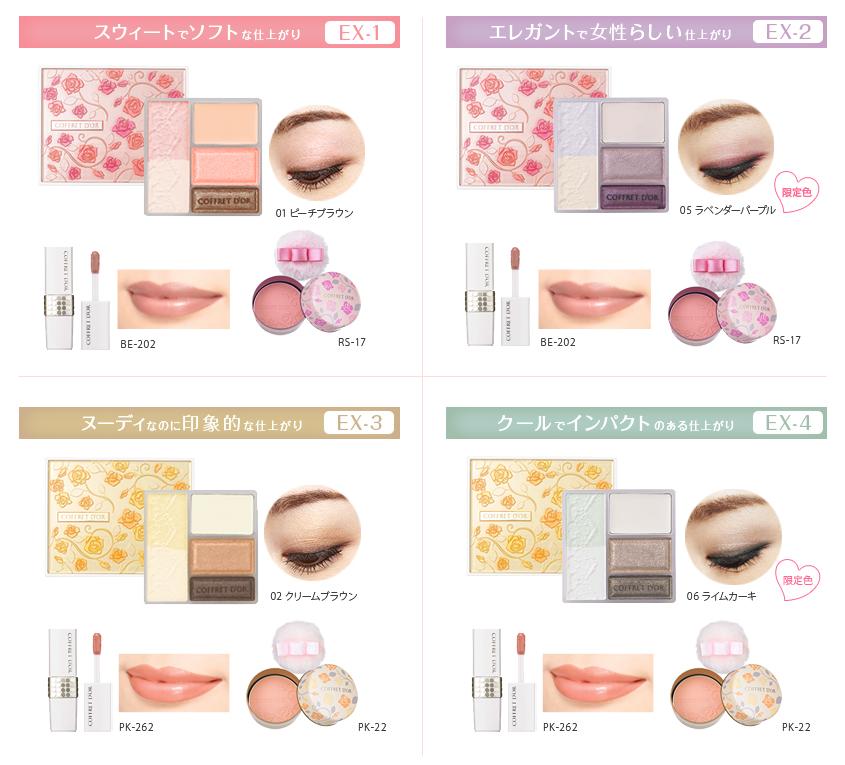 The Beauty Face Shadows in 05 Lavender Purple and 06 Lime Khaki are exclusive to EX-2 and EX-4 respectively and are not available separately. (01 Peach Brown (in EX-1) and 02 Cream Brown (in EX-3) are existing variations in limited-edition cases.) The two Bright Up Rouge (Creamy Liquid) shades (BE-202 & PK-262) are existing shades in limited-edition sizes and packaging. The two Color Blushes (RS-17 & PK-22) are exclusive to these four sets.
– Bright Up Rouge (Long Keep) Set (3 sets, limited editions)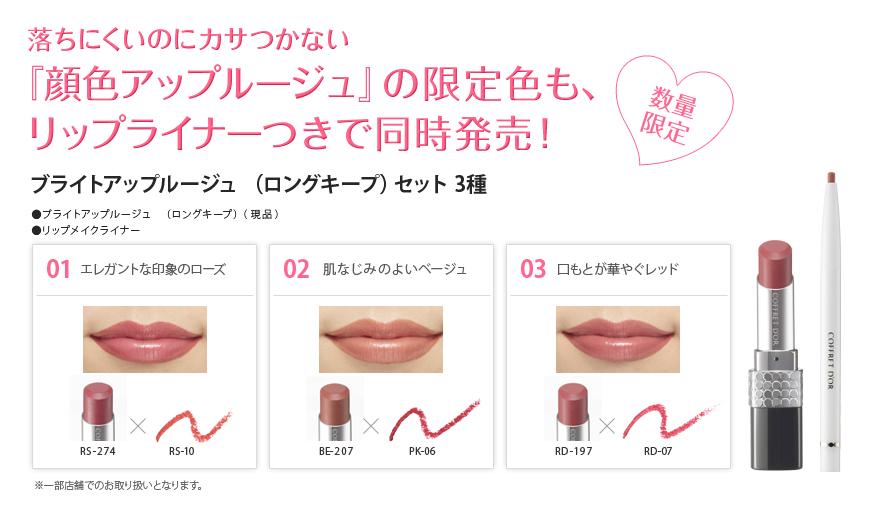 The Total Designing Set in EX-2, with the mauve-lilac Beauty Face Shadow and the cool-pink Color Blush, is looking very tempting.
Related posts:
Coffret d'Or Late Summer/Early Fall 2012 Makeup Collection
Coffret d'Or Wide Gradation Eyes in 04 Deep Brown