Biteki.com has posted information and images of Anna Sui's holiday 2012 makeup collection, which will be released in Japan on November 1st. Do have a look!
The collection includes:
– Makeup Collection 2012 (2 sets, ¥5775)
– Eye Shadow (2 new shades, ¥1260)
– Rose Face Powder (¥3990)
– Body Powder (¥5250)
– Nail Color N (5 new shades, ¥1575)
– Moisture Lip Treatment (¥3150)
Three additional items will be released in Japan on December 1st. They are:
– Rose Treatment Oil (for face and body, ¥4200)
– Candle (¥4200)
– Limited Tissue Box (¥2100)
All the items in this collection are limited editions except Rose Treatment Oil.
I will update this post with images later on.
Updated on October 27th, 2012:
Images of some of the collection items: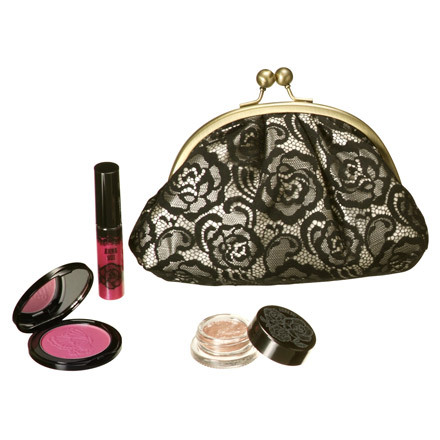 (images from www.cosme.net)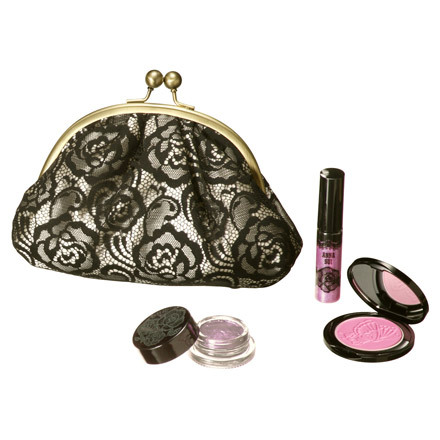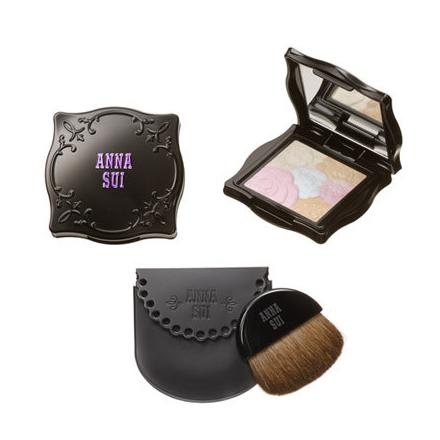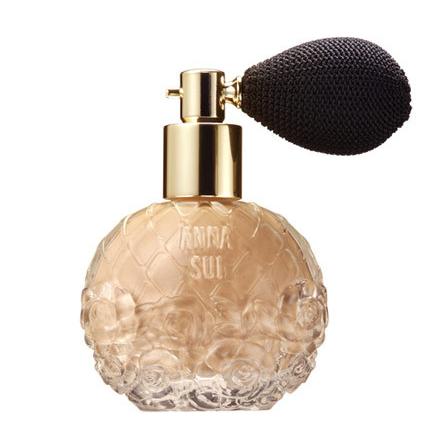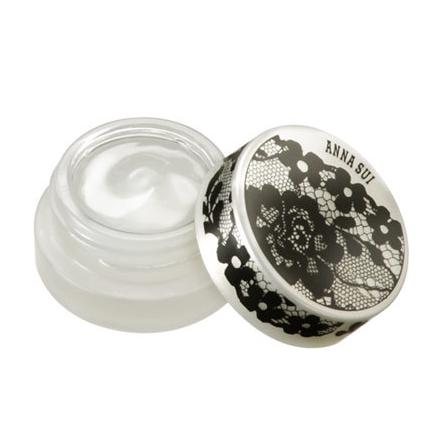 (Moisture Lip Treatment)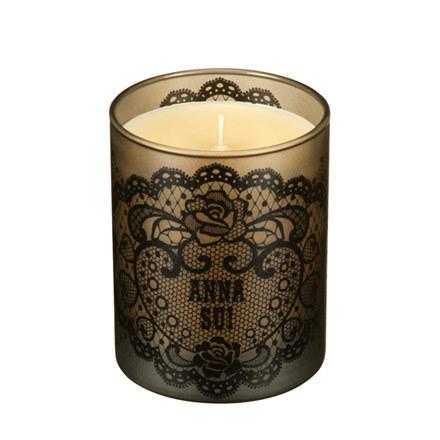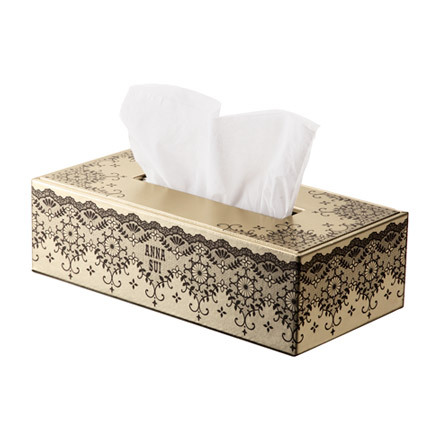 Updated on December 23rd, 2012:
Anna Sui also released Limited Makeup Kit (2 sets, limited edition, ¥5500) in Japan on December 13th. Each set includes Liquid Eye Color G, Cheek Color A, Lip Gloss B, and Original Pouch.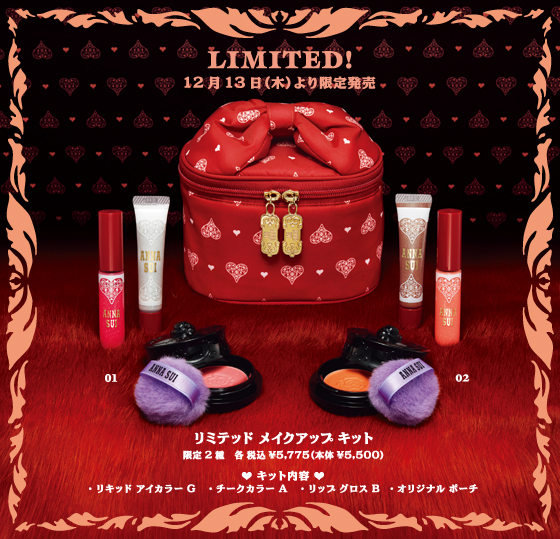 (image/info from www.annasui-cosmetics.com)
Related posts:
Anna Sui Fall 2012 Makeup Collection
Anna Sui Summer 2012 Makeup Collection