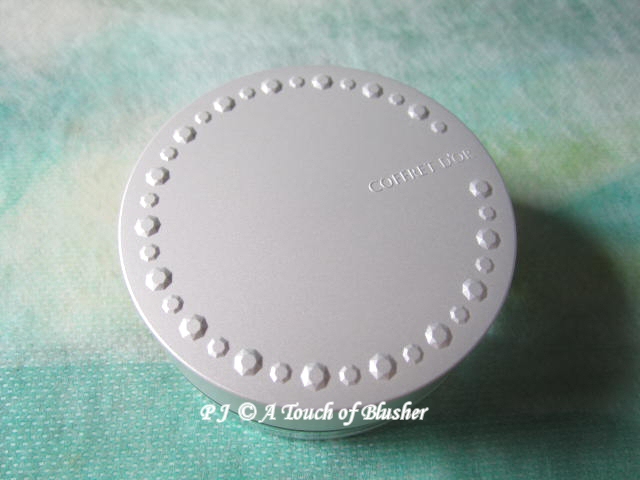 Kanebo Coffret d'Or's Cover Clear Finish UV SPF18 PA++ was released as part of the line's spring/summer 2011 base makeup collection. (The collection also features Lucent Glow Finish UV SPF 17 PA++. They replaced Makeup Powder, which was released in spring/summer 2008 and is the line's first loose powder.) It aims to even out the appearance of pores and create a smooth finish for the skin.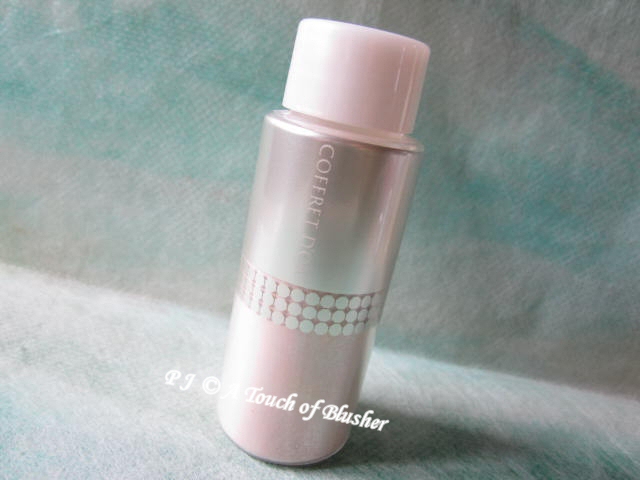 Like Makeup Powder, the refill (15g) and the case (which includes the puff) are sold separately.
The translucent powder has a pale beige tone and a softly matte finish that doesn't look dry or chalky. The texture of the powder is smooth and almost airy. It contains light-reflective particles, but they are fine and sparse and they don't show up on the face.
I assume that Cover Clear UV is marketed mainly towards those with combination or oily skin (while Lucent Glow Finish UV, which appears to contain more visible shimmer and have a more glowy finish, should be more suitable for those with drier skin). In terms of the needs of those with oilier skin, the powder performs decently well. It offers decent pore coverage and shine control, and the lasting power is reasonable.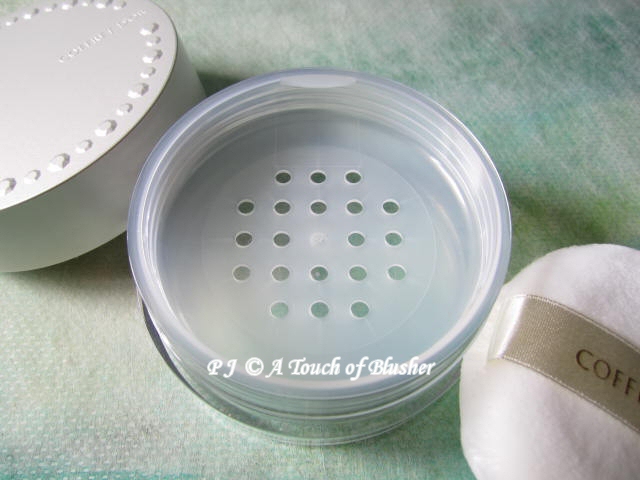 The sifter in the powder case is easily removable. The puff that comes with the case is soft and fluffy.
When the weather was warmer several weeks ago (up to 28C in early afternoons), the powder didn't do particularly well for me. It seemed to have very little mattifying or pore-smoothing efficacy on my sebaceous skin. Now that the weather has cooled down, the powder has been working better for me.
Even though it is not the best loose powder for pore coverage or shine control, it is a reasonably good one. (Kiss Mat Chiffon Powder is one of the best loose powders I have come across for oily skin.) I would recommend it as a setting powder to those with normal, slightly oily, or slightly dry skin who have no or mild concerns over the appearance of pores.
Related posts: