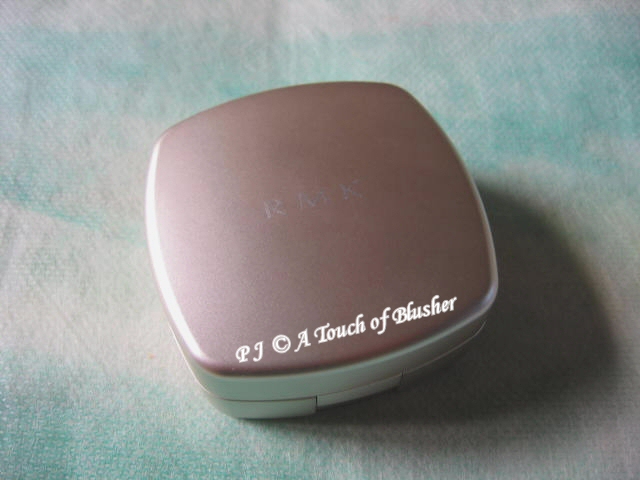 Launched in September in the UK, RMK's new loose powder, Face Powder EX, combines the soft and delicate loose powder and the ease of use and the potability of pressed powder. Four shades are available, and today I am highlighting the shade in P-00.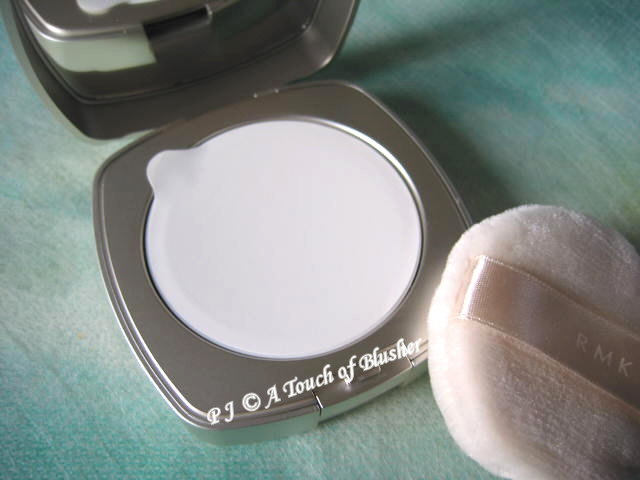 The powder comes in the case and the refill. (The refill is available separately and comes with a puff.) If you want to carry the powder around with you and if you really want to save space, you can do without the case but you might want to keep the plastic cover (seen above), which is adhesive around the rim.
The puff is soft and plush, and it has a nice size. (It is not too big.)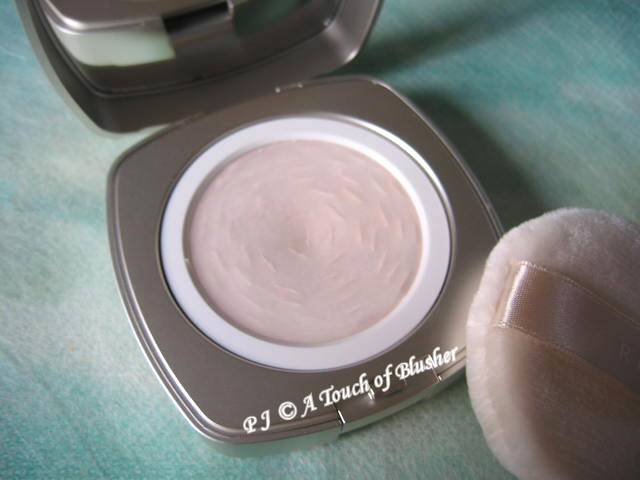 The powder is covered by a rubber film with slits. To pick up the powder, press the puff onto the film (press it all the way down) and turn clockwise or anti-clockwise. (If you simply dab the puff on the film, the puff doesn't really pick up any powder.) This design avoids any accidental spillage. Also, it is almost impossible to pick up too much powder.
The shade in P-00 (SPF 12 and PA++) is an ivory white with very fine shimmer. The finish is glowy matte and the shimmery particles don't look obvious when worn on the skin. I like the way the powder melts into the skin. The powder is very fine and silky and doesn't look powdered or chalky when layered.
It has good pore coverage (which appeals to me a lot) and decent shine control. The shade is described on RMK's website as "translucent", but I do find that it has a little more coverage than those of, for example, Lavshuca's Finish Powder and Kiss' Mat Chiffon Powder. I personally like the level of coverage and how the off-white powder brightens the complexion, but do bear in mind that this shade may alter the color of your foundation.
Unlike Powder Foundation EX, which I think is more suitable for those with normal or dry skin, Face Powder EX should suit most skin types.
RMK is known for its base makeup products, and I think Face Powder EX will certainly help carry on the reputation.
(Regarding the other three shades, N-00 is an off-white with no shimmer, 01 is tinted (skin-tonal) and 02 is also tinted and is darker than 01. 01 and 02 have SPF 12 and PA++, while N-oo has SPF 13 and PA++.)
(The product featured in this article is provided by RMK.)
Related posts on RMK:
Can't Live Without: RMK Cleansing Oil