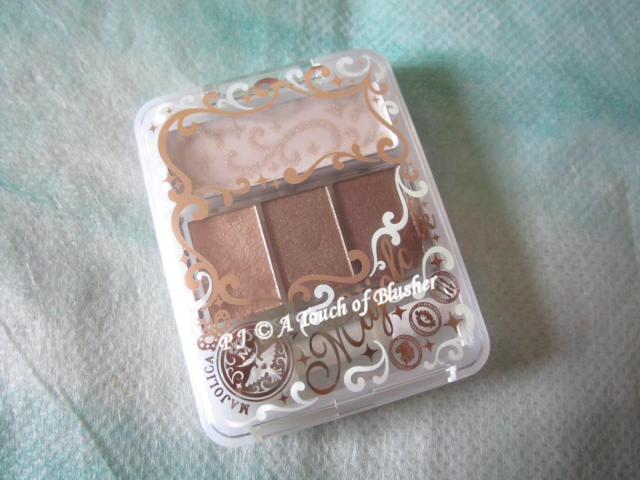 Today my Stash Debut 2012 series continues with Majolica Majorca Majolook (Illuminator) in BR788.
Even though I did have a few items from Majolica Majorca, I never tried eyeshadows from the line. After looking through the line's eyeshadow palettes, I decided to go for Majolook (Illuminator) in BR788. The palette was released in the holiday 2008 season, but it was not a limited-edition item and it is still available.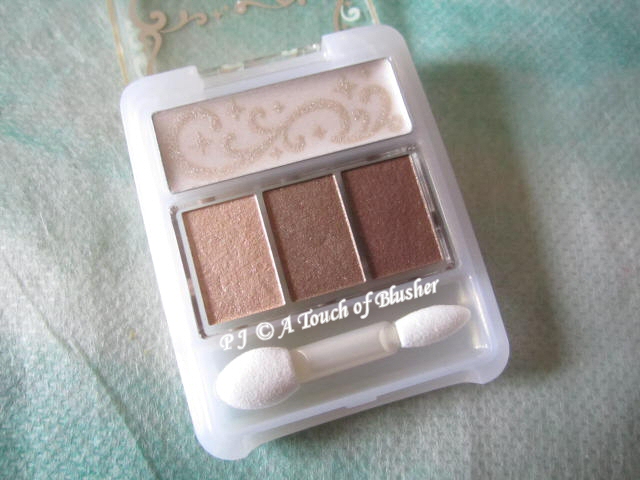 The four colors in the palette are (anti-clockwise from top):
– off-white, moderately pigmented, highly pearly
– light peachy beige, softly pigmented, highly shimmery and softly sparkly
– medium-to-dark brown with a gold undertone, moderately-to-well pigmented, pearly and softly shimmery
– dark warm brown, pigmented, subtly pearly and softly shimmery
All the shades have multi-colored light-reflective particles and a good staying power.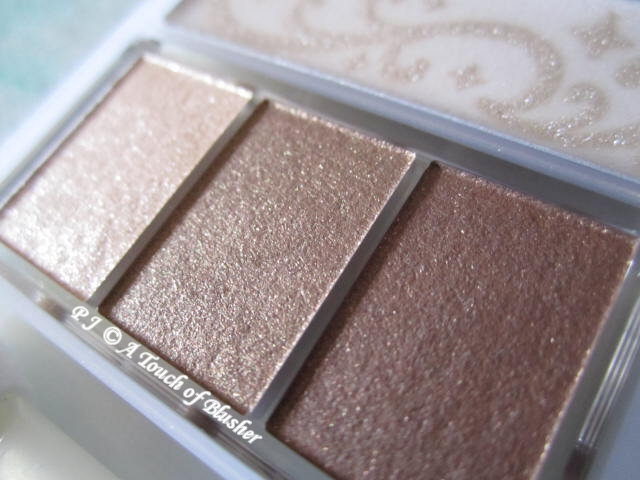 The off-white at the top of the palette has a cream-to-powder texture. It is used as a base and is applied with fingertips. The finish is luminously pearly, but it is not too shimmery or sparkly and it is not frosty or flat. It works well as a base and brightens up the eye areas. The three powder-based shades are silky and creamy, especially the medium-to-dark brown and the dark brown.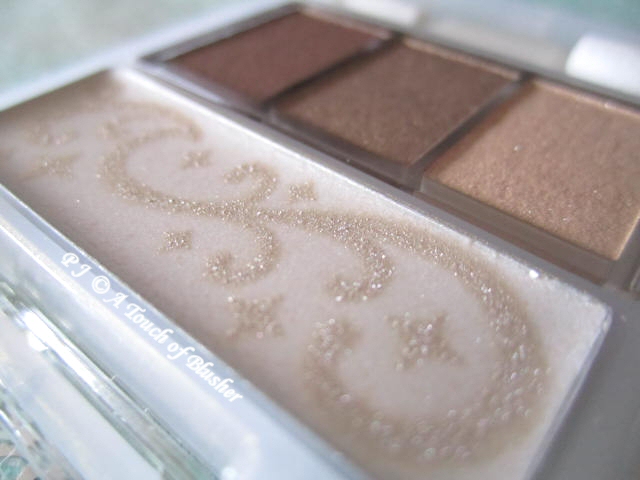 This neutral palette has a medium-to-warm tone, due to the gentle peach tone in the light beige, the subtle gold tone in the medium-to-dark brown, and the warm tone in the dark brown. The colors work reasonably well on me and the light peachy beige doesn't look too peachy on me, but I do wish that the medium-to-dark brown could be a little lighter (to work better as a natural shadowing shade for me) and that the dark brown could be a little darker. (Depth-wise, the two shades are fairly similar.) I also wish that the medium-to-dark brown could be warmer and that its gold tone could be more pronounced. (The gold tone is only obviously visible up close, and the shade almost looks taupe-ish on me otherwise.)
Even though this palette is not warm-toned enough for me, I am very pleased with the textures and finishes of the colors. I will certainly keep an eye on Majolica Majorca's future eyeshadow palette releases.
Related posts:
Majolica Majorca Fall 2012 Makeup Collection
Majolica Majorca Spring 2012 Makeup Collection