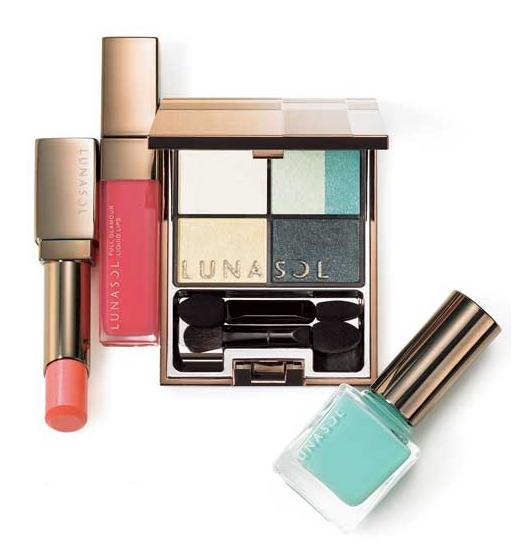 (image/info from www.nikkei.com)
Kanebo Lunasol will release its spring 2013 makeup collection in Japan on January 18th. The theme of the collection is Color Purification, and the collection includes:
– Vivid Clear Eyes (5 variations, ¥5250)
– High Stylize Mascara SV (2 shades, including 1 limited-edition shade, ¥3150)
– Brow Styling Compact N (2 variations, ¥3990)
– Full Glamour Lips (5 new shades, ¥3150)
– Full Glamour Liquid Lips (5 new shades, limited editions, ¥2940)
– Treatment Gloss (1 shade, ¥2310)
– Coloring Cheeks N (3 variations, ¥2625 (refill))
– Nail Finish N (5 shades, limited editions, ¥1575)
After the Aquatic Purification collection for spring 2011, all the seasonal collections from Lunasol have been largely neutral-based. Even though Lunasol is one of the ultimate go-to brands for classy neutrals, I prefer it when the brand does color. I am really looking forward to this collection!
Updated on December 3rd, 2012:
See more images of the collection items on Lunasol's official website.
Updated on February 15th, 2013:
Images of the five Vivid Clear Eyes variations: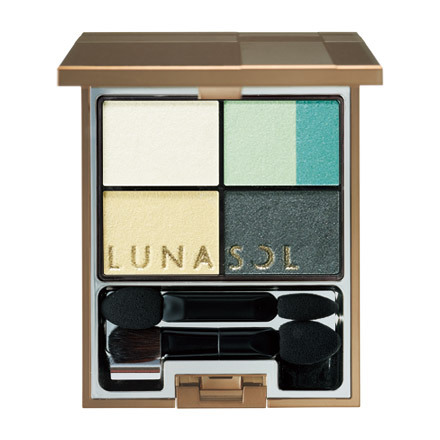 (01 Blue Green Collection)
(images from www.cosme.net)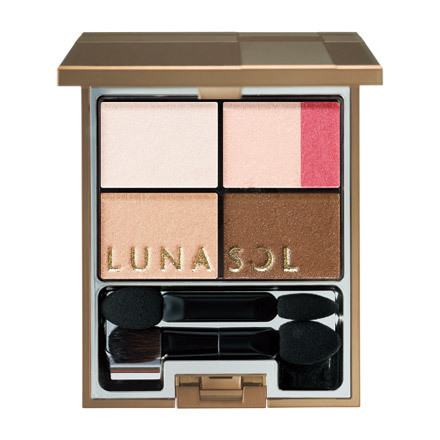 (02 Pink Collection)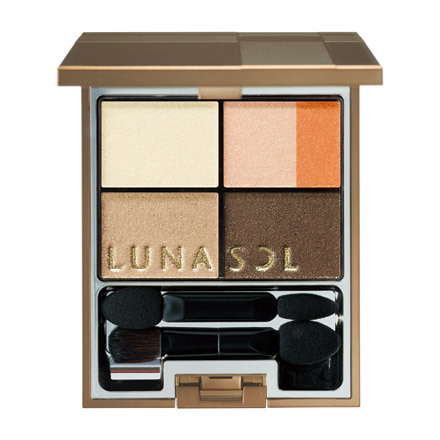 (03 Orange Collection)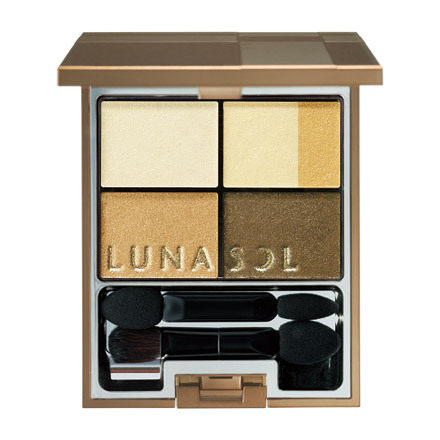 (04 Khaki Beige Collection)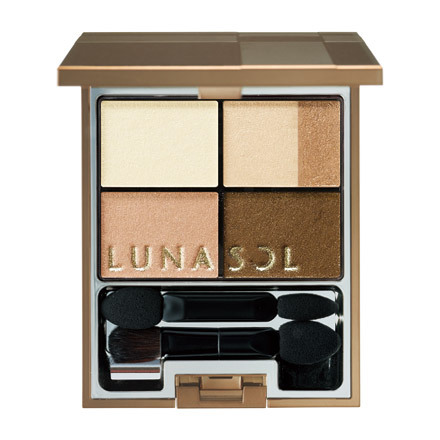 (05 Pink Beige Collection)
Updated on October 24th, 2015:
Read my review of Vivid Clear Eyes in 04 Khaki Beige Collection.
Related posts:
Lunasol Holiday 2012 Makeup Collection
Lunasol Fall 2012 Makeup Collection