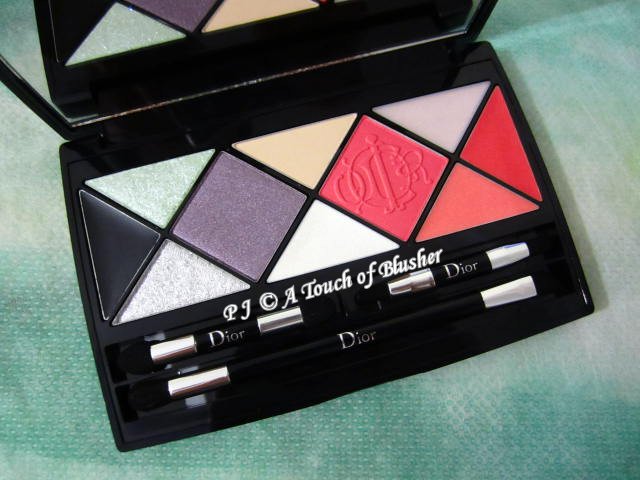 For spring 2015, Dior released the Kingdom of Colors palette, which is the limited-edition collector's item for the season. It features colors for eyes, cheeks, lips and the overall complexion. I decided to get it with my Boots points.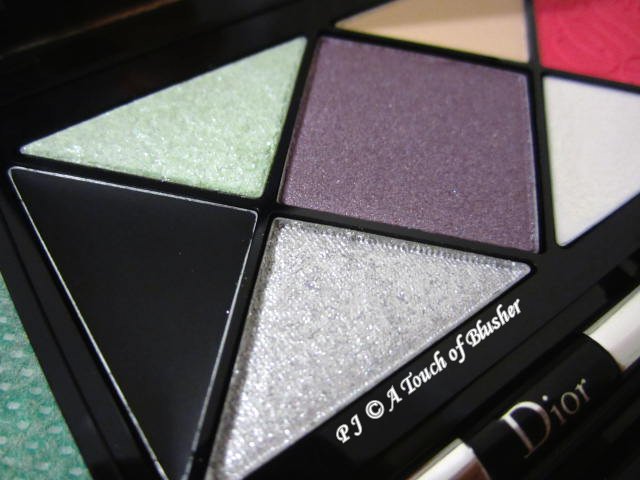 Dior Kingdom of Colors (Spring 2015 Colors Palette Face, Eyes and Lips) in 001 (ディオール キングダム オブ カラー/ 迪奧 春彩饗宴全妝盤, limited edition, £55) includes ten colors (from left to right and from top to bottom):
1: Eyeliner: a jet black
2: Eye Shine: a sparkly light green
3: Eyeshadow: a sparkly off-white silver
4: Eyeshadow: a gray-toned mauve
5: Mattifying Skin Perfecter: a matte yellow-toned beige
6: Skin Highlighter: a shimmery ivory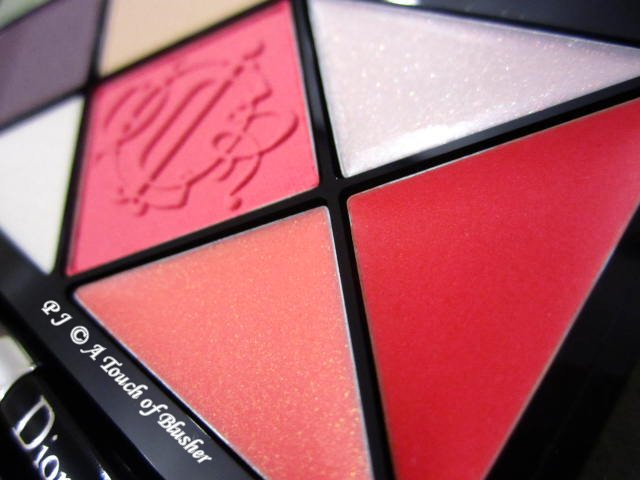 7: Blush: a matte coral red
8: Lip Gloss: a translucent off-white
9: Lip Gloss: a light peachy pink
10: Lipstick: an orange-toned red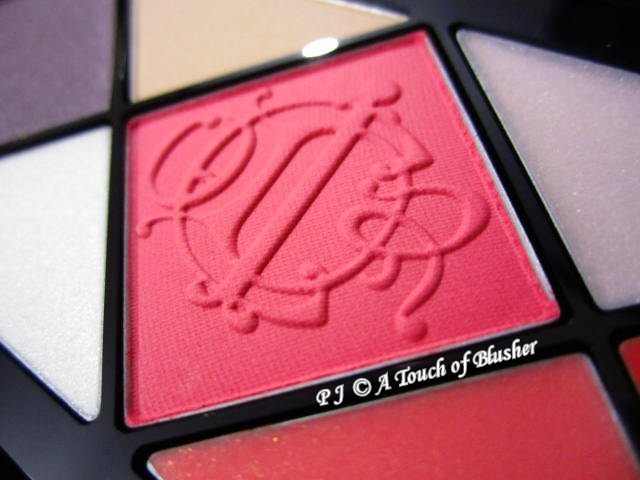 The numbers above are based on those in the booklet that comes with the product. It contains application instructions in various languages.
(According to the instructions, the Mattifying Skin Perfecter is layered over a foundation to control shine and to conceal imperfections, and the Eye Shine is applied on the brow bones and the inner corners of the eyes.)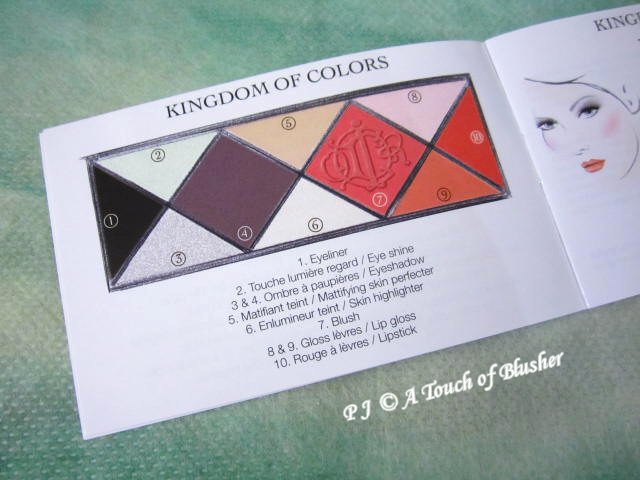 The plastic separator inside the palette also marks the sections.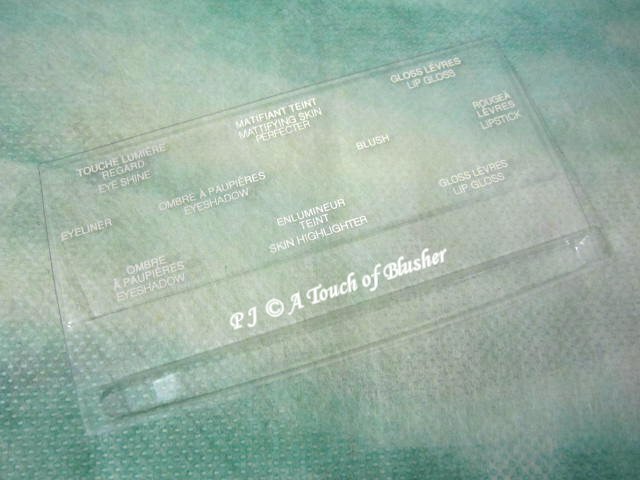 The palette comes with quite a few applicators. A double-ended sponge applicator, a double-ended lip brush and a double-ended eyeshadow-eyeliner brush are stored inside the case. A flat angled blusher brush is stored in the outer pocket of the velvet pouch that comes with the palette.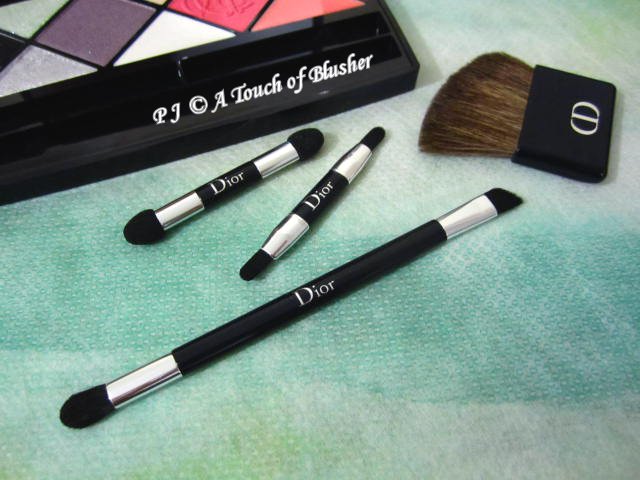 I have always liked Dior's cannage pattern, and it is nice to see it on another one of Dior's seasonal limited-edition items. (The case is black, not midnight blue as previously described.)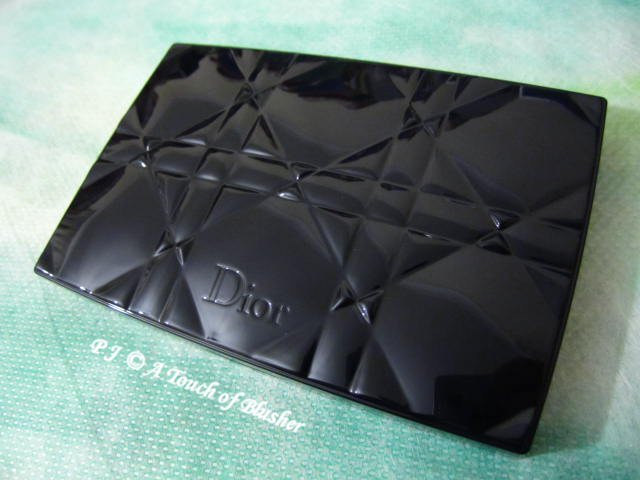 The gray-toned mauve eyeshadow and the coral red blusher (the two colors in the center of the palette) are the two key colors in this palette, which creates cool-toned eyes and warm-toned cheeks and lips.
The color that appeals to me the most is the coral red. I tend to prefer cool-toned blusher shades, but I do like the ruddy warmth of the coral red.
Related posts:
Dior Spring/Summer 2015 Diorsnow Whitening Range Releases
Dior Diorific Golden Shock Illuminating Pressed Powder in 001 Gold Shock (Holiday 2014)