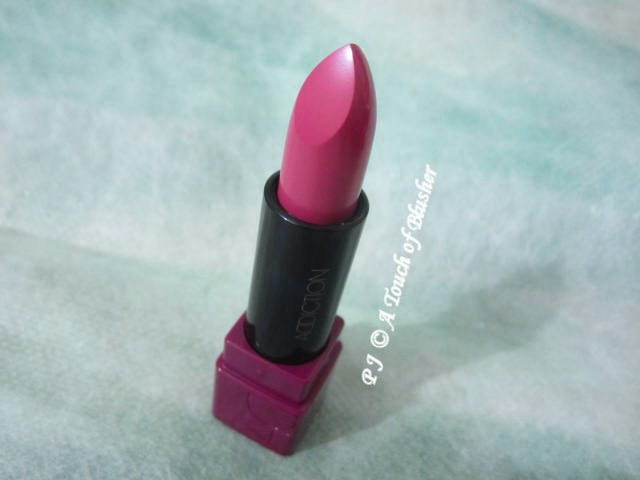 Those familiar with Addiction probably know that some of the brand's most popular products are blushers. From more traditional-looking powder-based blushers to liquid blushers that look like nail polishes, Addiction offers various textures and an exceptionally wide array of colors for the cheeks. Today, I will be focusing on Cheek Stick in 14 Damask Rose.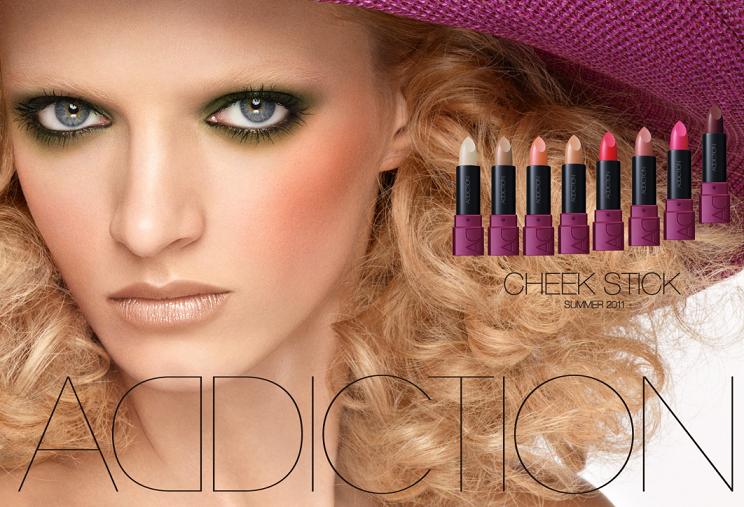 (Addiction summer 2011 makeup collection)
(image from www.addiction-beauty.com)
Cheek Stick was launched in summer 2011 with 8 shades. Looking like a lipstick, the product is designed mainly to be used as a blusher but it can also be used as a lipstick and an eyeshadow. Additional shades were released in fall 2011 (1 shade), spring 2012 (1 shade), fall 2012 (4 shades) and summer 2014 (3 shades).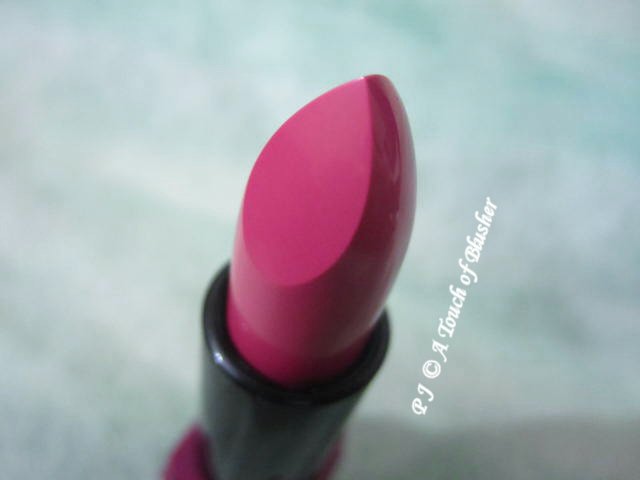 Addiction Cheek Stick in 14 Damask Rose (アディクション チーク スティック 14 ダマスクローズ, ¥2800) was released in fall 2012. It is a cool-toned medium-depth cherry pink with an above-medium pigmentation level and a soft satiny finish with no shimmer. It has a very good staying power.
The consistency of the product is slightly on the thick and dense side, and I find that the application can be time-consuming. I first tried applying the product directly on the cheeks and blending it with a fingertip (which I believe is the application method suggested on the brand's website), and I found that it was difficult to blend it evenly. I find it much easier to load the product onto a fingertip first and then apply and blend it on the cheeks with a gentle tapping motion. (It should be possible to apply the product with a sponge, but I haven't tried it.)
The product is fairly pigmented, but it is possible to create a subtle look and then (if you want to) slowly build up the color intensity.
Even though the application of the product can take a bit of time, I do like the color and the finish of this shade. The shimmerless satiny finish looks natural, and the color looks girlie and vibrant with a feminine touch. (I am into blushers with vibrant cool-pink hues at the moment.)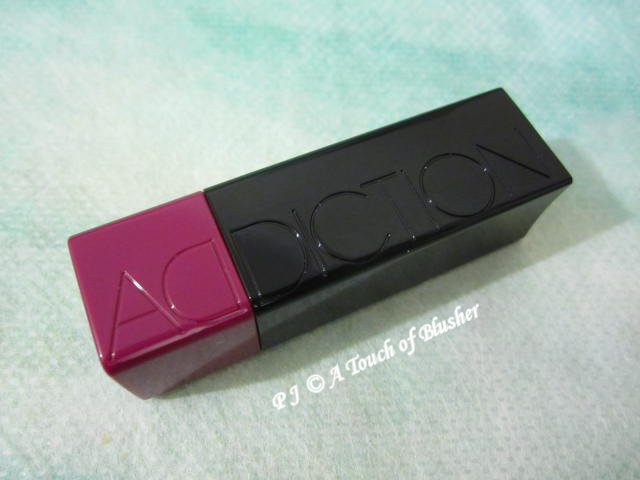 I think I still prefer powder-based blushers as they are much easier to apply, but I do see the appeal of this product (or this particular shade, to be more precise). First of all, it is longer-lasting than many of my powder-based blushers. Secondly, as a blusher, it is travel-friendly, and this particular shade can also double as a lipstick. Thirdly, the recently popular rosy look for the cheeks in Japan requires more pigmented blushers, and this shade certainly delivers the color intensity. Overall, Cheek Stick is a product worth trying if you are willing to be patient with it.
Related posts:
Review: Ellis Faas Blush in S302
Stash Focus: Albion Eprise Water Face Color in 100
Stash Focus: Majolica Majorca Cream de Cheek in PK312 Shell Pink Cream