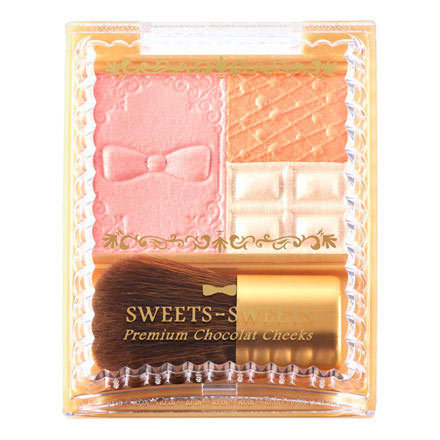 (image from www.cosme.net)
(info from www.sweets-sweets.com,
www.cosme.net & i-voce.jp)
Sweets Sweets is a Japanese drugstore makeup line that has been around for at least ten years. About three years ago, the line started to release products with a girlier and slightly more ornate style of packaging. I just purchased my first item from the line a couple of months ago, and, after that, some of the line's upcoming releases also caught my attention.
Sweets Sweets is owned by Chantilly, which is under the IDA Group. Currently, it carries base makeup, point makeup and nail items. (Chantilly also owns other beauty lines, such as Ducato (nail colors) and Rosy Rosa (beauty tools). Also under the IDA Group are Cezanne and IDA Laboratories Co., Ltd., which owns Canmake.)
Highlights from the line's spring 2016 makeup collection include:
– Premium Chocolat Cheeks (above & below, 4 variations (01 Mix Chocolat Cake pictured above), ¥1200, to be released in Japan on March 10th)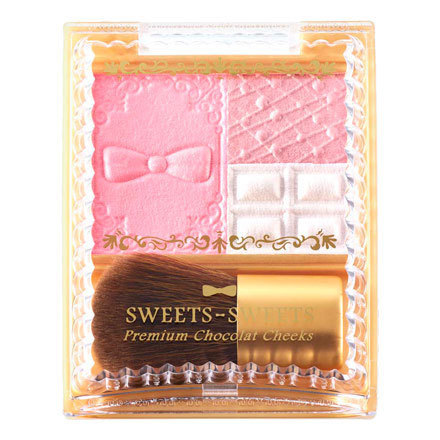 (02 Rose Chocolat Cake)
(images from www.cosme.net)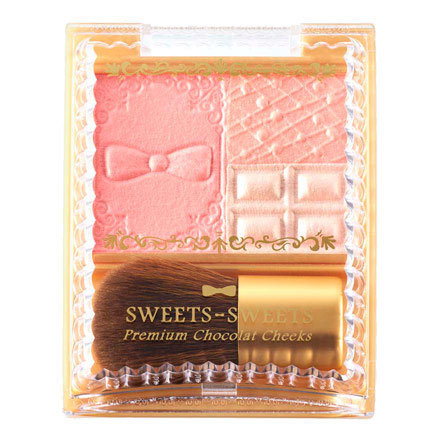 (03 Peach Chocolat Cake)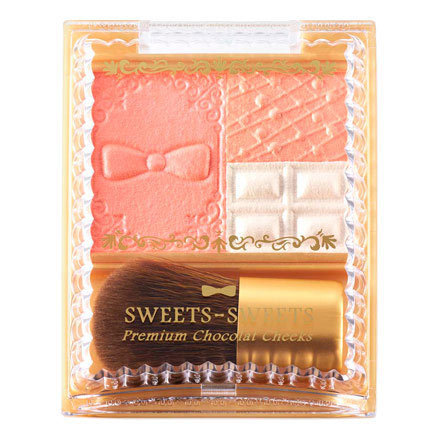 (04 Orange Chocolat Cake)
– Fruit Tint Serum (3 shades, ¥950, to be released in Japan on April 11th)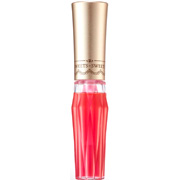 (01 Red Apple)
(images from i-voce.jp)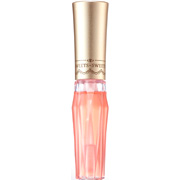 (02 Navel Orange)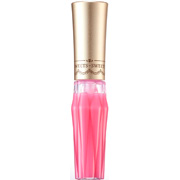 (03 Strawberry Milk)
The collection also includes Premium Gateau Shadow (1 new variation (in 06 Peach Crunch Bar), ¥1200, to be released in Japan on March 10th) and Silky Chiffon Cheeks (1 new shade (in 07 Apricot Chiffon), ¥900). (The release date of Silky Chiffon Cheeks in 07 Apricot Chiffon is March 10th according to www.cosme.net and April 11th according to i-voce.jp.)
On March 10th, the line will also release its spring/summer 2016 base makeup collection. The collection includes:
– Premium Chocolat Highlighter (1 variation, ¥1200)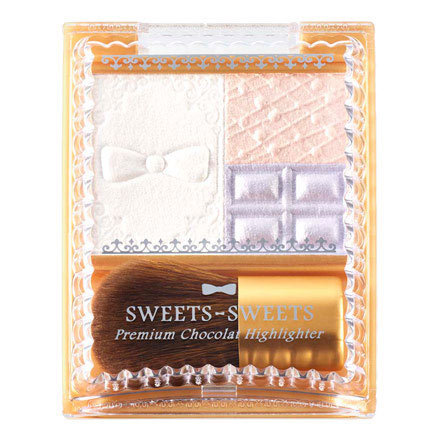 (01 White Berry Chocolat)
(images from www.cosme.net)
– Premium Chocolat Shading (1 variation, ¥1200)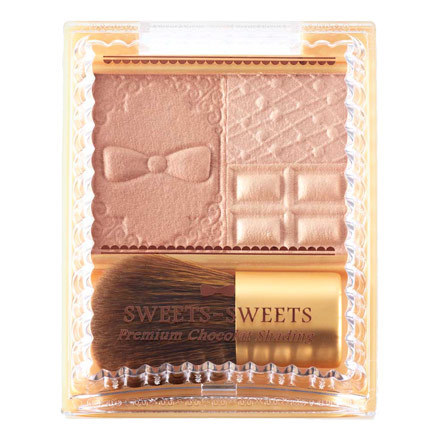 (01 Reddish Chocolat)
Related posts:
New Japanese Beauty Line: Pidite
Stash Focus: Integrate Milky Flower Cheeks in 1 Flower Pink
Stash Focus: Paul & Joe Pressed Powder T in 001 Twinkle, Twinkle Little Star