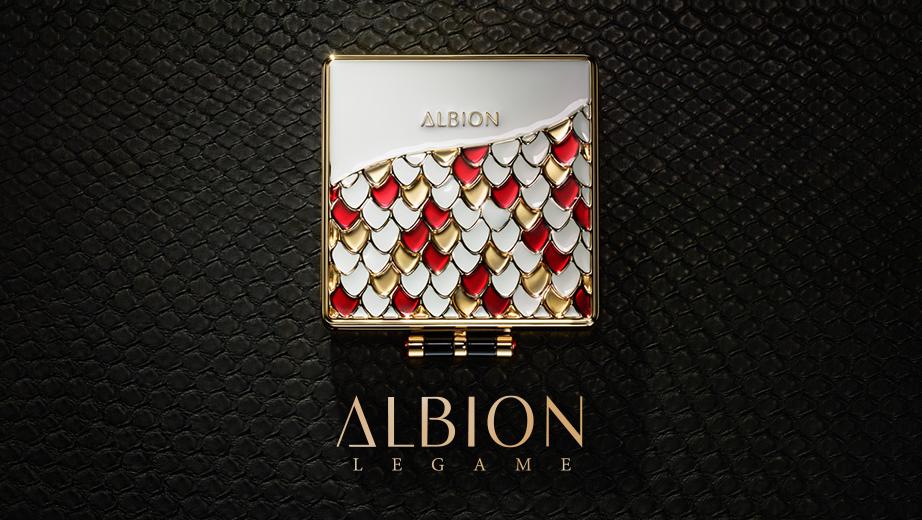 (image from www.albion.co.jp)
(info from www.albion.co.jp & cosmetics-medical.com/mcs)
Albion released its 60th anniversary makeup collection for holiday 2016 in Japan on October 17th. The collection includes:
– Legame (pressed powder, 1 shade, 8.9g, limited edition, ¥30000)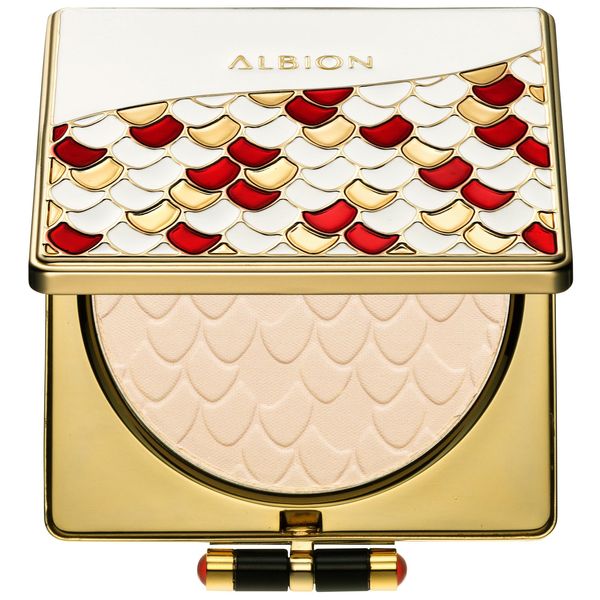 (image from cosmetics-medical.com/mcs)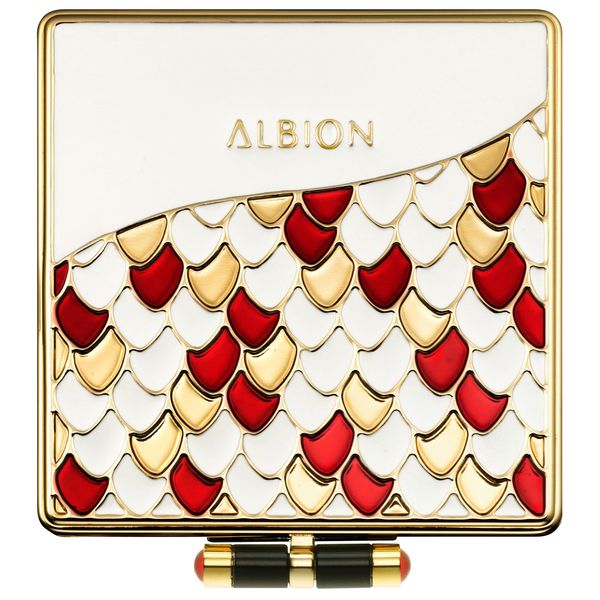 (image from cosmetics-medical.com/mcs)
The product is designed in collaboration with Bulgari. The case, with 24k-gold plating, features design elements from Bulgari's Serpenti range, and the powder is scented with Bulgari's Pour Femme fragrance.
"Legame" is an Italian word meaning "bond", "tie" or "link". According to Albion's official website, the word is chosen to depict the collaborative efforts of the two brands to create something unique and special. I feel that the word can also describe the relationship that Albion has had with its customers in the last six decades.
Albion's official website currently has a 60th anniversary section, which features special contents and 60th anniversary celebration campaign information (including information on two limited-edition Chiffon foundation cases).
Related posts:
Time-Travel Through Japanese Cosmetics
Bulgari Jewel Charms Collection