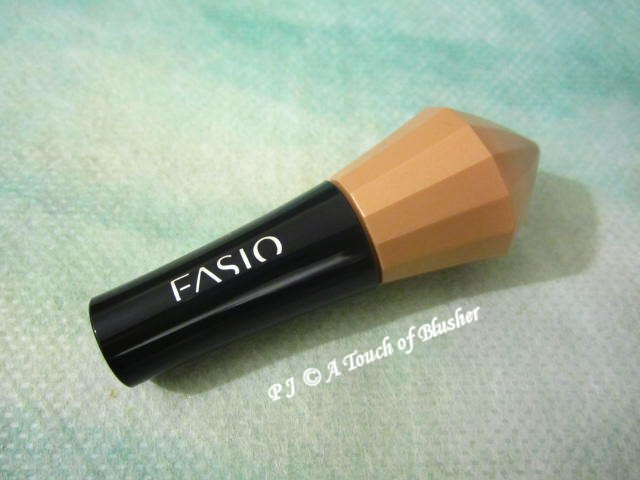 Kosé Fasio's Glass Reflection Eyes in BR-2 was my first ever purchase from the line, and I do still like it very much. The release of the line's Liquid Eye Color WP several months ago caught my attention, and I decided to go for GD-7 Gold.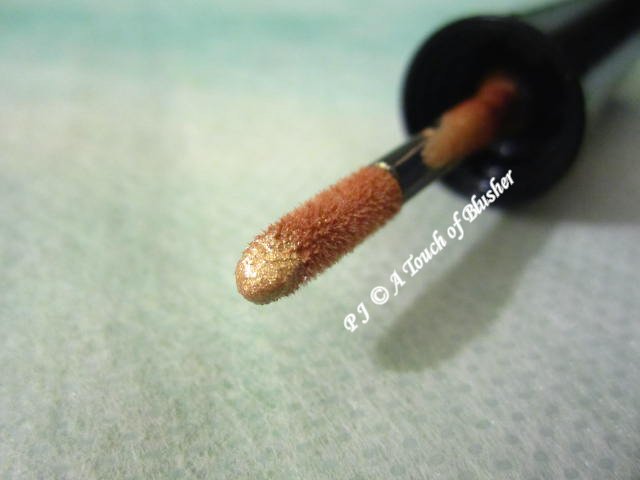 Kosé Fasio Liquid Eye Color WP in GD-7 Gold (コーセー ファシオ リキッドアイカラー WP GD-7 ゴールド/ 高絲 菲希歐 琉璃恆久水眼影 GD-7, ¥1200) was released in spring 2017 (when the Liquid Eye Color WP range was launched). It is a light-to-medium bronze gold with a slight orange tone. It has a light-to-medium (towards medium) pigmentation level and quite a shimmery finish. The shimmery particles look multi-hued under some artificial lightings and they look predominately silver-toned under natural light.
(from Fasio's official YouTube channel)
To apply the product, I place three dots of the product on the eyelids with the sponge applicator and blend them with fingertips in a light patting motion. (I don't spread them like what is shown in the video above.) I find the product easy to work with. There is enough time to blend the product before it dries up, and it is easy to blend it evenly and create a gradation.
It has a good lasting power. Both the color and the finish last well, with virtually no fading and only very minimal creasing over the course of wear.
The shade adds color and dimension to the eyes, but it is not really dark enough to create shadows. This is how I want the shade to work, as I tend not to go for liquid-based eyeshadows with a lot of color depth. (I sometimes find it difficult to blend them evenly.)
I was also thinking about getting GR-5 Green and PU-6 Purple, but the various colors of the shimmery particles in these two shades were a little too pronounced. (The green-toned shimmer looked odd in PU-6.) Also, GR-5 was not as cool-toned as how I expected (or wanted) it to be. In addition, as far as I can remember, BR-9 Brown didn't look as dimensional as GD-7.
Overall I like GD-7 a lot. It is a wearable shade, and the ease of application and the lasting power are certainly the strengths of the product. I wish the shade didn't have the subtle orange tone and that the finish were slightly less shimmery, but these are relatively minor complaints.
Related posts:
Stash Focus: Chanel Ombre d'Eau in 50 Bay
Stash Focus: Jill Stuart Jelly Eye Color N in 08 Crystal Sky